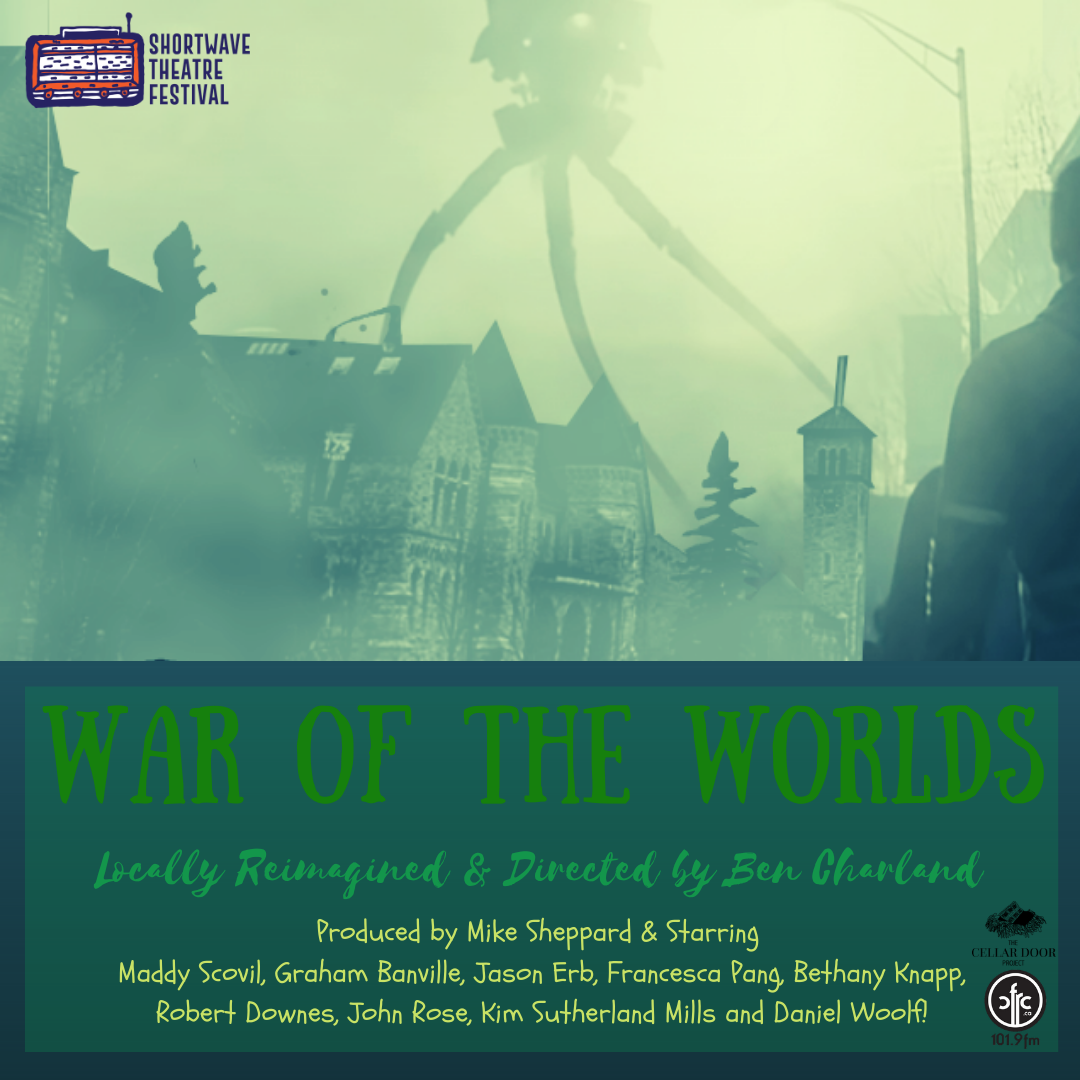 Kingston's campus/community radio station takes on the Orson Welles classic! Narrated by Principal Daniel Woolf, and with a cast of dozens, this is a new spin on an old classic with a contemporary radio twist. Originally aired on CFRC 101.9 FM in Kingston, Ontario on October 30, 2018.
Locally reimagined, this radio theatre performance was adapted and directed by Ben Charland, produced by Mike Sheppard and stars Maddy Scovil, Graham Banville, Jason Erb, Francesca Pang, Bethany Knapp, Robert Downes, John Rose, Kim Sutherland Mills and Daniel Woolf.
CFRC rebroadcasted this production of War of the Worlds as an added program during the Shortwave Theatre Festival co-presented by CFRC and Cellar Door Project November 1st-7th 2020.
Podcast: Play in new window | Download
Subscribe: Apple Podcasts | Spotify | RSS