Recorded: February 14 2019
Set around a fireplace in Queen's University's Stauffer Library, this conversation addresses the relations between kindness and interconnectivity. Queen's Jacqueline M. Davies (Professor in Philosophy) and Paul Grogan (Professor in Terrestrial Ecosystem Ecology) consider, from different disciplinary perspectives, questions like: what does kindness and awareness of interconnection mean in the classroom? The conversation begins and ends with a guided meditation before the audience is invited to join in to further the discussion.
Speakers:
Paul Grogan is interested in how the plants, animals and soil organisms of terrestrial ecosystems interact with each other and with their physical environment. Understanding these inter-relationships between biology and the flows of energy and nutrients is the basis for predicting how terrestrial ecosystems will respond to changes in climate, land-use, and other perturbations.
Jackie Davies is a mother, teacher, immigrant and settler who has spent most of her life in Haudenosaunee and Anishinaabe territory, much of it at Queen's. From her undergraduate studies in Life Sciences, Psychology, and Philosophy to her current affiliations with Philosophy, Gender Studies, Jewish Studies, and Cultural Studies, Jackie is convinced of the epistemic necessity of interdisciplinarity.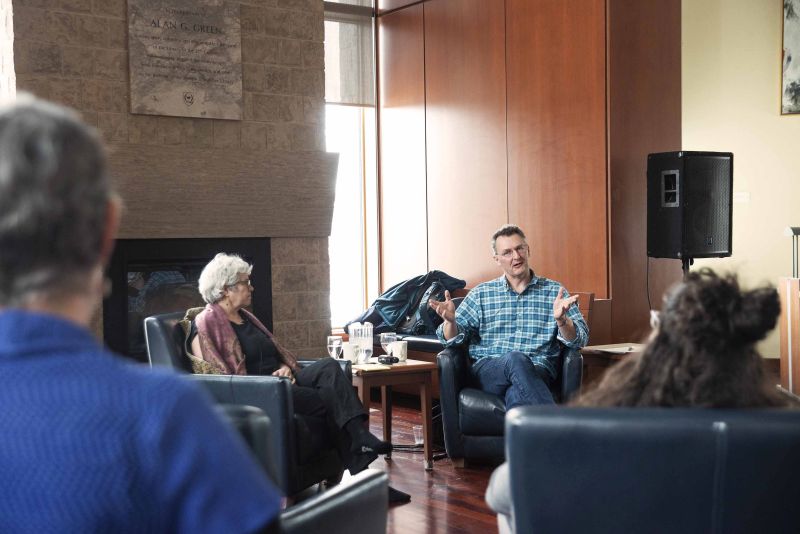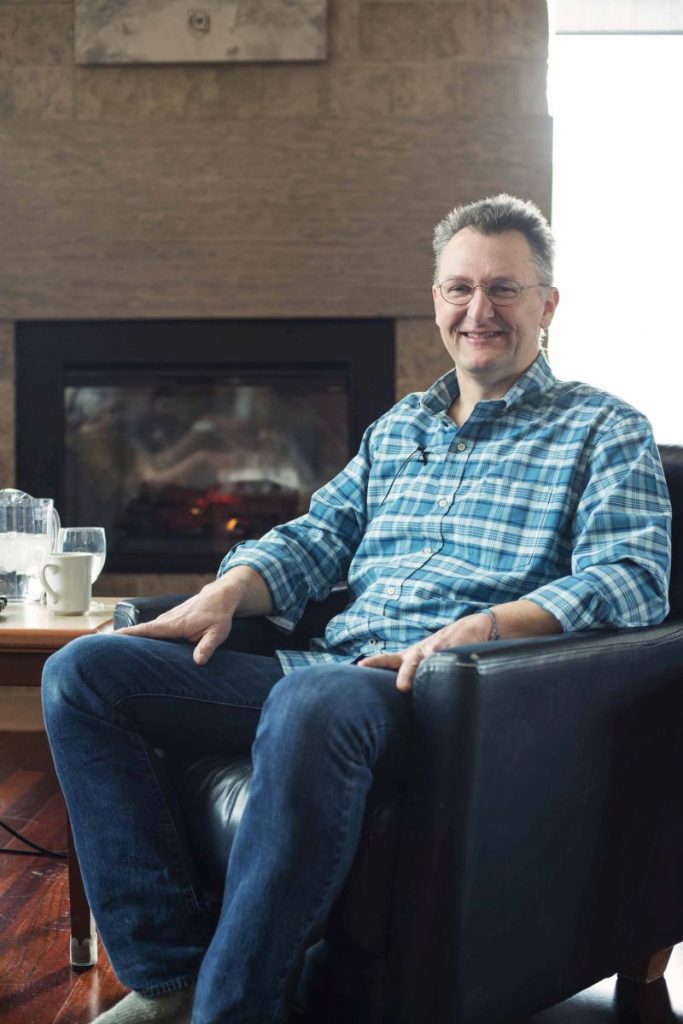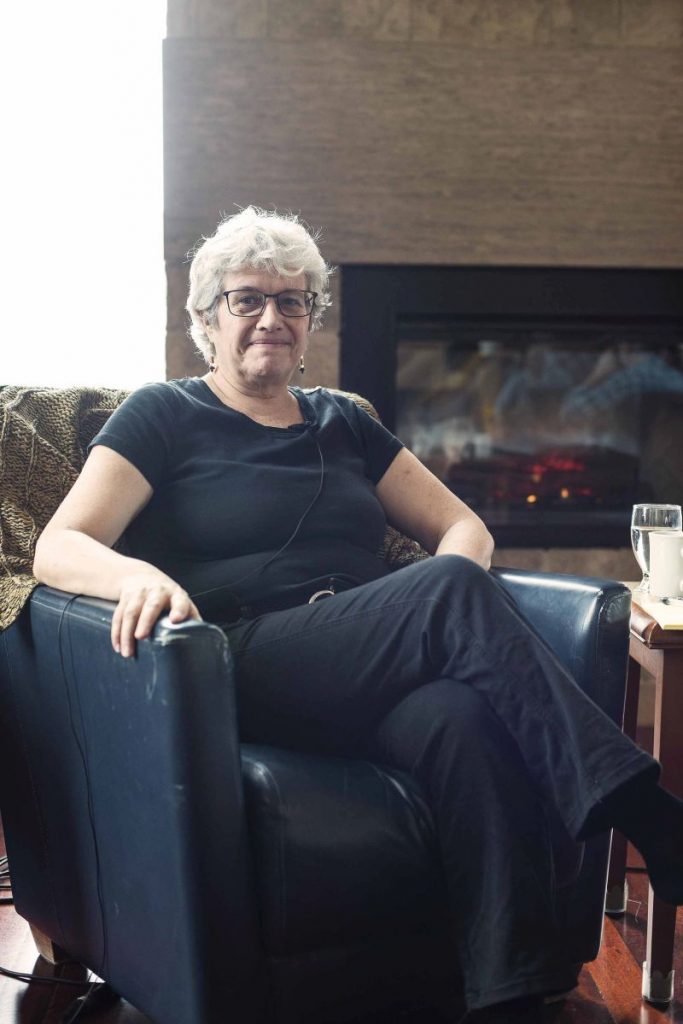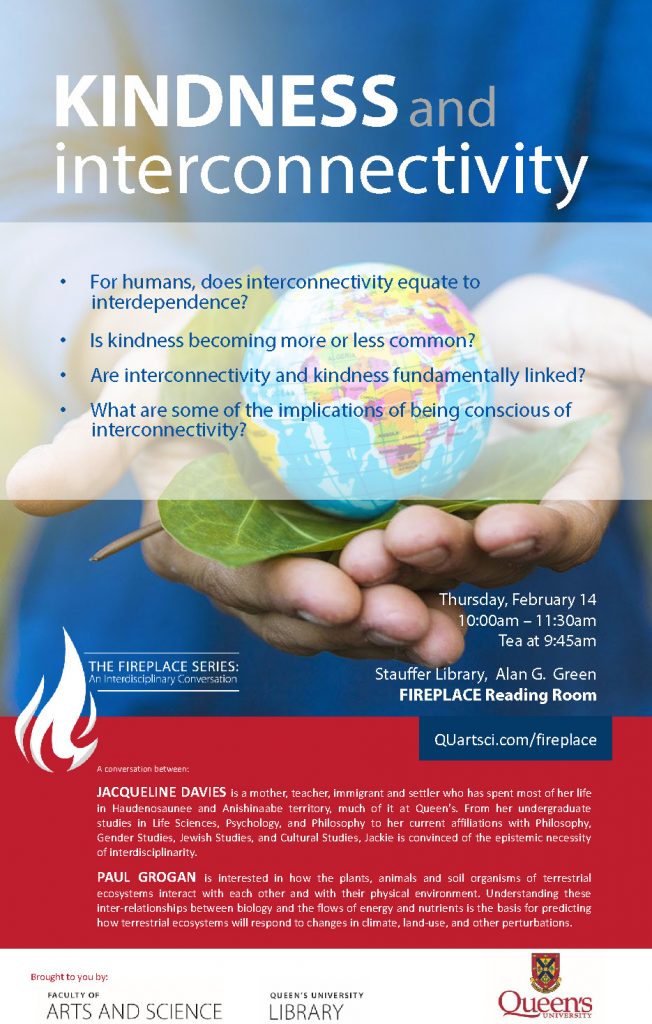 Credits:

Series Coordinator: Dr. Laura Jean Cameron (Department of Geography and Planning)
Assistant Coordinator: Claudia Hirtenfelder (PhD candidate, Department of Geography and Planning)
Podcast recording and editing: Dr. Matt Rogalsky (DAN School of Drama and Music)
Event Assistance: Thank you to the FAS and Queen's Library for supporting the podcast series with special thanks to Barbara Crow, Martha Whitehead, Lindsey Fair, Jacquie Jameson, Heather McMullen, Nancy Petri, Kate Clarke, and Jill Phillips
Photographs: Oliver Hirtenfelder
Music: Marjan Mozetich
Podcast Assistance: Dinah Jansen, Matt Shepherd, Lyn Chen
Podcast: Play in new window | Download
Subscribe: Apple Podcasts | Spotify | Stitcher | RSS