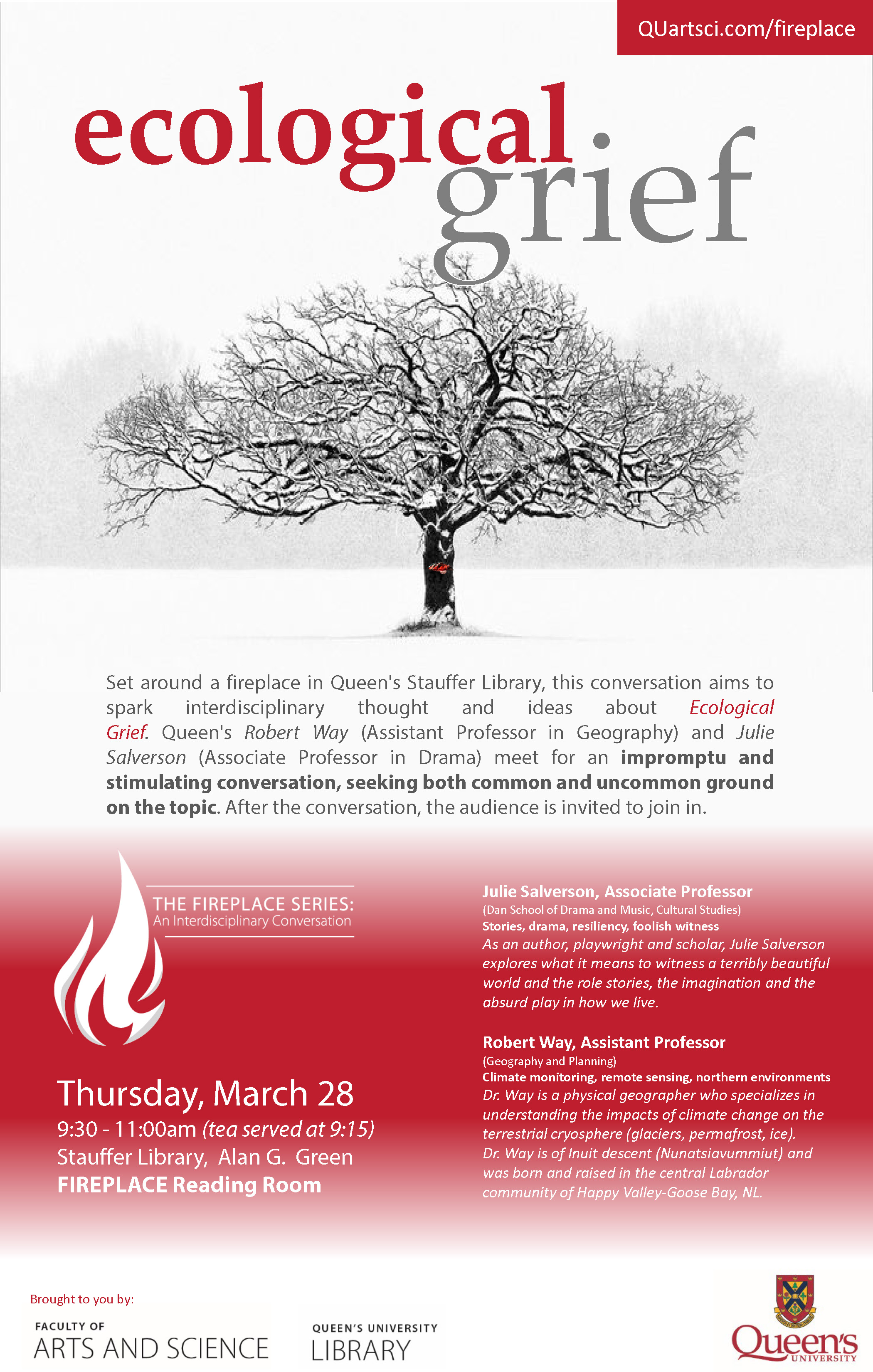 Recorded: March 28 2019
We are living in a time of increasing ecological loss – with some being forced to feel it more acutely than others. For instance, temperatures are warming much faster in the north of Newfoundland and Labrador than in the rest of the world. And with the loss of sea ice, people's home places have been changing rapidly. 'Ecological grief' has emerged as a necessarily interdisciplinary concept, open to a range of methodological and epistemological interpretations. Helping us to begin a conversation about this important topic at Queen's, we have with us playwright and scholar, Dr. Julie Salverson, and a geographer specializing in northern environments, Dr. Robert Way. Together they share stories and engage with the audience about how to grapple with ecological loss and grief in today's world.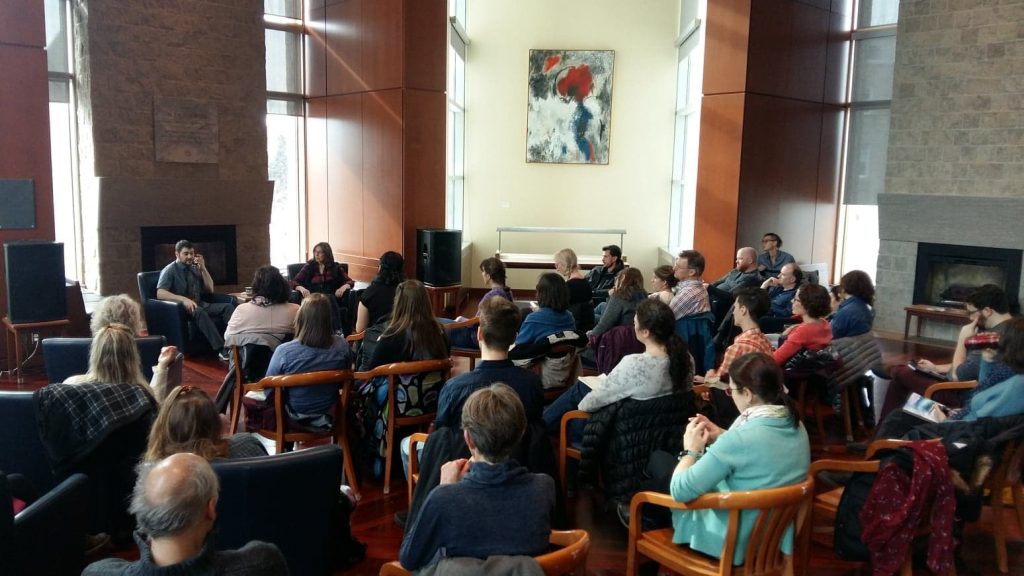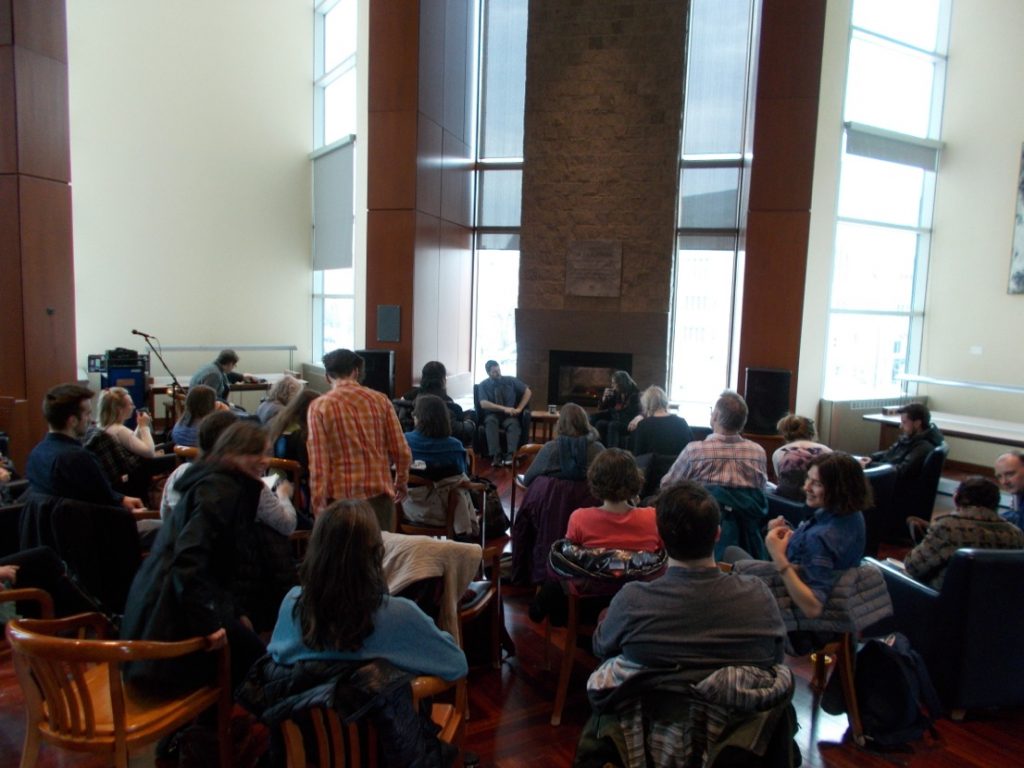 Speaker Details:
Julie Salverson, Associate Professor
As an author, playwright and scholar, Julie Salverson explores what it means to witness a terribly beautiful world and the role stories, the imagination and the absurd play in how we live. Julie is affiliated with Queen's University's Dan School of Drama & Music and the Department of Cultural Studies, Royal Military College of Canada, Playwrights Guild of Canada, Writers Union of Canada.
Robert Way, Assistant Professor
Robert Way is a physical geographer at Queen's University who specializes in understanding the impacts of climate change on the terrestrial cryosphere (glaciers, permafrost, ice). Robert is of Inuit descent (Nunatsiavummiut) and was born and raised in the central Labrador community of Happy Valley-Goose Bay, NL.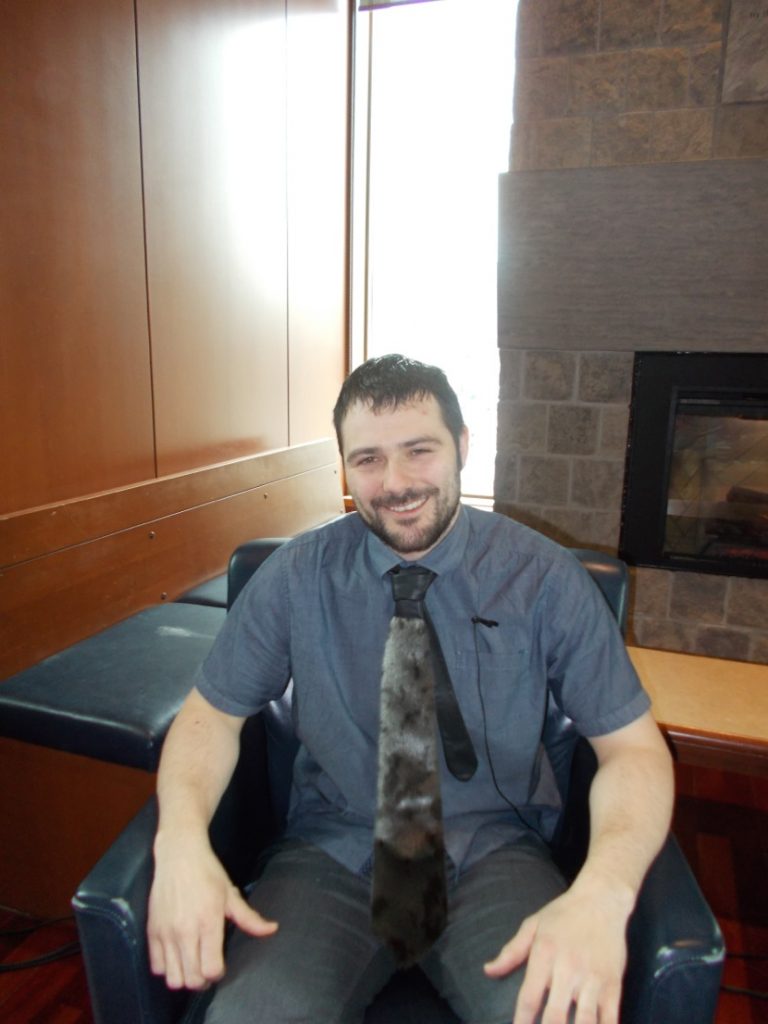 Credits:
Series Coordinator: Dr. Laura Jean Cameron (Department of Geography and Planning)
Assistant Coordinator: Claudia Hirtenfelder (PhD candidate, Department of Geography and Planning)
Podcast recording and editing: Dr. Matt Rogalsky (DAN School of Drama and Music)
Event Assistance: Thank you to the Faculty of Arts and Science and Queen's Library for supporting the podcast series with special thanks to Barbara Crow, Martha Whitehead, Sandra Morden, Lindsey Fair, Jacquie Jameson, Nancy Petri, Kate Clarke, and Jill Phillips
Music: Marjan Mozetich
Podcast Assistance: Dinah Jansen, Matt Shepherd, Lyn Chen
Podcast: Play in new window | Download
Subscribe: Apple Podcasts | Spotify | Stitcher | RSS