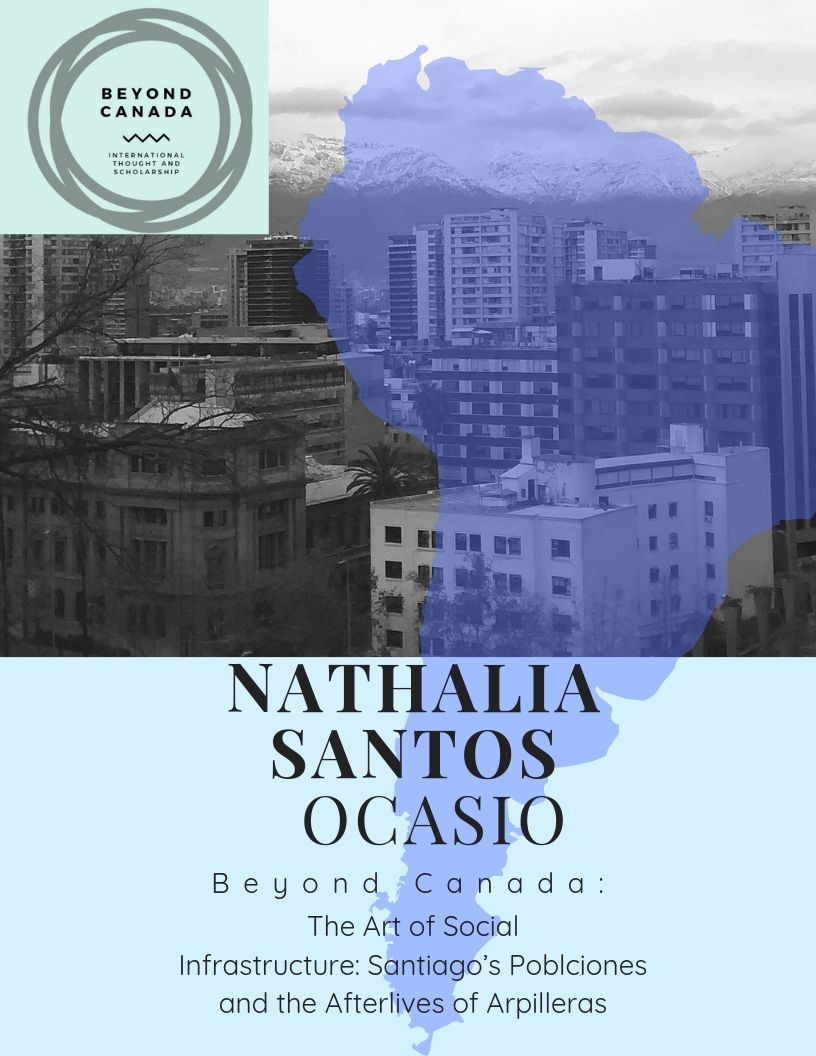 Host Claudia Hirtenfelder chats with PhD Candidate Nathalia Santos Ocasio about her research pertaining to social infrastructure in Santiago. The  pair also consider challenges and opportunities of language, culture, and representation in research processes that stretch beyond international borders and some of the power dynamics involved therein.
Host: Claudia Hirtenfelder (the International Student Affairs Commissioner for the SGPS)
Guest: Nathalia Santos Ocasio (PhD Department of Geography and Planning, Queen's University)
Bed Music: Mafikizolo Featuring Uhuru singing Khona
Featured Song: Lo Único Que Tengo by Victor Jara (Voice: Isabel Parra) from the album La Población (1972)
Images: (1) The picture of Santiago in the podcast poster is an image Nathalia took in 2016 from one of the cerros (hills) of the city. In the background, you can see the recently snowed Andes. (2) An Arpillera Nathalia saw in the Oshima Hakko Museum in Nagano, Japan, 2018.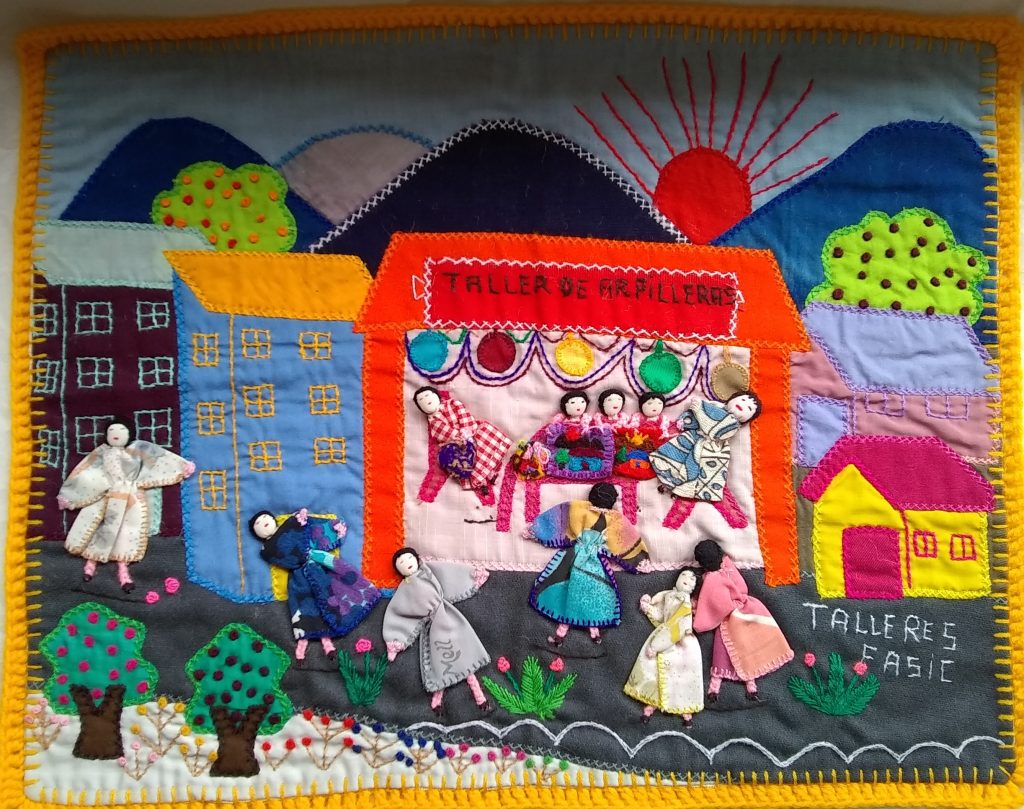 Podcast: Play in new window | Download
Subscribe: Apple Podcasts | Spotify | Stitcher | RSS | More