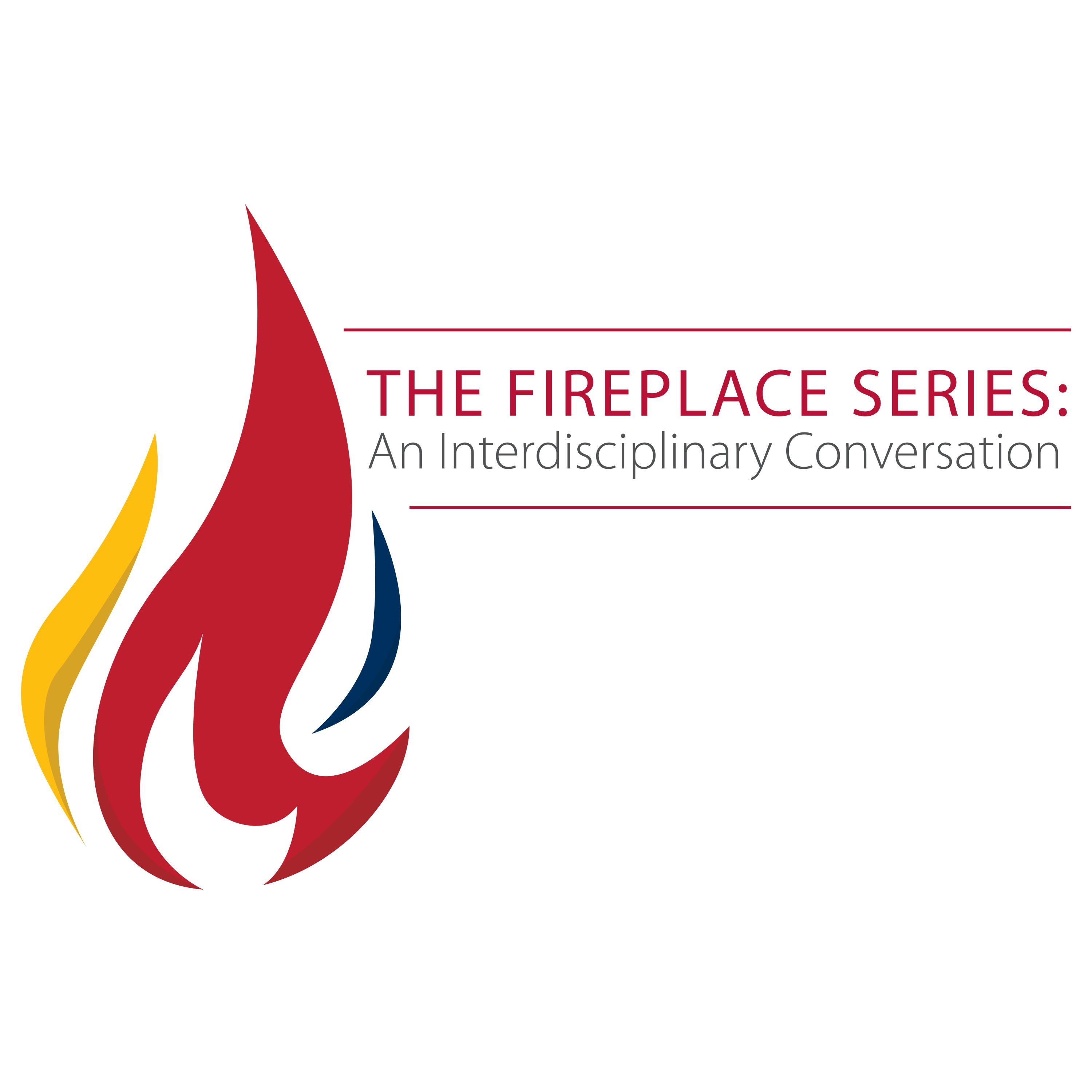 Recorded: 13 March 2020
This chat brings together scholars who spend much of their lives thinking about matter – what it is and what it does. Bronwyn Parry, Professor of Global Health and Social Medicine at King's College London (and herself an amalgam of anthropologist, sociologist and human geographer) here engages in conversation with Associate Dean Nick Mosey of Queen's University to discuss how matter comes to matter in chemistry, forensics and wider social and public life. In thinking through these questions they consider how we understand presence and absence, wear and tear, and the politics of track and trace. These scholars invite you to join them in unpacking the interplay between mechanical forces, chemical reactions and affective materialities.
Speaker Details:
Bronwyn Parry – Professor, School of Global Affairs, King's College London,
Bronwyn Parry is Professor of Global Health and Social Medicine and Head of the School of Global Affairs at King's College London. Bronwyn is interested in the social, ethical and legal implications of transforming human tissues and DNA into bio-information that can be circulated across multiple platforms and into multiple markets simultaneously. Her books Trading the Genome: Investigating the Commodification of Bio-information (2004) and Bio-Information (2017) investigate the emergence of new global economies in bioinformation, revealing how tissue samples and DNA segue into and out of the commodity form at different moments and places in their careers. Find our more about Bronwyn Parry's work here.
Nick Mosey – Associate Dean, Department of Chemistry, Queen's University
Nick Mosey currently serves as the Associate Dean of Research for the Faculty of Arts and Science at Queen's University. He is also a Professor in the Departments of Chemistry and Physics and oversees students working in the Mosey Group. Research in the Mosey Group focuses on developing chemical simulation methods and using chemical simulation as a tool for gaining atomic-level insights into the properties and behaviour of molecules and materials. Find out more about Nick Mosey's work here.
Tags:
Fireplace Series, Queen's University, Faculty of Arts and Sciences, Stauffer Library, Matter, Bioinformation, bioethics, posthumanism, Chemistry, molecules, Bronwyn Parry, Nick Mosey

Credits:
Series Directors: Dr Laura Jean Cameron (Department of Geography and Planning) and Dr Allison Morehead (Art History and Art Conservation)
Assistant Coordinator: Claudia Hirtenfelder (PhD candidate, Department of Geography and Planning)
Podcast recording and editing: Dr Matt Rogalsky (DAN School of Drama and Music)
Event Assistance: Thank you to the FAS and Queen's Library for supporting the podcast series with special thanks to Barbara Crow, Sandra Morden, Michael Vandenburg, Jacquie Jameson, Nancy Petri, Vicky Arnold, Katie Vincent, and Donald Napier
Music: Marjan Mozetich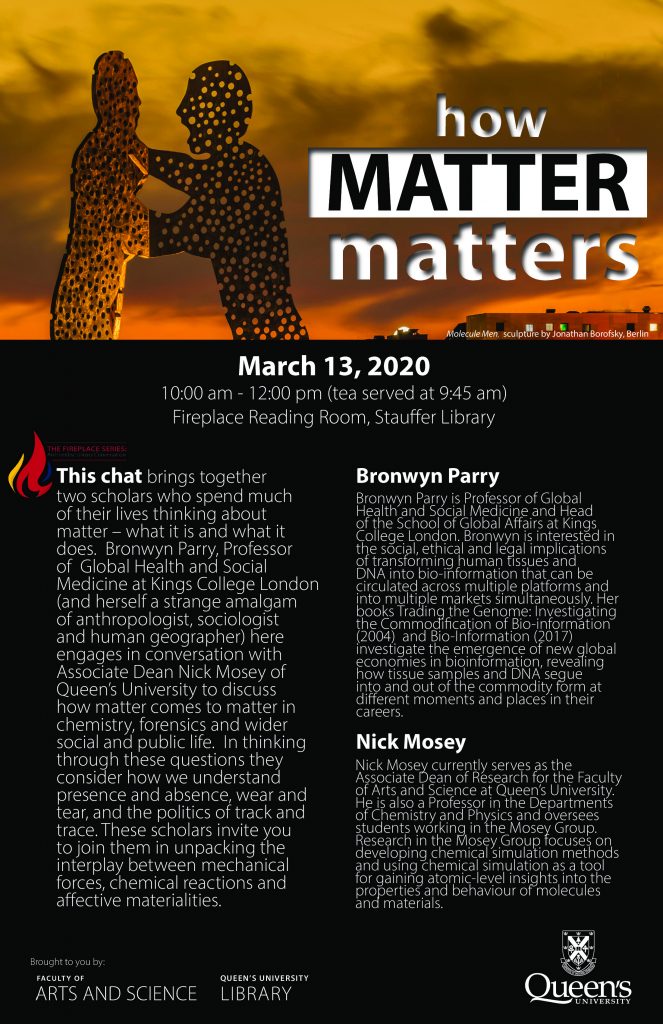 Podcast: Play in new window | Download
Subscribe: Apple Podcasts | Spotify | Stitcher | RSS