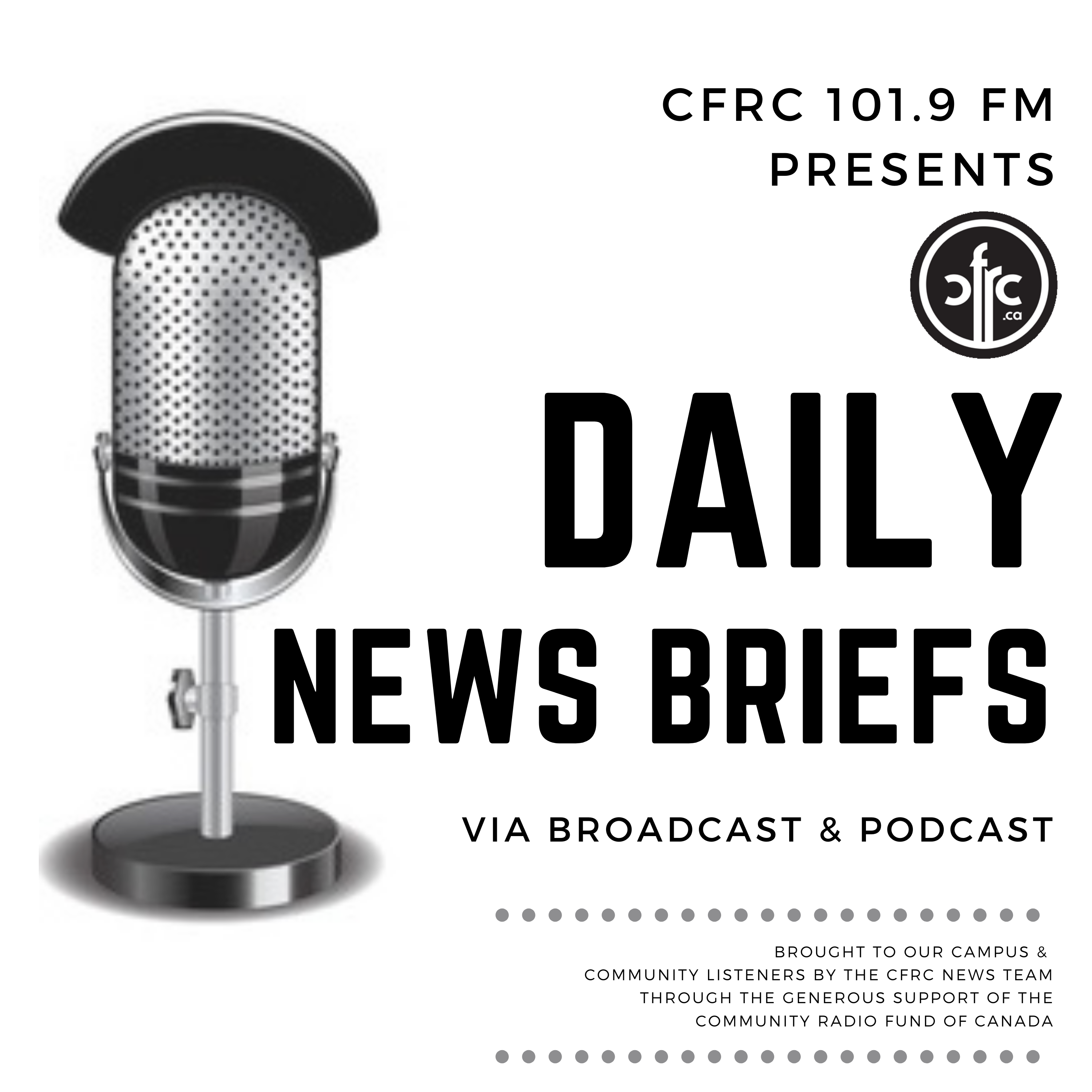 Here's your CFRC Daily news brief for Friday, September 25 2020!
A Queen's University student in residence has tested positive for COVID-19. This student lives in Brant Residence, and this was announced by KFL&A Public Health yesterday, Thursday, September 24 2020. The University is working with the Public Health department to investigate and contact anyone that the student has come in contact with. Anyone that the student has come in contact with will be directly reached out to, and will be required to self-isolate, as well as be tested for COVID-19 immediately. This case was confirmed with Queen's residence staff, and if any students do develop symptoms, they are asked to report themselves, as well as get tested and self-isolate.
Fall Art After Dark from 7-10pm. Various art galleries and art-loving business in Downtown Kingston will have their doors open to you to. Maintain physical distancing, wear a mask, and enjoy all the beautiful art we have here in the city.
Have a news update to share? Reach out to news@cfrc.ca!
Podcast: Play in new window | Download