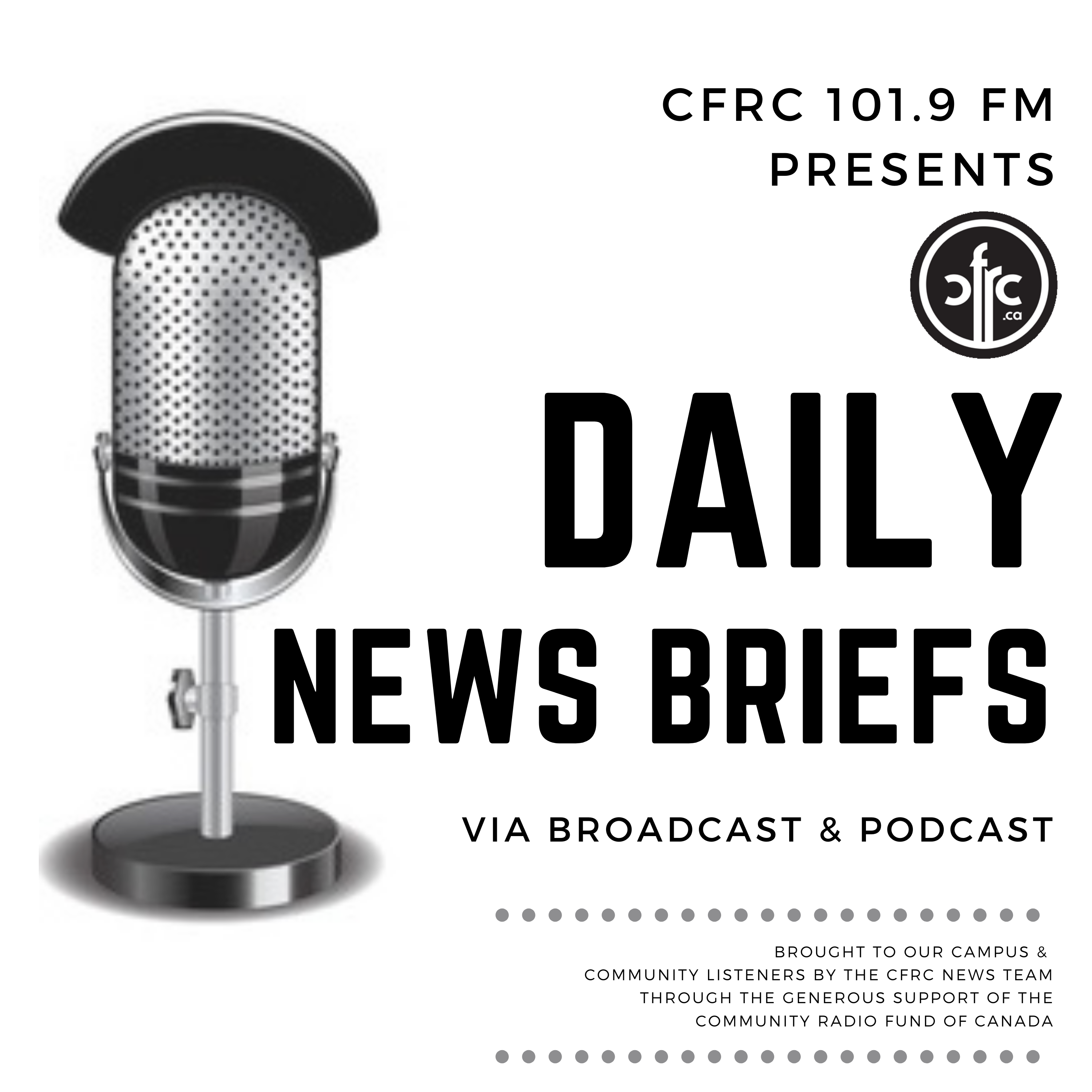 Here's your CFRC Daily News brief for Thursday, September 17 2020.
A Queen's University student has tested positive for the virus, being one of the 5 active cases in the Kingston area. Mark Erdman, who is the Manager of Community Relations at Queen's University said that contract tracing is being done by the KFLA Public Health and that any close contacts will be contacted directly by Public Health. 
This was announced just one day after Kingston City Council unanimously voted to increase fines to deter people from large social gatherings as there have been many especially in the university district. Fines have gone up from $500 to $2000 for first-time offenders. Repeat offenders could face up to $100,000 in fines for breaking the nuisance party and emergency order by-laws. 
If anyone feels ill or suspects that they have symptoms, please stay home, self-isolate and contact public health. You can also download the Queen's SeQure app and use the COVID-19 self assessment to keep yourself and others safe. You can also get tested at the Leon's Centre downtown located at 1 The Tragically Hip way from 9am – 5pm everyday. However, this location will be moving to the Beechgrove centre at the end of the month.
If you have a news update you would like to share, reach out to news@cfrc.ca!
Podcast: Play in new window | Download
Subscribe: Apple Podcasts | Spotify | iHeartRadio | Stitcher | TuneIn | Deezer | RSS | More