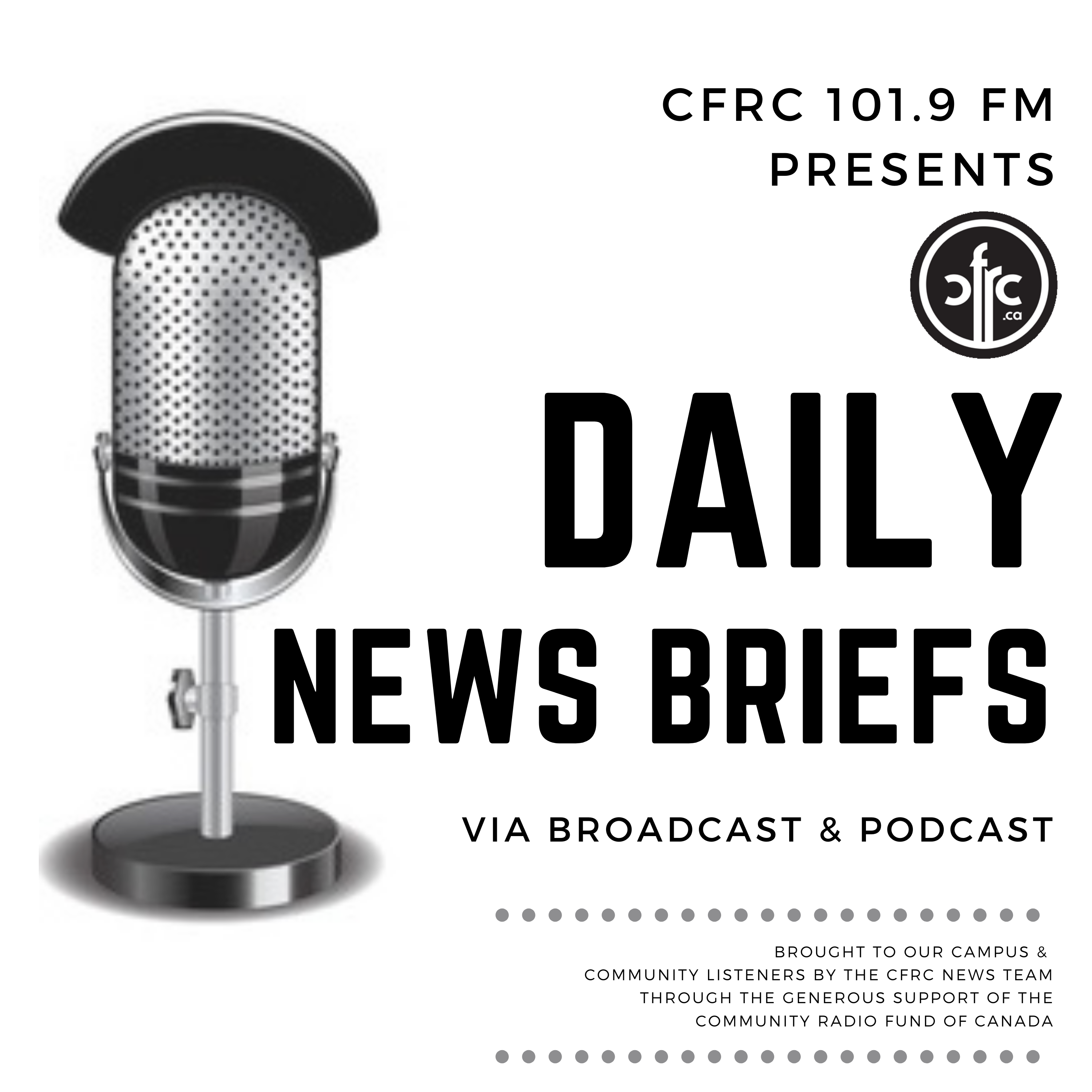 Here's your CFRC daily news brief for Tuesday, September 15 2020.
The Kingston Health Sciences Centre opened up a satellite COVID-19 assessment centre on queen's university campus at Mitchell Hall, located at 69 Union street for Queen's University students to get tested for COVID-19. They are open Mondays through Friday from 5-8pm. Staff asks that you wear a mask and socially distance at the centre. You can call student wellness services to book an appointment to get tested. For those who are not Queen's students, there is also the assessment centre located at the Leon's Centre on 1 The Tragically Hip Way. Due to a large volume of people returning since the academic year has started, and students of all ages are returning to school, wait times are over an hour so expect that if you decide to get tested.
Late night Thursdays are back at the Agnes Etherington Art Centre. The gallery is open from 10am to 9pm on Thursdays. There are two new solo exhibitions featured at the gallery, Shannon Bool's Modernism and its Discontents, as well as Chantal Rousseau's Tap Dancing Seagull and other stories. Admission is free and donations are welcome. The Agnes is open Tuesday to Friday from 10am to 4:30pm, and Saturdays and Sundays from 1-5pm.
Have a news update you would like the share? Reach out to news@cfrc.ca!
Podcast: Play in new window | Download