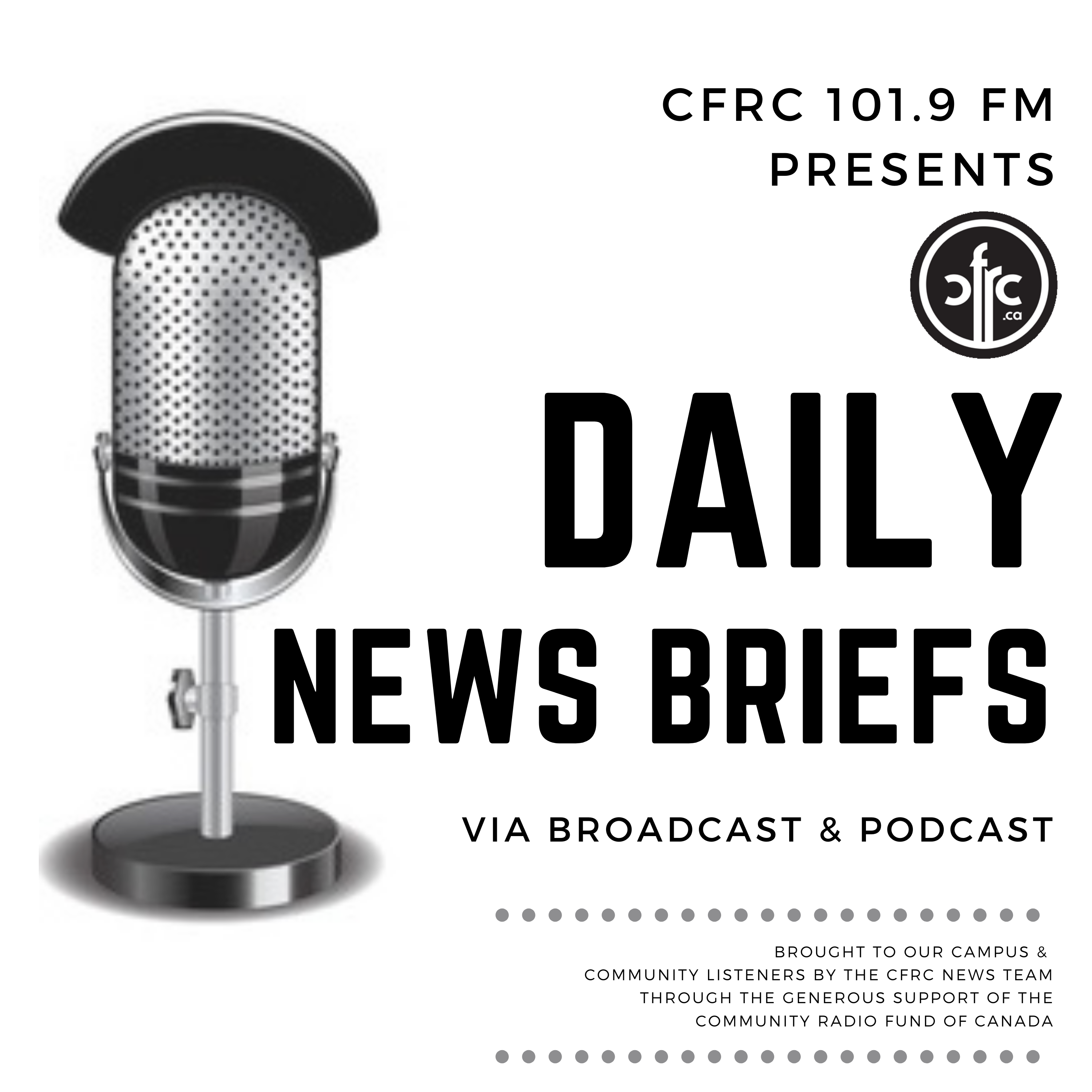 Here's your CFRC Daily news brief for Wednesday, September 30, 2020!
There is a new active case of COVID-19 in the region, bringing the total number of active cases to 17. Another female under the age of 20 tested positive yesterday, and it was confirmed that one of the cases that was confirmed positive over the weekend was an employee of the Tim Hortons located at 24335 Princess Street. The shop was sanitized overnight and the employee as well as those working with them are all self-isolating for 14 days as reported by Global News. The female who tested positive is a student at JJ O'Niell Catholic School in Napanee. 
Theatre Kingston launches their season with "The Meeting" by Jeff stetson, starting today that will run until October 18th, at the Tett Centre for Creativity and learning. This play is a fictional conversation between Malcom X andMartin Luther king Jr. Limited seating is available and health and safety protocols are in place to ensure the safety of staff, performers, and visitors. Visit theatrekingston.com for more information.
Have a news update you would like to share? Reach out to news@cfrc.ca.
Podcast: Play in new window | Download
Subscribe: Apple Podcasts | Spotify | iHeartRadio | Stitcher | TuneIn | Deezer | RSS | More