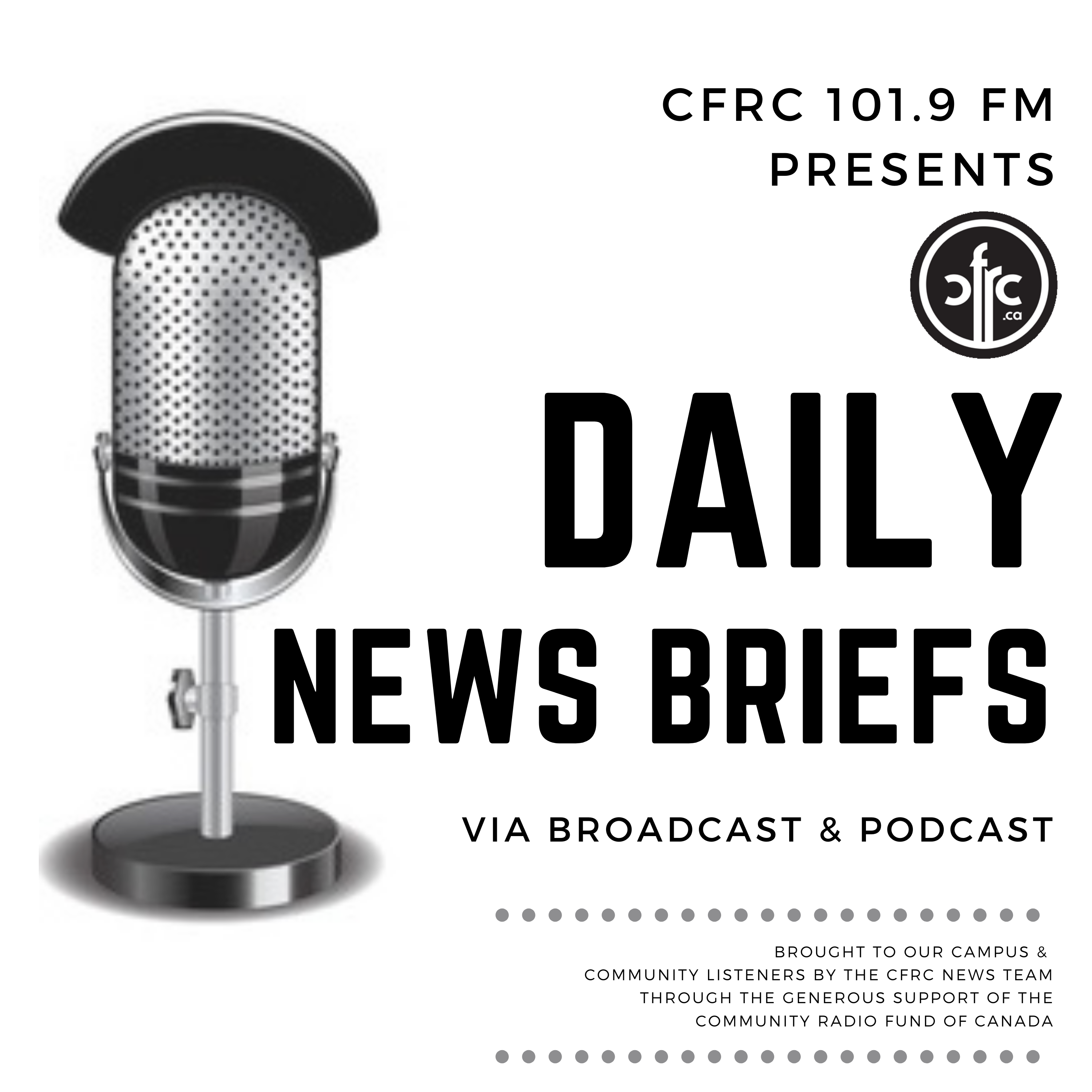 Welcome to CFRC 101. 9 FM's first morning news brief, broadcasting daily at 8 am and podcasted too!
In today's news brief, Alexandra Fernandes updates our community about new construction now under way to complete the overpass at John Counter Boulevard.  Road closures on John Counter Blvd. are expected in the area between Sir John A. Macdonald to Princess Street for up to 7 weeks.  For more information about the project, visit City of Kingston.
Queen's University and Kingston community members are also reminded by the City of Kingston that the beach area at Breakwater Park and Gord Downie Pier are now closed for the remainder of the season.  For more information on this closure, and access to other City parks, please review the public notice issued by City of Kingston.
Queen's students are also reminded about ARC and Stauffer Library access.   The ARC will be taking reservations here for 50 minute periods that can be made 3 days in advance.  Note, the ARC is taking bookings from students only at this time, but will accept bookings for Queen's faculty and staff after September 14th.
150 seats are available at Stauffer Library for students from Monday-Friday based on a booking system as well.  Students can book either an 8am-1pm slot, or 2-7pm slot at the library, and have 32 hours of library time for the month of September.  Bookings can be made through the Library's Online Registration System.
Have a news update you would like to share?  Reach out to news@cfrc.ca! 
Podcast: Play in new window | Download
Subscribe: Apple Podcasts | Spotify | iHeartRadio | Stitcher | TuneIn | Deezer | RSS | More