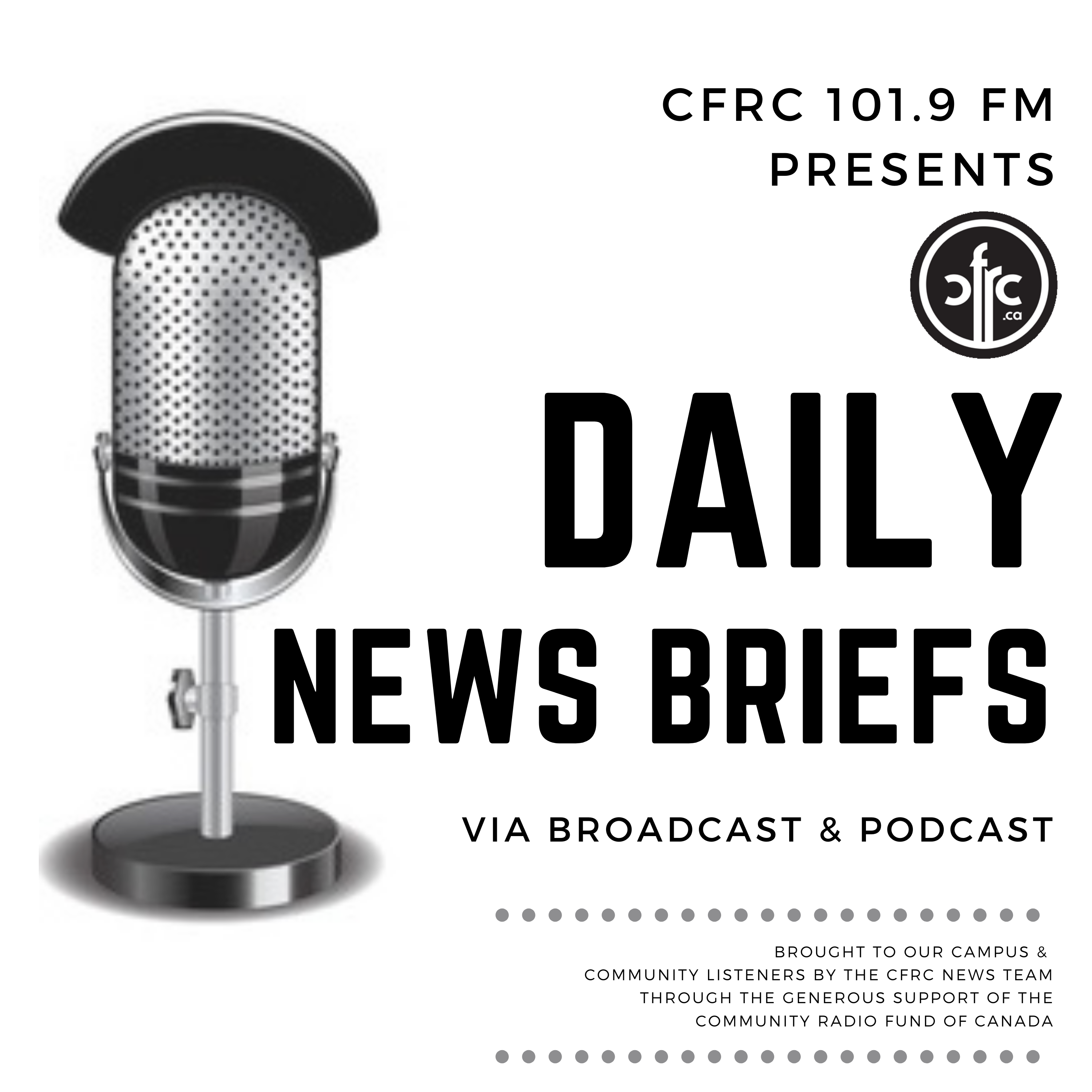 Here's your CFRC Daily News Brief for Friday, October 16 2020.
As of today, in the KFL&A region, there is only one new case of COVID-19. A man in his 20s tested positive in Napanee, and it is travel related. 4 cases of COVID-19 have been resolved, bringing the number of active cases to only 9. Remember to continue to stay safe, wear your mask, and socially distance.
This weekend will be a different type of Homecoming weekend. The events will be virtual but equally enjoyable, and hosted by CBC Radio's Shelagh Rogers along with Rico Garcia, Queen's university Alumni association president. Put on your Tricolor gear and celebrate from a distance!
The Tragically Hip's Gord Sinclair will be playing an exclusive virtual set for Queen's alumni for Homecoming. As an Alumni himself, will be playing some Tragically Hip classics as well as songs out of his solo album, Taxi Dancers. Sinclair's songs will be especially poignant being that it is the third anniversary of his bandmate Gord Downie's passing.
Have a news update to share? Reach out to news@cfrc.ca today!
Podcast: Play in new window | Download
Subscribe: Apple Podcasts | Spotify | iHeartRadio | Stitcher | TuneIn | Deezer | RSS | More