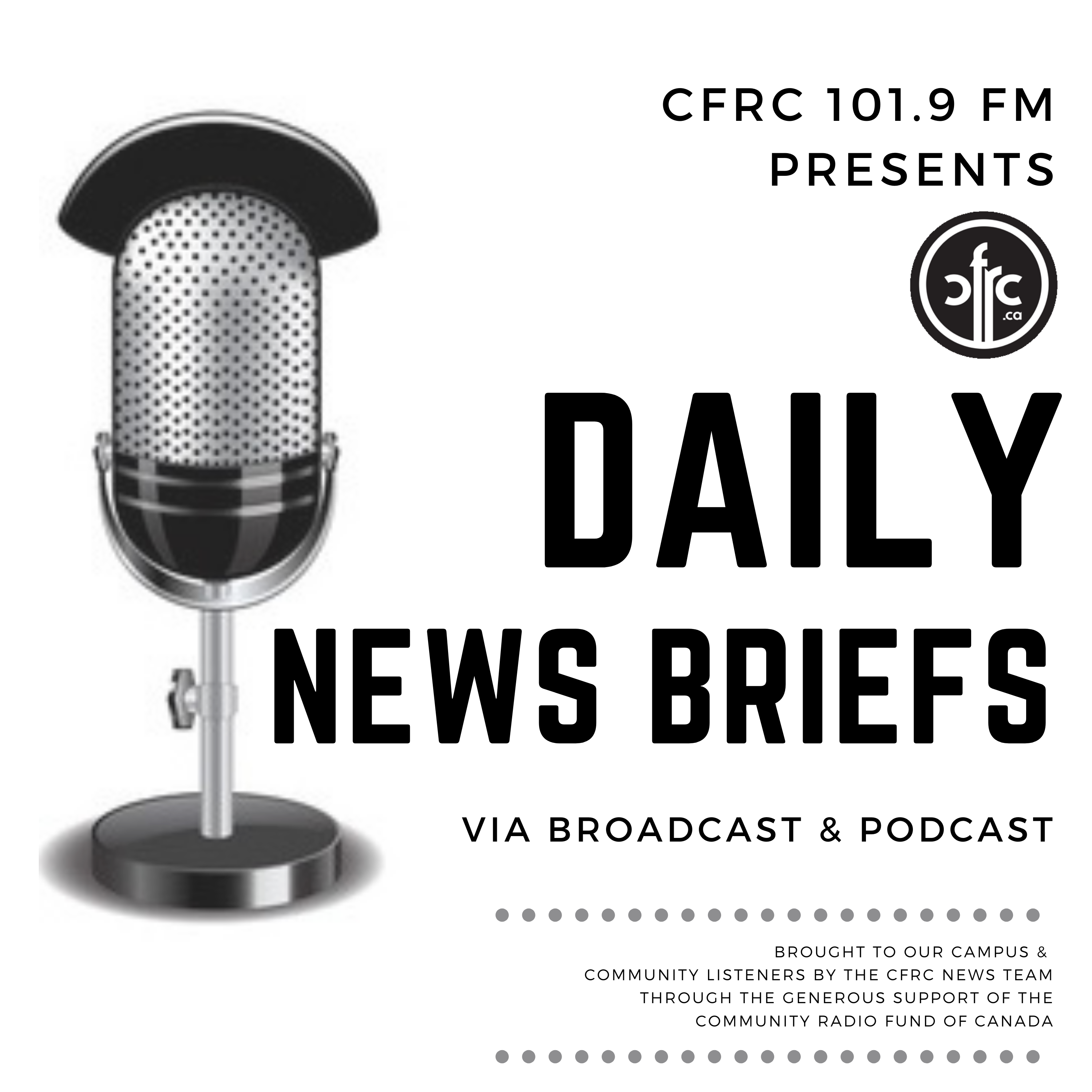 Here's your CFRC daily news brief for Friday, October 2 2020!
As of today in the KFL&A region, there are 19 reported cases of COVID-19 with a majority being people under 25. There have been 5 cases of COVID-19 connected to a house party on Johnson street September 18th, 2020. The party was indoors and reportedly attended by upward of 30 people. Health officials are currently tracking the participants. As of September 19th, the government's social distancing measures have been limited to ten people indoors and twenty five outdoors. If any Queen's students feel ill or develop flu like symptoms, Queen's students can get tested for COVID-19 on campus at Mitchell Hall from Monday to Friday from 5-8pm by booking an appointment with student wellness services.
The Kingston organization, Martha's Table, will be continuing to provide thanksgiving dinners despite the pandemic. The food will be takeout only but will be served to upward of two hundred people. Other organizations are following suit and all donations help.
Have a news update to share? Contact news@cfrc.ca today!
Podcast: Play in new window | Download
Subscribe: Apple Podcasts | Spotify | iHeartRadio | Stitcher | TuneIn | Deezer | RSS | More