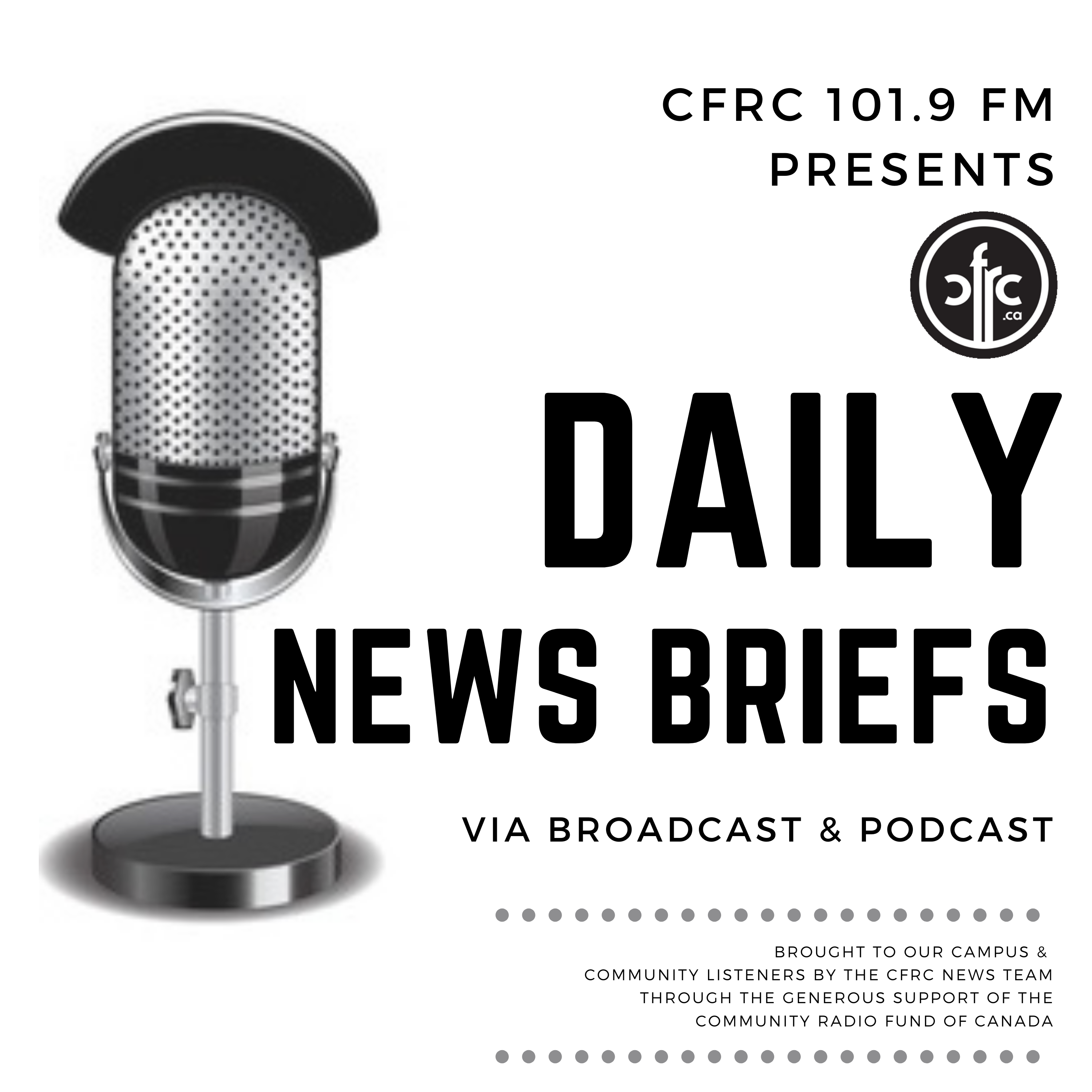 Here's your CFRC Daily news brief for Thursday, October 29 2020!
A Kingston transit rider has tested positive for COVID-19. KFLA Public health reported that the person travelled on Kingston Transit Bus Route 1 from
Tuesday, Oct. 20: northbound trip from 11 a.m. to 12 p.m., and southbound trip from 4 p.m. to 5 p.m.

Wednesday, Oct. 21: northbound trip from 1 p.m. to 2 p.m., and southbound trip from 6 p.m. to 7 p.m.

Thursday, Oct. 22: northbound trip f4rom 9 a.m. to 10 a.m., and southbound trip from 2 p.m. to 3 p.m.

Friday, Oct. 23: northbound trip from 12 p.m. to 1 p.m., and southbound trip from 5 p.m. to 6 p.m
If you believe that you might have come in contact with this person based on their travel history, please isolate yourself, and if symptoms do appear, please go get tested by making an appointment at the Beechgrove Complex or going to the asymptomatic testing locations.
The City is asking for resident input as it developed a community safety and well-being plan. This input will help city staff and council identify priority areas to be addressed, understand what is currently working well, and what needs to be improved and what might be missing, regarding the safety and well being of residents. Go to getinvolved.cityofkingston.ca to offer your input by 4pm on November 30th.
The CFRC Shortwave theatre festival kicks off this Sunday November 1st and runs until November 7. This is in collaboration with the Cellar Door Project and will feature 5 original radio plays written, directed, mixed and starring local Kingston artists.
Have a news update to share? Reach out to news!@cfrc.ca today!
Podcast: Play in new window | Download
Subscribe: Apple Podcasts | Spotify | iHeartRadio | Stitcher | TuneIn | Deezer | RSS | More