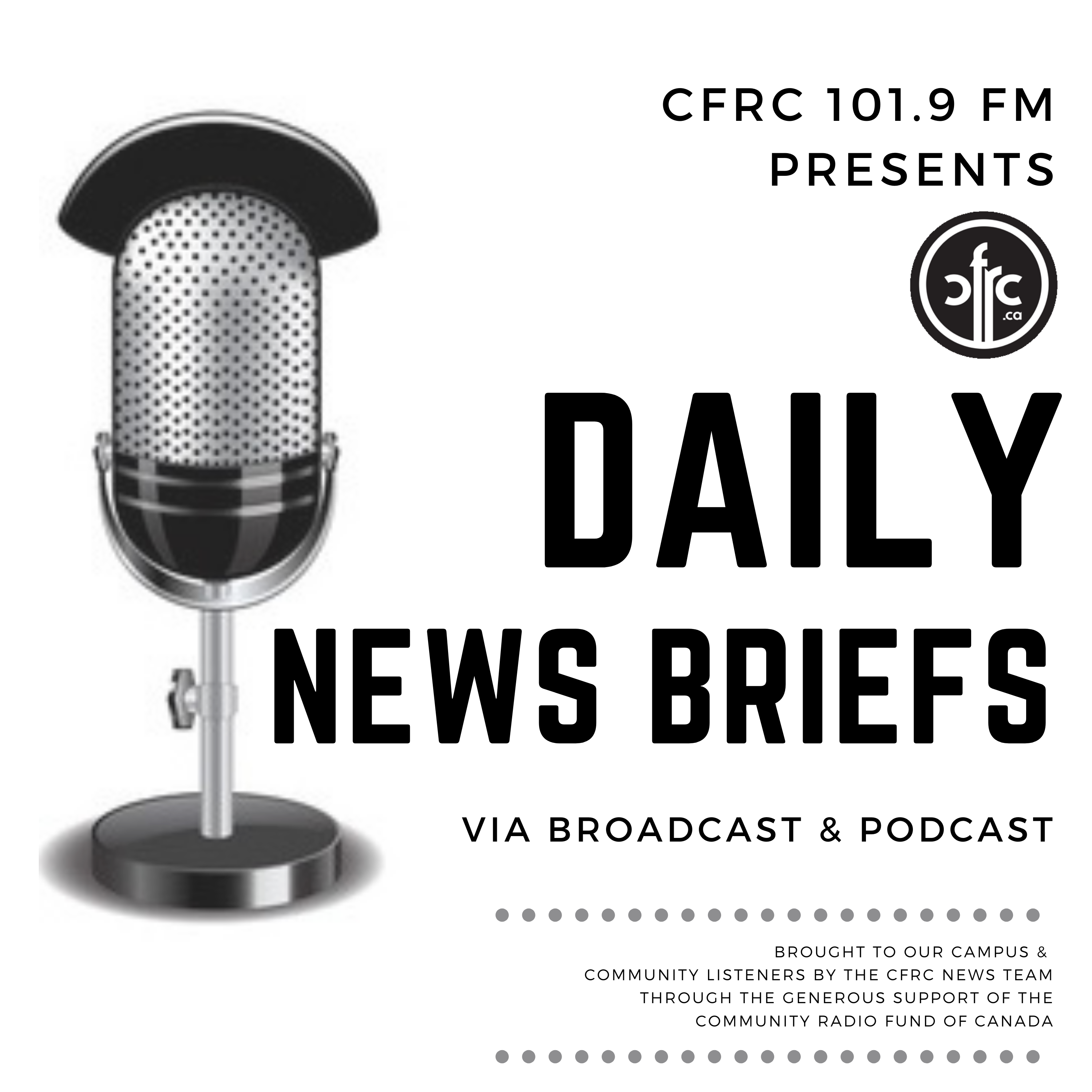 Here's your CFRC Daily news brief for Thursday, October 8 2020.
The majority of Queen's students know about Common Ground Coffee shop, a place to grab a coffee, snack, study or relieve the stress from midterms. This week CoGro has released its fall menu, and with this release, it is promoting a special offer. Every day this week a different item on their menu is 10% off, today its seasonal beverages and tomorrow is the last day so they're offering 10% off all new fall items. Located on the 2nd floor of the ARC, their hours of operation are 9-3 Monday to Thursday and 9-1 on Fridays. So make sure you get there in time to try out this new menu. 
Tonight from 6-7 pm the AMS Assembly is meeting to discuss the politics of Queen's University. On the agenda, there are points from Homecoming to sexual violence, and as usual COVID regulations. If you'd like to look into the agenda further or if you wish to attend the Assembly, check out myams.org. 
Tonight starting at 9 pm is the Grad Club's virtual trivia night. Tonight's theme is revolving around Musical theatre and plants or things that grow. So if you're rusty in those areas make sure to study up. For more information about the Grad Club's virtual trivia night, visit their Facebook page.
In the KFLA area, there are 21 active COVID cases, 135 cases resolved and a total of 156 cases. Wait times are over an hour and the centre is open from 9 am to 4 pm for anyone considering getting tested.
Podcast: Play in new window | Download
Subscribe: Apple Podcasts | Spotify | iHeartRadio | TuneIn | Deezer | RSS | More