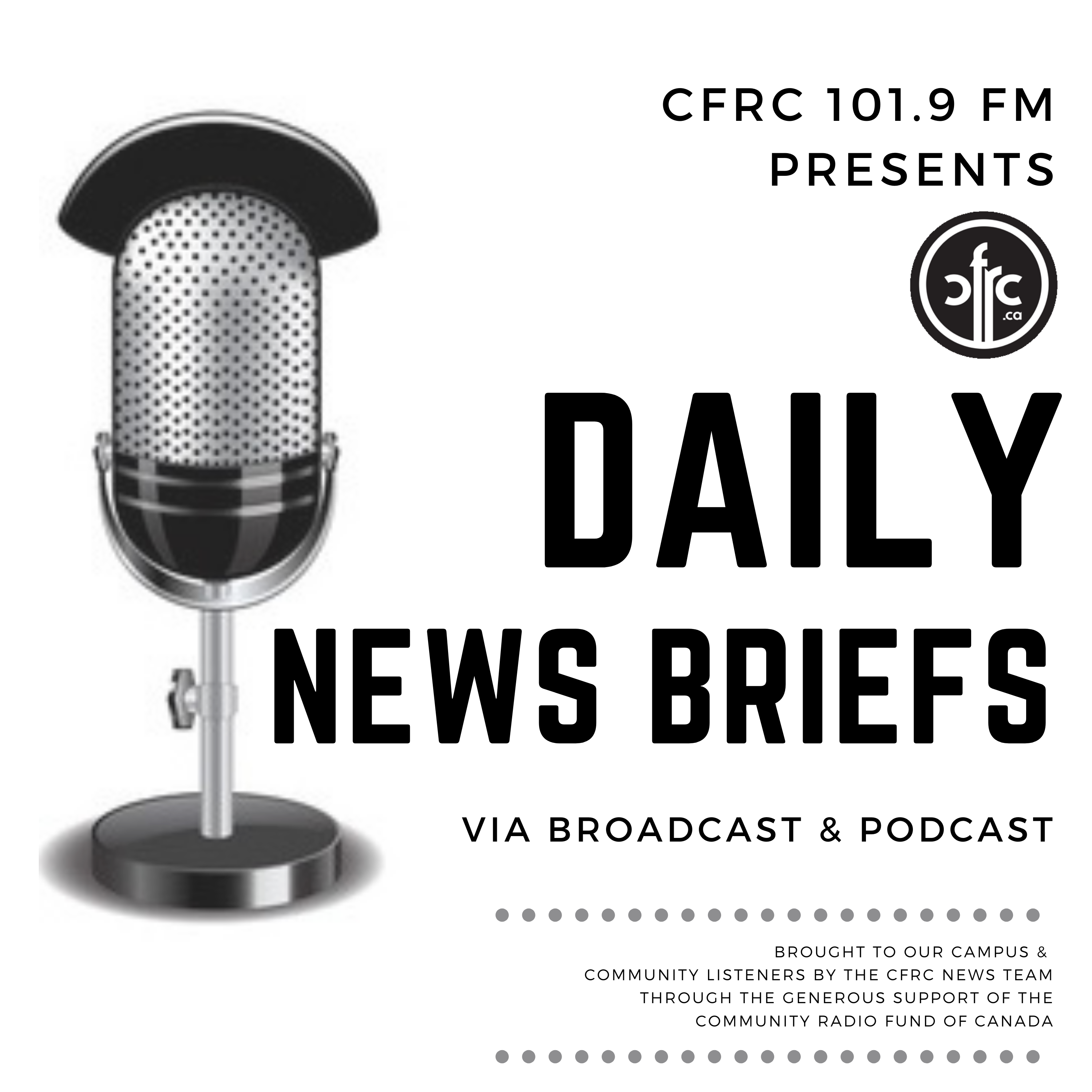 Here's your CFRC Daily News brief for Tuesday, October 27 2020!
KFLA Public Health is reporting 3 new COVID-19 cases in Kingston today. We have 3 resolved cases from the weekend, which brings our total number of active cases to remain at 6.
There is a new event coming up on Queen's campus hosted by The Union Gallery called Beyond words: BIPOC Art Series.  Beyond Words was created by BIPOC for BIPOC, which means Black, indigenous people of colour. The series aims to foster a safe and creative space centred in art healing for Queen's University students and members of the Katarokwi/Kingston community who are Black, Indigenous and people of colour. This program will allow participants to explore and engage in discussions around the impact that racism has on them as individuals and members of the Queen's and Kingston community. The event takes place on November 7th at 1 pm; register online now to secure your spot.
Have a news update to share? Reach out to news@cfrc.ca today!
Podcast: Play in new window | Download
Subscribe: Apple Podcasts | Spotify | iHeartRadio | Stitcher | TuneIn | Deezer | RSS | More