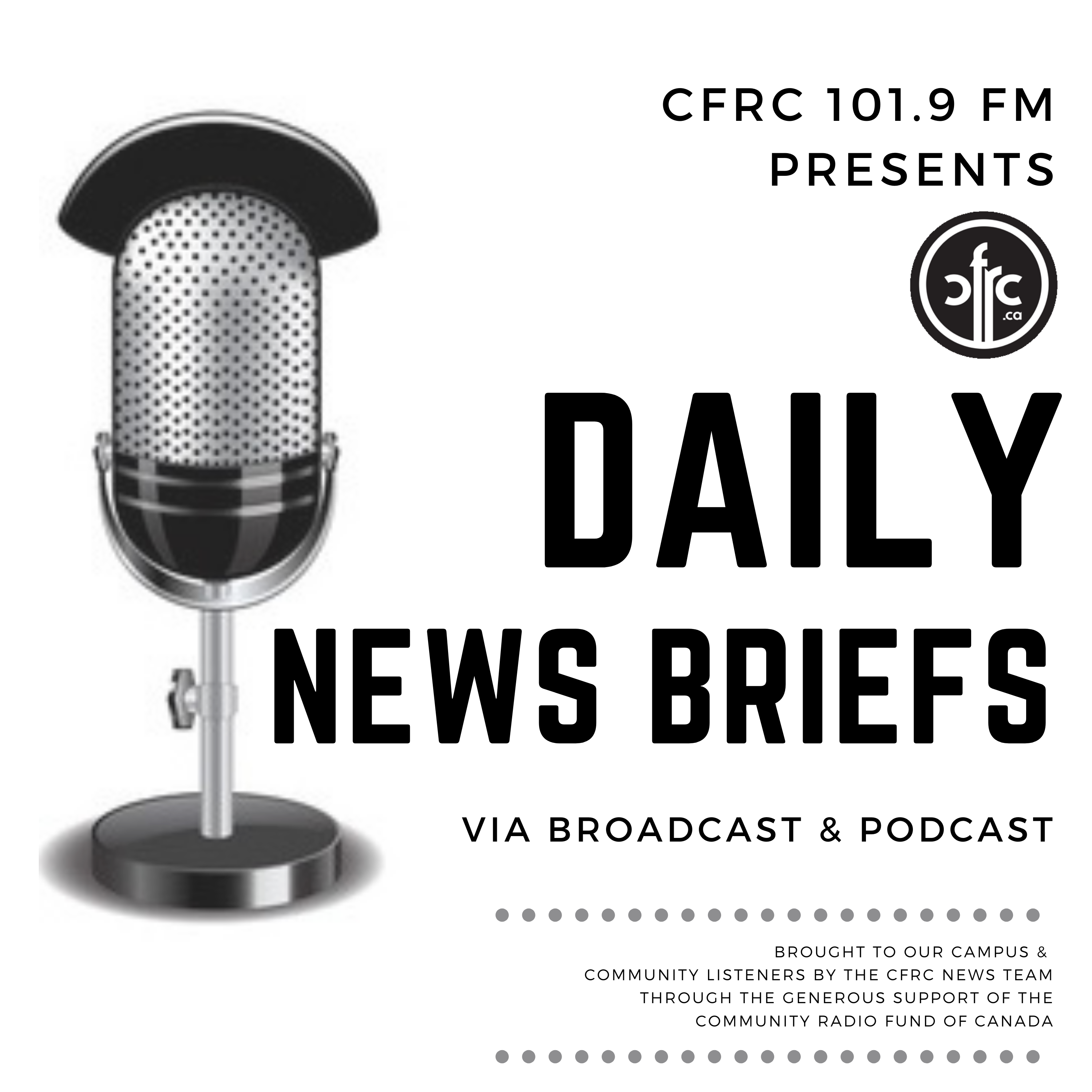 Here's your CFRC Daily News Brief for Tuesday, October 5 2020!
KFLA Public Health is reporting 4 new COVID-19 cases in Kingston today, but the good news there is also 4 recovered cases. Which brings our total active cases to remain at 27.
This week is mental Illness Awareness Week which runs Oct. 4-10 on Queen's campus, Queen's University with partner Bell Let's Talk, is hosting a free online webinar called "Student Mental Health in the Age of COVID-19." The seminar will highlight tips and best practices for taking care of mental health, and learn how to spot signs of mental illness. The event is a  free online webinar on Thursday, Oct. 8 at 11:30 amEST. 
Also, QBAS (Queens Black Academic Society)  is happy to announce a partnership with Google Canada to bring self-identifying Black Students a mentorship program FOR ALL YEARS in its pilot year. The program seeks to facilitate mentorship between Googlers and Black university students by focusing on areas of personal development and career enablement. Whether you've considered working at google before or are looking to find out how your non STEM degree could be applied to this environment,  you are encouraged to apply! Find out more information on the QBAS Instagram page Applications close October 9th, apply today!
Podcast: Play in new window | Download
Subscribe: Apple Podcasts | Spotify | iHeartRadio | TuneIn | Deezer | RSS | More