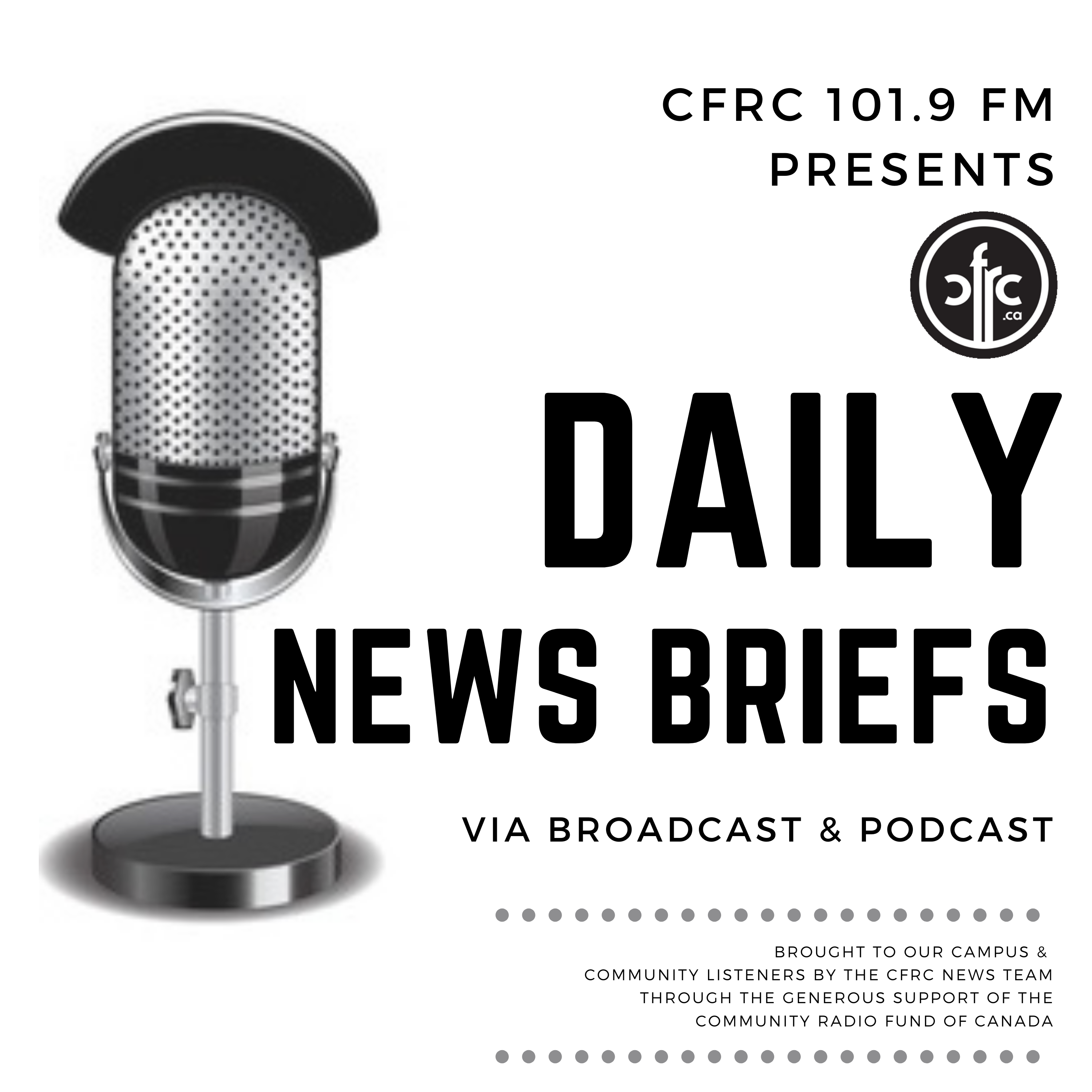 Good morning folks, you're listening to the daily news brief on CFRC 101.9FM. It is Tuesday, October 13, 2020, it is 8 am, so I hope you all have your morning coffee on hand, because I know I do.
 Today we have a high of 15 and a low of 14, a little bit cloudy this morning with a chance of light rain, so I'd carry an umbrella today.
KFLA Public Health is reporting 2 new COVID-19 cases in Kingston today, bringing our total cases to 166, our resolved cases to 6, and our active number of cases at the moment at 13
Queens University's The Grad Club is open for business again, following strict Covid-19 protocols. The Grad Club is only opening up their patio and first floor at this time,  but hopefully, they will soon be opening up their second floor later in the season.
During the AMS Assembly meeting last week guest speaker and chair, Makenzy Metcalfe of 
UCRU (Undergraduates of Canadian Research-Intensive Universities), revealed that the intensive will has a handful of new initiatives coming up for Ucru. UCRU strives to be equitable including indigenization and has an indigenous focus lens when treating all undergrad students. Right now UCRU is getting ready for their lobbying week in November where they will meet with 70 members of parliament to talk about their difference advocacy goals for students in each upcoming year. They will be advocating for an increasing number of indigenous students, student financial aid specifically allocated to indigenous students as well as support for the reconciliation commission. They are also asking for a 6 month grace period on paying back financial loans. So look out for that!
Podcast: Play in new window | Download
Subscribe: Apple Podcasts | Spotify | iHeartRadio | Stitcher | TuneIn | Deezer | RSS | More