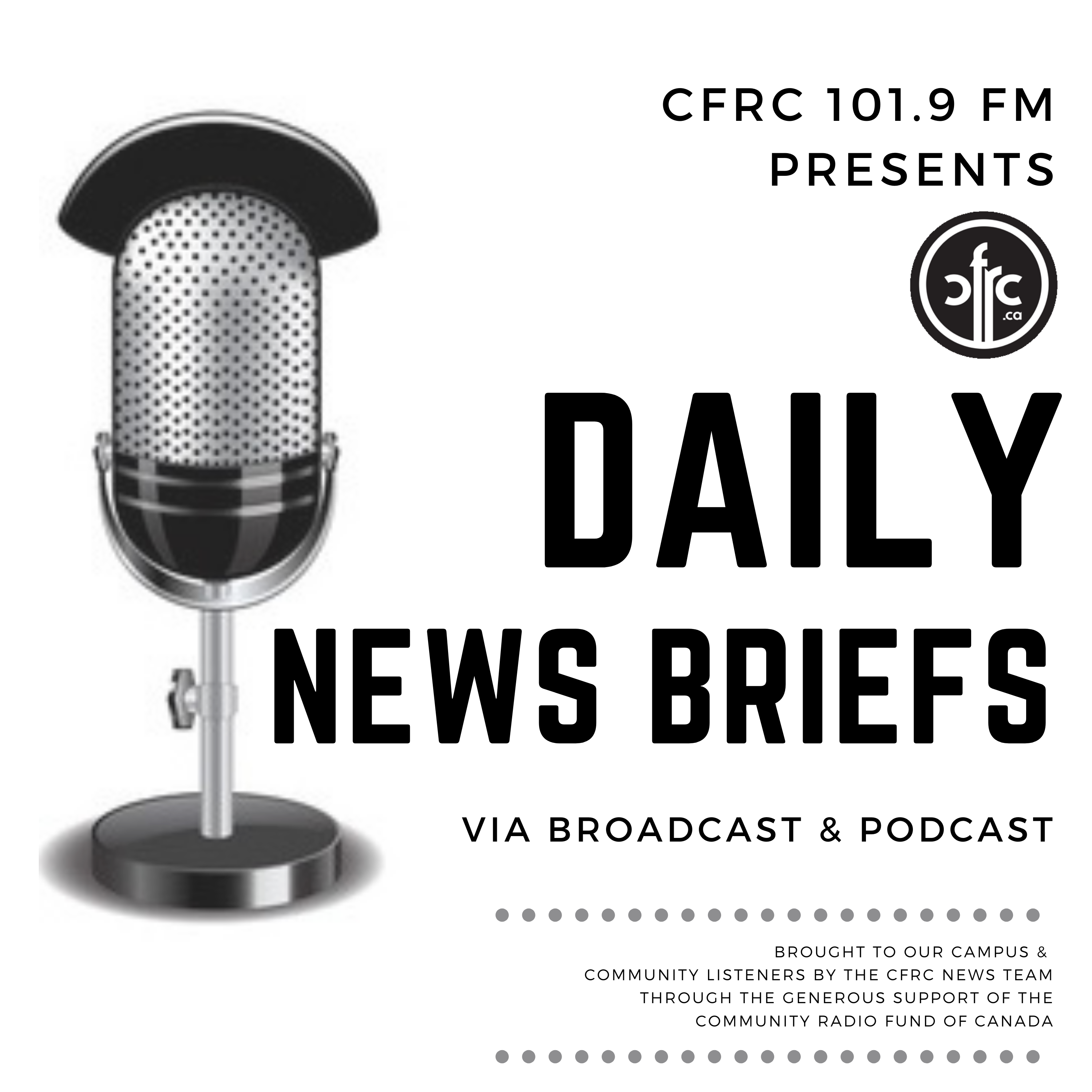 Here's your CFRC Daily News Brief for Wednesday, October 28 2020!
There is one new case of COVID-19 in the region, bringing our active case count to 7. It was confirmed that a man in his 20s has tested positive for the virus, and it is travel related. Remember to stay safe folks, limit non-essential travel, and wear your masks!
There is a planned power outage for tomorrow morning in the Williamsville and Kingscourt areas. Customers in the following areas will experience 2 power outages that will last 15 minutes at 5am and another at 7am.
● Connaught Street
● First Avenue between MacDonnell and Nelson
● Concession Street between MacDonnell and Fergus
● Victoria Street between Concession and Princess
● Nelson Street between Concession and Princess
For those in the area of Princess Street between Victoria and Chatham, you can expect a 2 hour power outage at 5am that will last until 7am. This power outage is necessary to allow workers to install new underground electrical distribution equipment on behalf of your electricity distributor, Kingston Hydro Corporation.
The 15th annual CFRC Funding Drive will be underway starting this Sunday, November 1st! You can donate through our go fund me page and through Queen's university if you would like a tax receipt issued to you. Donors who donate $50 dollars or more through Go Fund Me will qualify for our Weekly Raffle Draws that includes a CFRC tote bag filled with CFRC swag and super swell gifts from local sponsors!
Have a news update to share? Reach out to news@cfrc.ca today!
Podcast: Play in new window | Download
Subscribe: Apple Podcasts | Spotify | iHeartRadio | Stitcher | TuneIn | Deezer | RSS | More