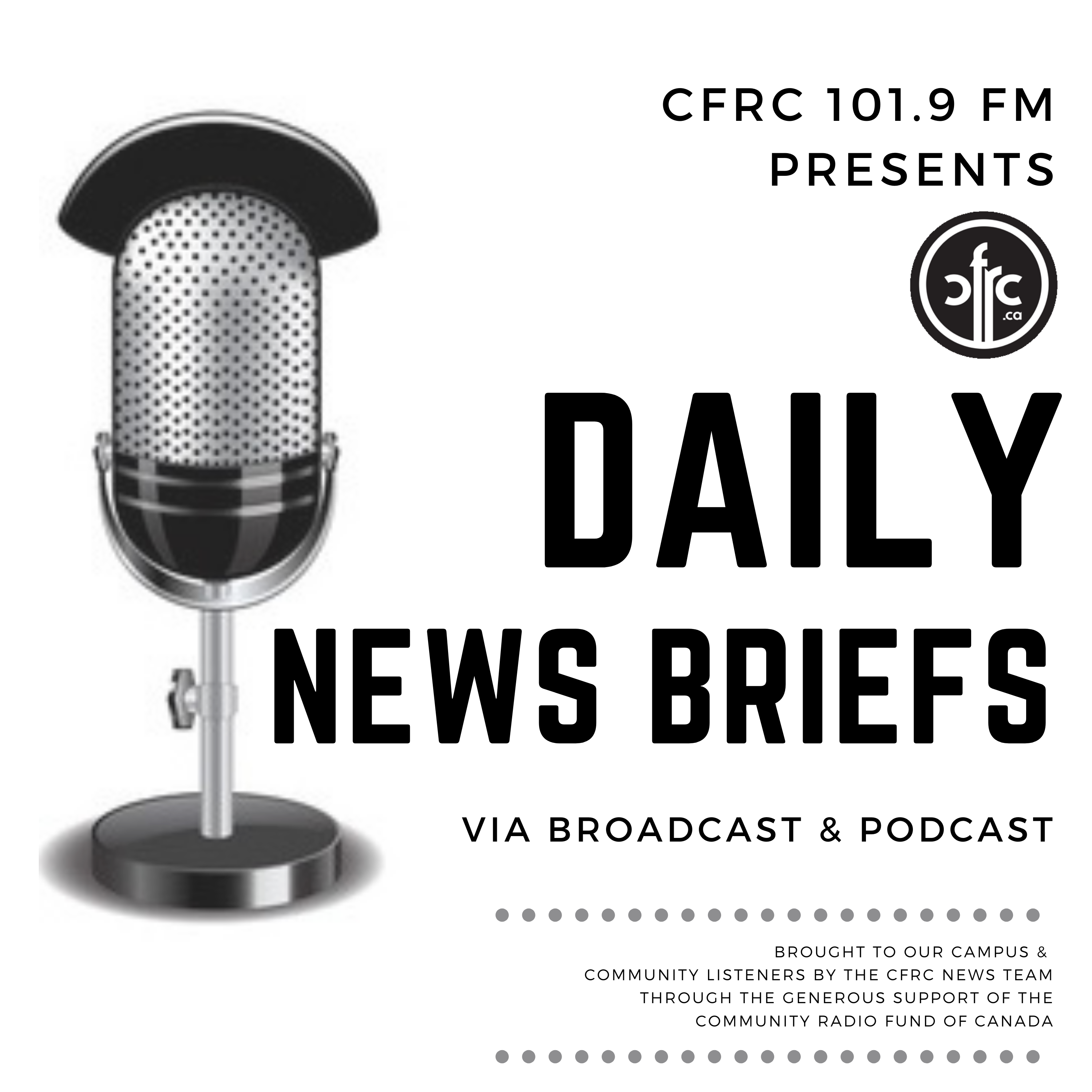 Here's your CFRC Daily News Brief for Monday, November 16 2020!
This is week 3 of CFRC's funding drive! We have amazing prize packs to be won this week if you donate $50 or more through our GoFundMe. This week, you have the chance to win a prize pack with a Brian's Record Option Gift Certificate, a Party Pack gift certificate from Pita Pit with 10 assorted pitas and drinks, which is perfect to feed your 10 person bubble! We also have a Tommy's Kingston Assorted Gift Pack, a Tom Savage Music-autographed CD's from local legend's catalogue, and CFRC Tote with toque, mug, pen, pin, calendar and tshirt while supplies last. Be sure to visit www.cfrc.ca/donatenow to donate through our GoFundMe in which if you donate $50 or more, you will be entered to win. You can also donate directly through Queen's University and be issued a tax receipt.
Tomorrow at 12:15pm the Agnes Etherington Art Centre will be hosting a virtual event; Deep Looking, Featuring Rembrandt and Company. Through a contemplation practice this facilitated experience will allow for relaxation and new insights to arise. Led by Shannon Brown, Program Coordinator. Visit agnes.queensu.ca/participate to register today. A zoom link will follow upon registration for the event.
Podcast: Play in new window | Download
Subscribe: Apple Podcasts | Spotify | iHeartRadio | Stitcher | TuneIn | Deezer | RSS | More