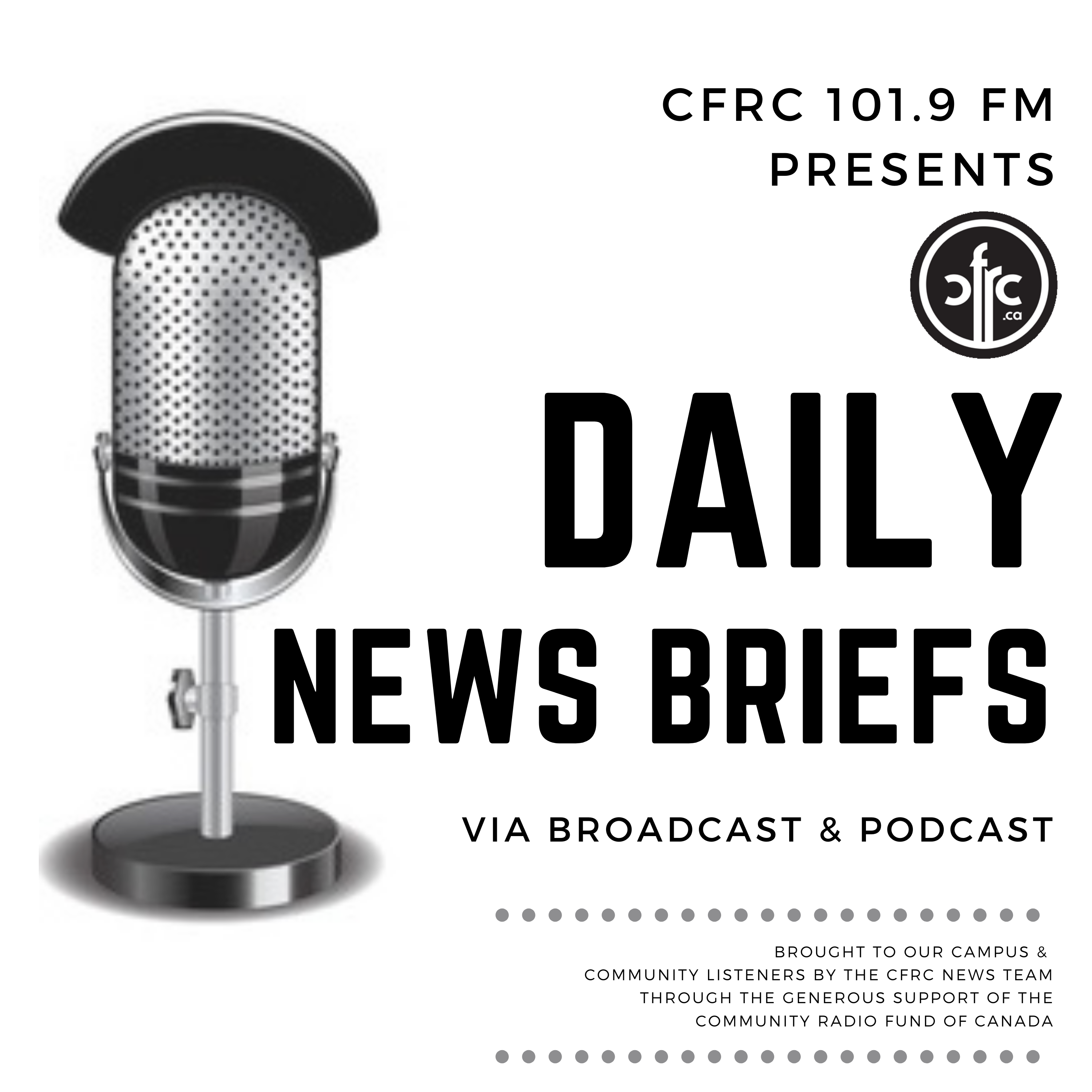 Here's your CFRC Daily news brief for Monday, November 23 2020!
We have 24 active cases of COVID-19 in the KFLA region. A lot of these cases are in restaurant workers who are employed at fast food restaurants such as Mcdonalds, A&W, Tim Hortons locations and gas stations as well. If you are a restaurant owner or employee, please get tested to ensure the safety of your employees, co-workers, and patrons. You can get tested at the Beechgrove Complex if you are symptomatic or at 2 Shoppers Drug mart locations if you are asymptomatic. Queen's university students can get tested at Mitchell Hall on campus. As of today, the KFLA region and the Leeds-Grenville-Lanark regions are moving to the "Yellow" protect level from the previous Green level. This means that more provisions will be put in place to ensure the safety of our residents. You can find more information about what the Yellow status means by visiting cfrc.ca/news .
At the beginning of the pandemic, food banks in Kingston saw a spike in the demand for food hampers and with winter coming up, and a second wave in Ontario, food banks are expecting another increase in the next few months. Consider donating some non-perishables to a local food bank near you today. Some great options include the South Frontenac Community Services Foodbank, the Partners in Mission Food bank in Kingston.
If you have a news update to share, reach out to news@cfrc.ca today!
Podcast: Play in new window | Download
Subscribe: Apple Podcasts | Spotify | iHeartRadio | TuneIn | Deezer | RSS | More