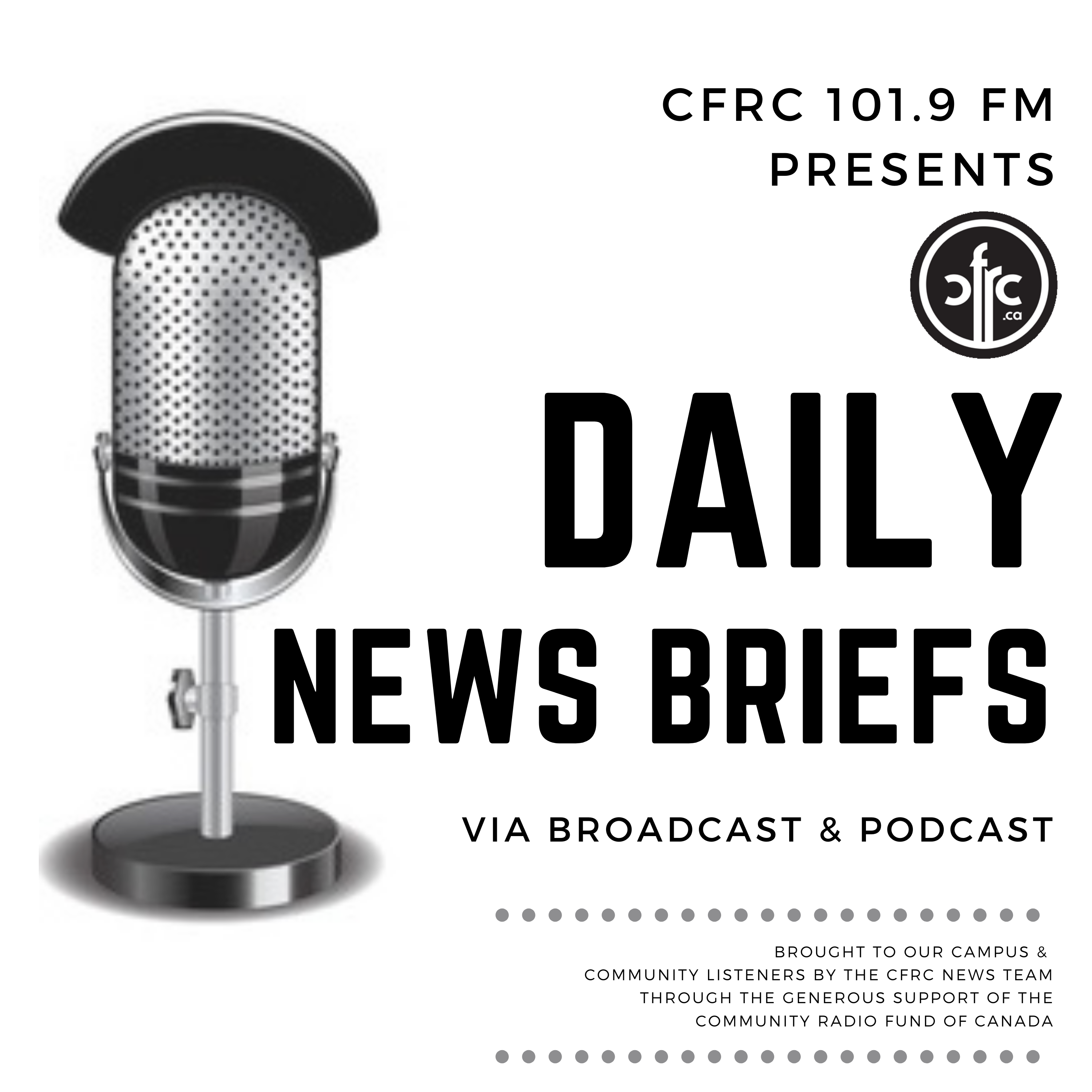 Here's your CFRC Daily News Brief for Thursday, November 5 2020!
In good news, city council voted unanimously to donate $39,000 to Lionhearts, a local Kingston charity, who will use the funds to move their meal program to Stages Nightclub for the next six months, as reported in The Kingstonist. CAO, Lanie Hurdle said that since the beginning of the pandemic, Lionhearts has been providing free meals everyday to those in need. Not only will Lionhearts be providing their service out of Stages nightclub, but will also house Kingston Street mission's nightly drop-in program which offers a warm place out of the cold, refreshments, a social venue, free access to clothing and toiletries, and more. It runs nightly from 8-11:30pm every night from October to April, usually out of St. Andrew's Presbyterian Church, but now from Stages Nightclub.
This evening, at 7:30pm, Grand OnStage is pleased to present contemporary dance artist and choreographer, Christine Friday. Christine is an Anishinaabe kwe from the Temagami First Nation and is a proficient and resilient Indigenous storyteller. The 30-minute free event will feature a performance of Maggie and Me, as well as a talk afterwards, which has just recently been recorded by Christine on her home territory and produced exclusively for the Grand Onstage virtual program. Visit www.kingstongrand.ca/tickets to register for the event today.
Podcast: Play in new window | Download
Subscribe: Apple Podcasts | Spotify | iHeartRadio | Stitcher | TuneIn | Deezer | RSS | More