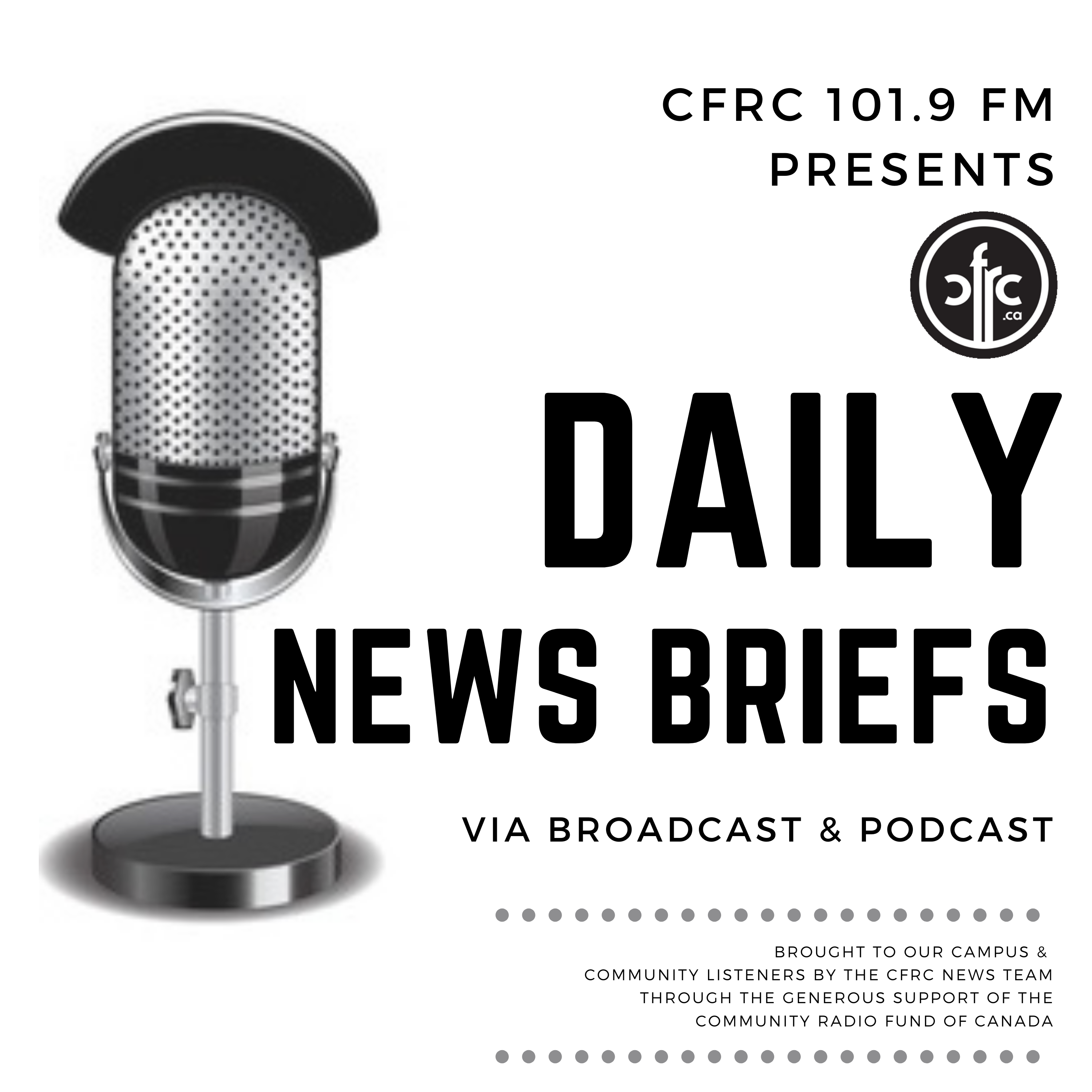 Here's your CFRC Daily news brief for Wednesday, November 25 2020!
For a daily COVID-19 update, as of Monday we are in the yellow-protect level of the province's COVID-19 response framework. Kingston, Frontenac and Lennox-Addington presently have 9 active cases and reporting 2 new cases on Tuesday. Flu vaccines are available in the region. The KFL&A Public Health Authority is recommending to connect with your health care provider if your local pharmacy has a wait-list at this time.
Announced yesterday, charities and non-profit organizations can apply for a grant of up to 25,000 dollars through the community investment fund funded by the City of Kingston and the United Way. The fund supports innovative and collaborative responses to social needs in our community. The application period runs until Jan 22nd 2021. To find out more information check out United Way KFLAs webpage. 
We are also going to see new light installations downtown Kingston to bring some winter cheer this season. This is a partnership between Tourism Kingston and City of Kingston as part of the Love Kingston initiative to support local businesses during the pandemic. The light installations will be completed by next week and run until March of 2021. So you have lots of time to go downtown, support local businesses and take a photo with the lights. 
A new TVO documentary series, Striking Balance is calling attention to development pressures threatening the Kingston area's Frontenac Arch and highlighting measures by the biosphere reserve to protect the ecological importance of this forest ecosystem. To find out more, the episode is being aired on Saturday, November 28th at 8pm or watch online at tvo.org. 
Have a news update to share? Reach out to news@cfrc.ca today!
Podcast: Play in new window | Download
Subscribe: Apple Podcasts | Spotify | iHeartRadio | Stitcher | TuneIn | Deezer | RSS | More