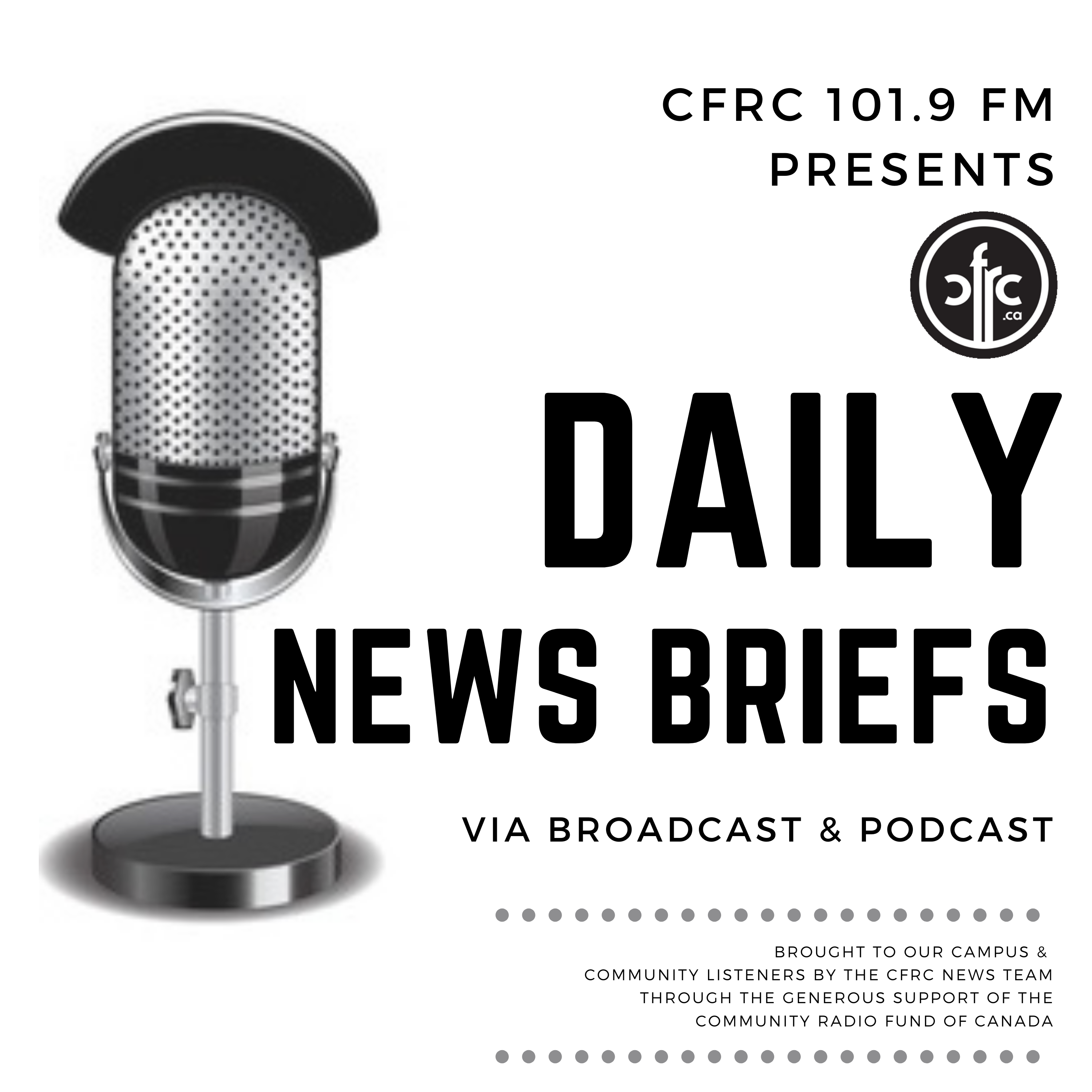 Here's your CFRC Daily news brief for Friday, December 18 2020!
There are currently 104 active cases of COVID-19 in the KFL and A region. A large increase from last week. As the cases continue to rise, please keep up with the health and safety measures put forth by the government. If you have symptoms or have been in contact with someone who has tested positive, get tested at locations throughout the region or if you are a Queen's student, Mitchell Hall is still running tests.
With the rising cases in Kingston and the Queen's community, Queens will be implementing additional public health and safety measures. In the Athletics and Recreation Centre there will be reduced capacity in all spaces including the pool and masks must be worn during activities. Study spaces such as Mackintosh-Corry hall are reduced to only ten people. Additionally food services such as the common ground will also be reduced to ten per room and a limit of four people per table. Dining halls are
advising students to take out their meals rather than eat in the hall.
If you're looking for a fun socially distanced activity, Springer Market Square rink is open! There will be around 20 skaters on the rink at one time so that leaves plenty of room to distance. What a great way to have some outdoor fun during this unique holiday
season!
Have a news update to share? Reach out to news@cfrc.ca today!
Podcast: Play in new window | Download
Subscribe: Apple Podcasts | Spotify | iHeartRadio | Stitcher | TuneIn | Deezer | RSS | More