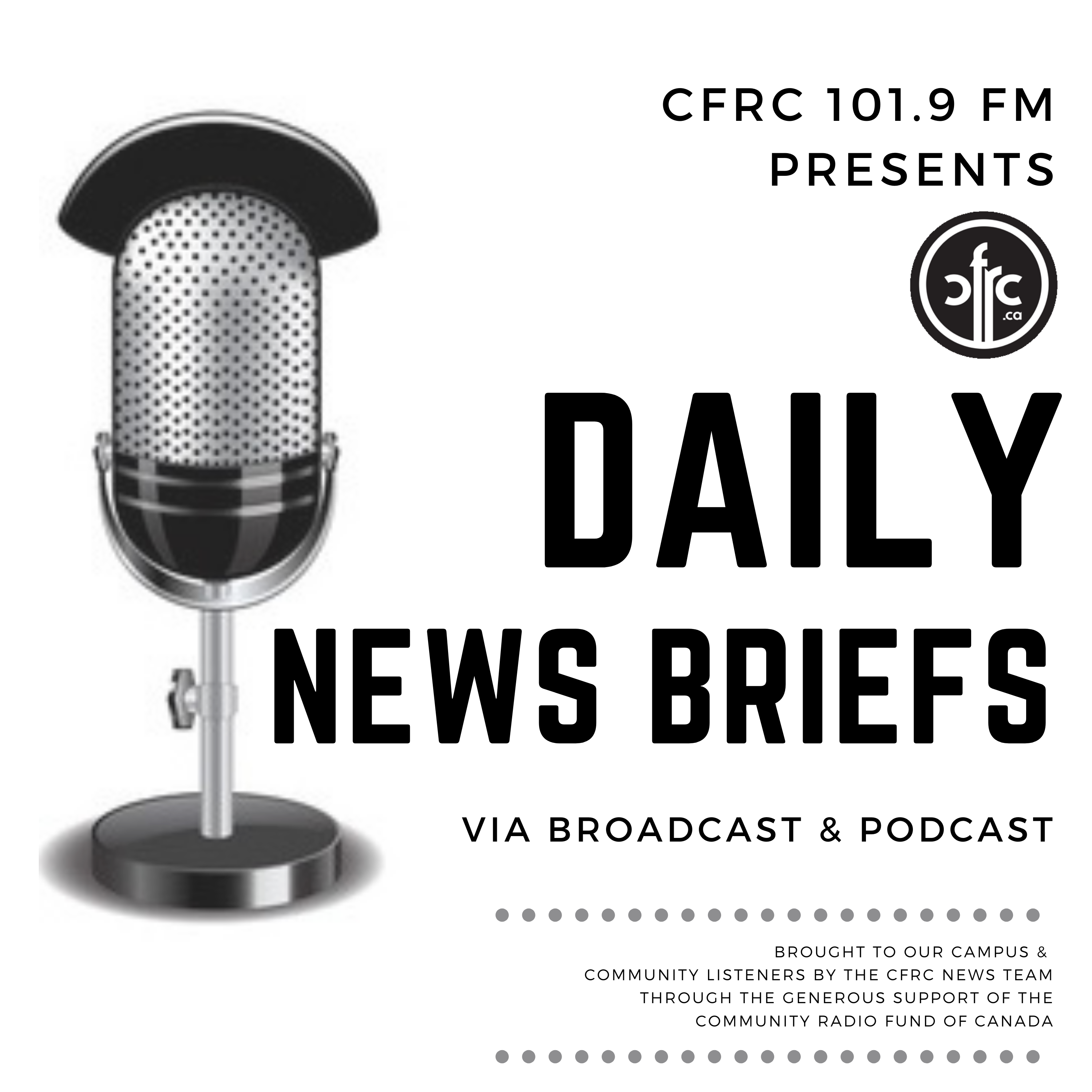 Here's your CFRC Daily News Brief for Monday, December 21st 2020!
The sharp rise in COVID-19 cases over the past two weeks has brought the active coronavirus case
count to 101 individuals that have tested positive. As a result, The Kingston, Frontenac, Lennox and Addington region has officially moved into the orange zone under Ontario's COVID-19 framework as of today. This means that last call for
liquor is now 9PM, and only four people will be allowed to be seated together at a restaurant or a bar. Kingston is planning to stay in the orange zone for the next 28 days.
There was a major covid outbreak in the medium security prison Joyceville Institution last Thursday. There were 80 inmates that tested positive. Correctional Service Canada says all employees and inmates have been given medical masks and face shields.
Dr.Kieran Moore suggests that the number of active cases in the area are expected to drop as Queen's University students head home for the holidays.
Police say the two teenage boys that went missing on December 14th have been located.
With the holidays just around the corner, let's make sure we celebrate safely to limit the spread of COVID-19. If you can host a virtual event and celebrate with just immediate family, that unfortunately, might be the best idea this holiday season.
Have a news update to share? Reach out to news@cfrc.ca today!
Podcast: Play in new window | Download
Subscribe: Apple Podcasts | Spotify | iHeartRadio | Stitcher | TuneIn | Deezer | RSS | More