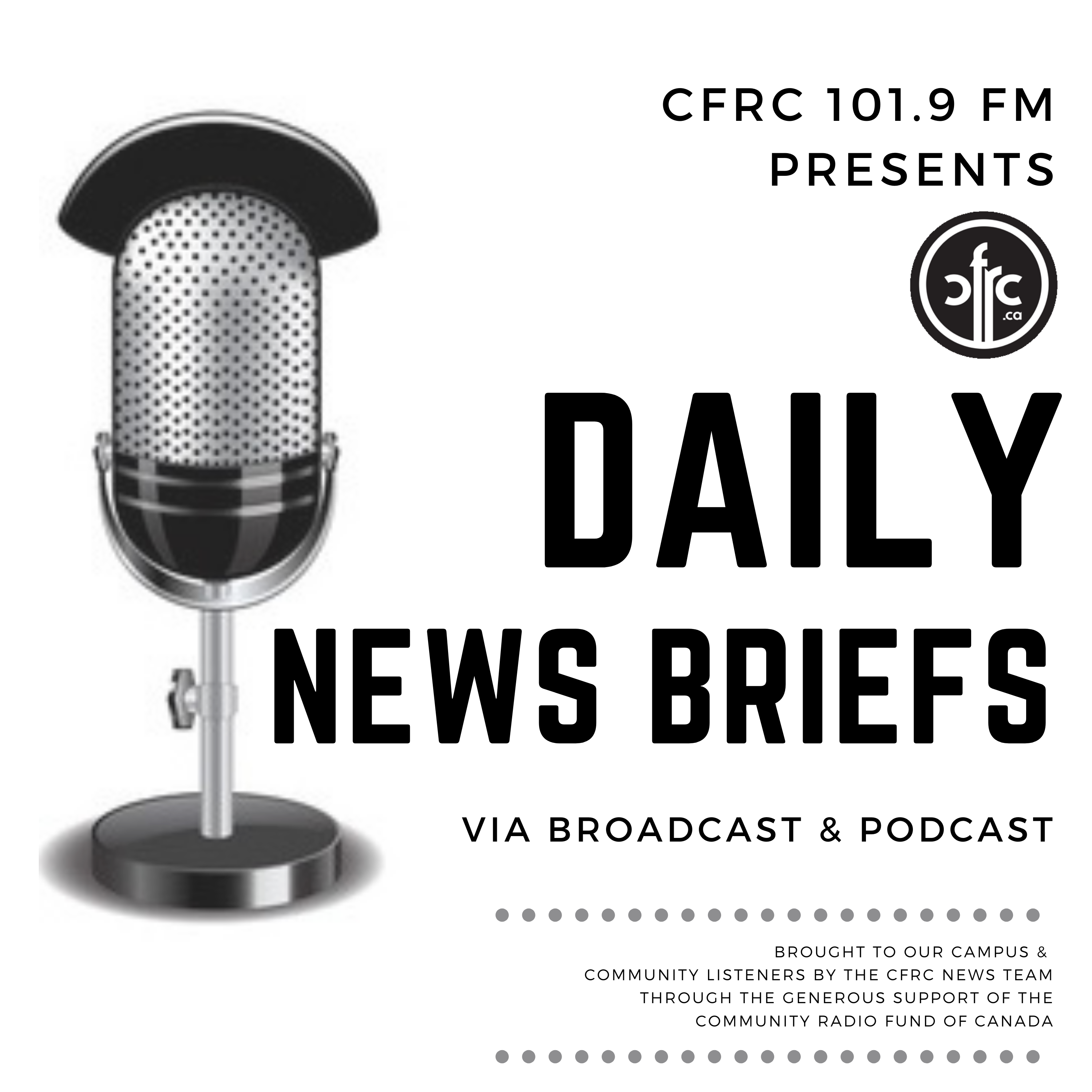 Here's your CFRC daily news brief for Thursday, December 10 2020!
We now have 67 active cases of COVID-19 in the KFL&A region. This is the highest case number we have reached. Several cases are linked to the Third day worship centre, as well as some parties that took place in the University District on Dec 4 and Dec 5. If you experience symptoms, please visit the Beechgrove complex to get tested, or students can go to Mitchell Hall on Queen's university campus to get tested. Isolate immediately, and stay safe out there folks.
Despite the rise in COVID numbers, the City of Kingston has opened the skating rink at Springer Market Square as of yesterday. Only 25 skaters will be allowed on the ice at a time, on a first-come first-serve basis. The rink is open 7 days a week, weather permitting, from 7am to 10pm. Please ensure you physically distance if you choose to participate in this fun winter activity, and wear a mask as recommended. 
As released in a statement from the Canadian Forces Base, there will be the destruction of unexploded ordinance on December 10th, 2020 at CFB Kingston around 1:00 p.m. The public should be advised that they may hear several loud noises during this time.
Podcast: Play in new window | Download
Subscribe: Apple Podcasts | Spotify | iHeartRadio | TuneIn | Deezer | RSS | More