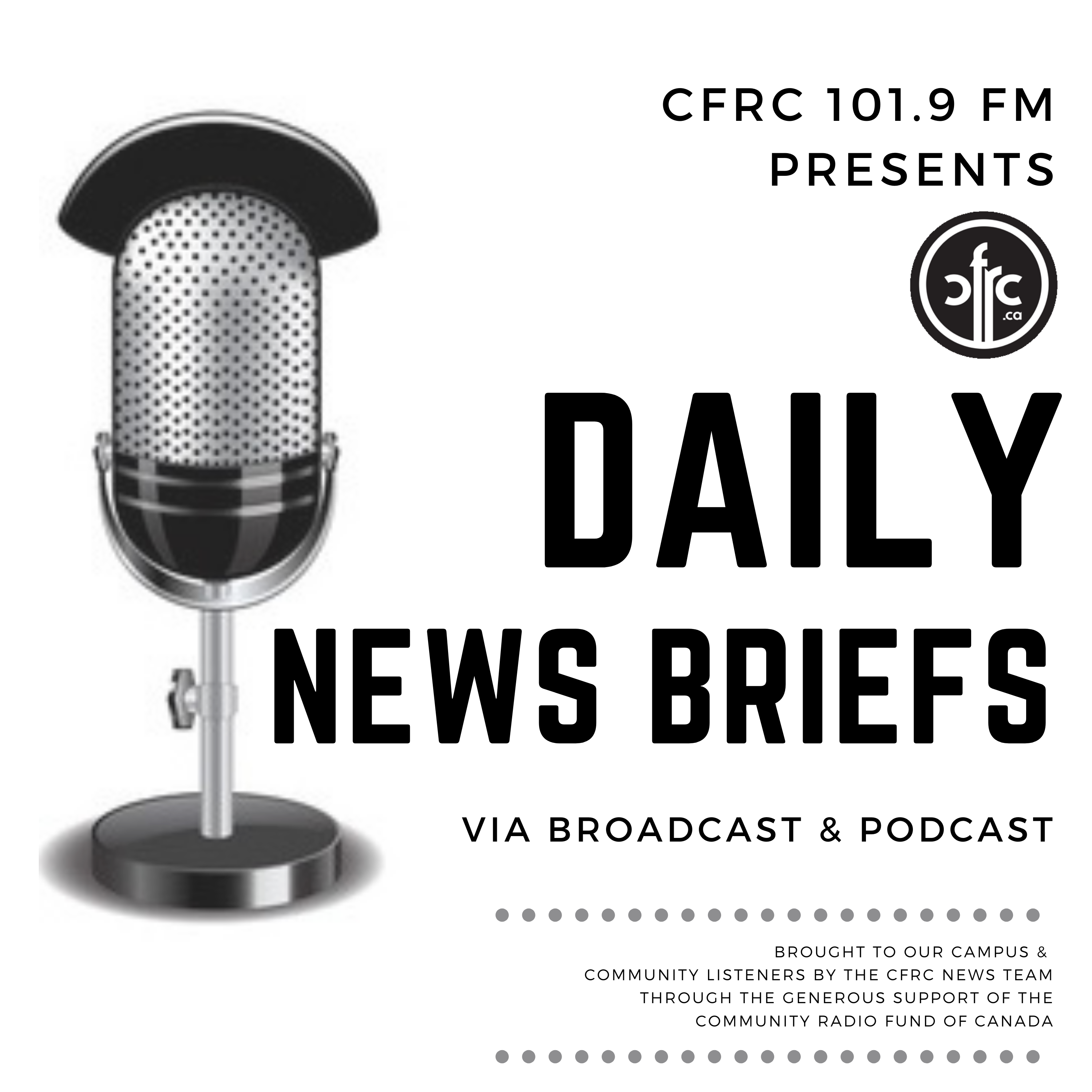 Here's your CFRC Daily news brief for Thursday, December 17 2020!
The monthly Elm Coffeehouse is on tonight from 7-9. With a feature performance by The Ropes! If you'd like to check out this virtual event go signup on their website at skeletonparkarts.ca
In the KFLA area, there are 115 active COVID cases, 323 cases resolved and a total of 438 cases. Wait times are over an hour and the centre is open from 9 am to 4 pm for anyone considering getting tested.
Have a news update to share? Reach out to news@cfrc.ca today!
Podcast: Play in new window | Download
Subscribe: Apple Podcasts | Spotify | iHeartRadio | Stitcher | TuneIn | Deezer | RSS | More