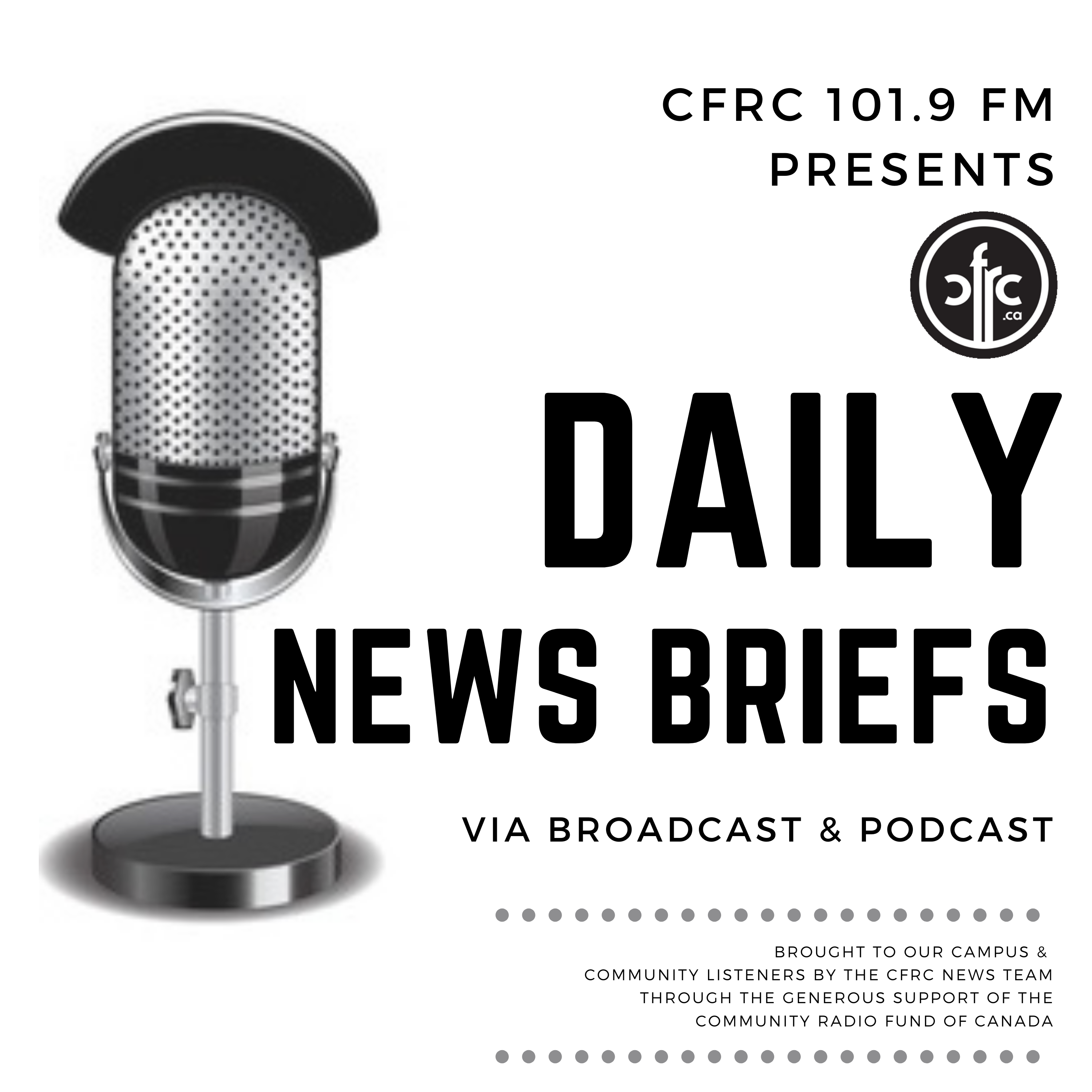 Here's your CFRC Daily News Brief for Thursday, December 24 2020!
Modern Fuel Exhibition from 12-5 today. In the Main Gallery: "A Vast Metabolism" by Noah Scheinman. In the State of Flux Gallery: "100WOMEN100YEARS ACHIVE" by Liz Rae Dalton and Kathy Piercy. In the Window Space: "Reflections", Modern Fuel's annual juried exhibition featuring Natasha Jabre, Taylor Kennedy, Michèle LaRose, Mathew Nagendran and Paula Whyle. You can find more information about this event on their website at: modernfuel.org/exhibitions. 
In the KFLA area, there are 72 active COVID cases, 433 cases resolved and a total of 505 cases. Wait times are over an hour and the centre is open from 9 am to 4 pm for anyone considering getting tested.
Have a news update to share? Reach out to news@cfrc.ca today!
Podcast: Play in new window | Download
Subscribe: Apple Podcasts | Spotify | iHeartRadio | Stitcher | TuneIn | Deezer | RSS | More