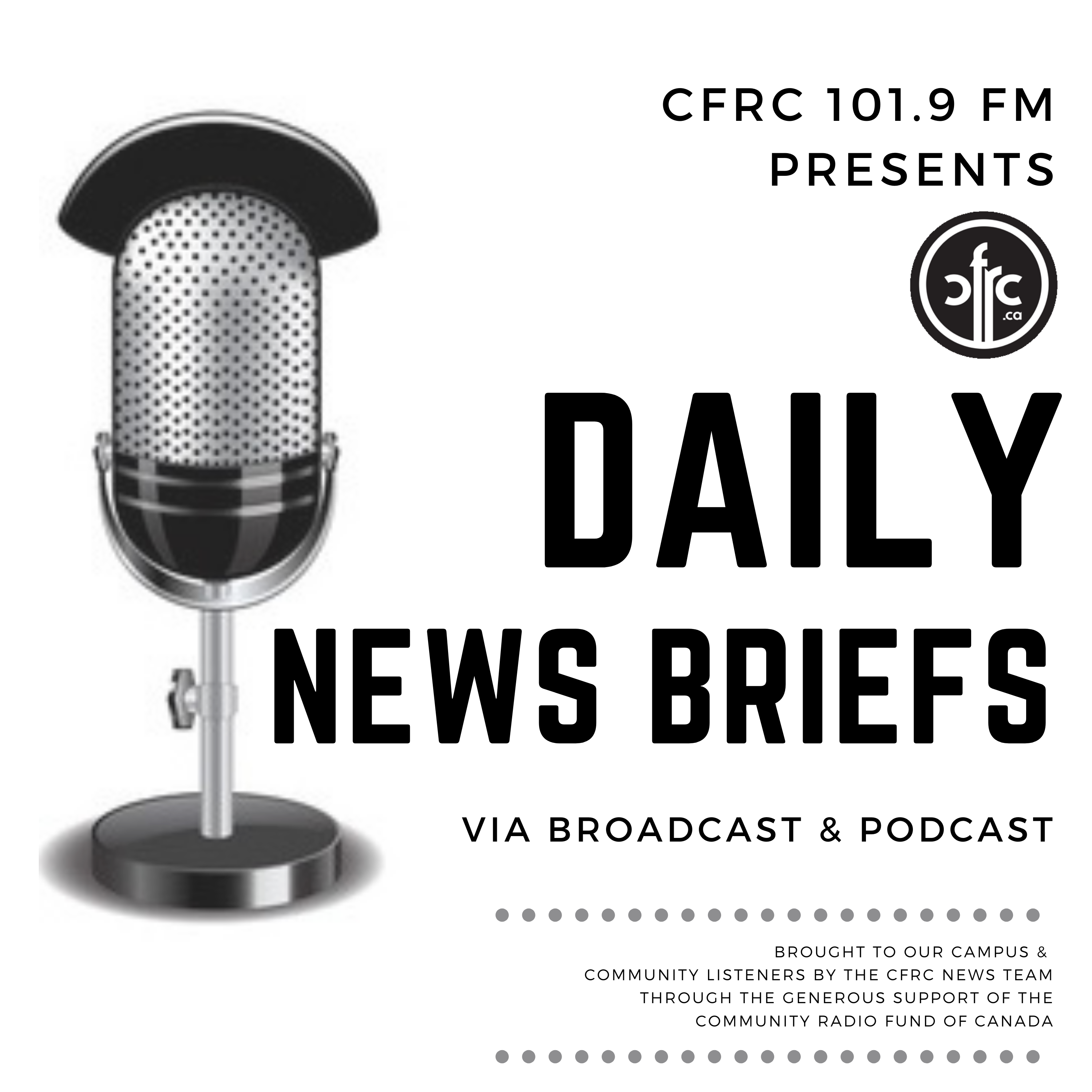 Here's your CFRC Daily News Brief for Tuesday, December 1 2020!
KFL&A Public Health is reporting one new COVID-19 case today. Our resolved number is one, leaving our told number of active cases are 25 people.
In similar news, KFL&A Public Health has addressed how one COVID-19 case infected up to 20 people this week. The Kingston Frontenac Lennox & Addington (KFL&A) Public Health Unit has released a video detailing how a single case of COVID-19 was transmitted to up to 20 local individuals over the past week. The case of COVID-19 was originally contracted when an individual had to travel to Toronto for work, Dr. Moore said, noting that he has changed a few details in the transmission description to protect the identities of those involved. Kingston Health Sciences Centre confirmed on Thursday, Nov. 26, 2020, that two employees at Kingston General Hospital had tested positive for COVID-19.Dr. Moore noted that this is just one example of several investigations underway by Public Health this week. The key lessons he said, are to be careful when travelling outside the region, to minimize the number of contacts and to go for testing if symptoms arise. Dr. Moore noted that anyone accepting visitors into their home from the Greater Toronto Area (GTA) should feel free to screen them for COVID-19 symptoms. The latest information on signs and symptoms of COVID-19 can be found at COVID-19.ontario.ca.
That's your daily news brief.  Have a news update you would like to share?  Reach out to news@cfrc.ca.  I'm Jessica Somersall. Have a great rest of your day folks, and enjoy this morning's Indie Wake Up Call coming up next right here on CFRC 101. 9 FM.
Podcast: Play in new window | Download
Subscribe: Apple Podcasts | Spotify | iHeartRadio | Stitcher | TuneIn | Deezer | RSS | More