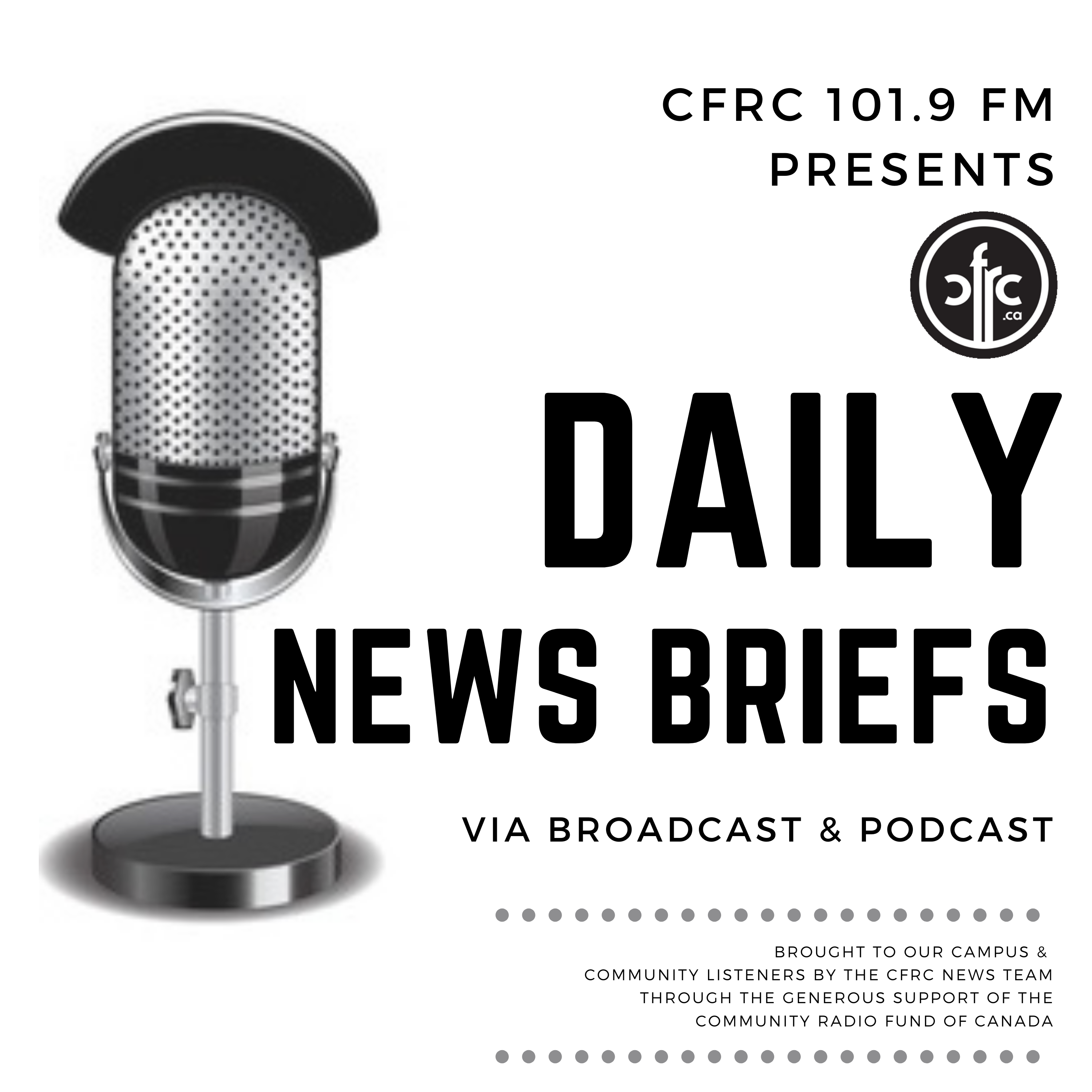 Good morning folks, you're listening to the daily news brief on CFRC 101.9FM. It is Tuesday, December 15, 2020, it is 8 am, so I hope you all have your morning coffee on hand, because I know I do. Today we have a high of negative six and a low of negative 14. It will be sunny but nippy, so make sure you bundle up today.
KFLA Public Health is reporting 7  new COVID-19 cases in Kingston today, our recovered cases are 11, which brings our total number of active cases to remain at  89.
Kingston band The Gertrudes release their new single on December 11, 2020, and are simultaneously making a big difference in their local community, by donating proceeds to street health. Greg Tilson, co-composer for The Gertrudes said in a media release that the new single is "…is an attempt to express and reflect on some of the anxiety and a profound sense of isolation so many people are experiencing at this time…"All proceeds from "Emergency To Emergency" will be donated to Street Health Centre. Wendy Vuyk, Director,  Community Health, KCHC stated "the COVID-19 pandemic has highlighted some gaps in our social safety net and infrastructure, and  as we move into the colder weather, our most vulnerable populations remain at risk."  To learn more check out the band website: thegertrudes.bandcamp.com
That's your daily news brief.  Have a news update you would like to share?  Reach out to news@cfrc.ca.  I'm Jessica Somersall. Have a great rest of your day folks, and enjoy this morning's Indie Wake Up Call coming up next right here on CFRC 101. 9 FM.
Podcast: Play in new window | Download
Subscribe: Apple Podcasts | Spotify | iHeartRadio | TuneIn | Deezer | RSS | More