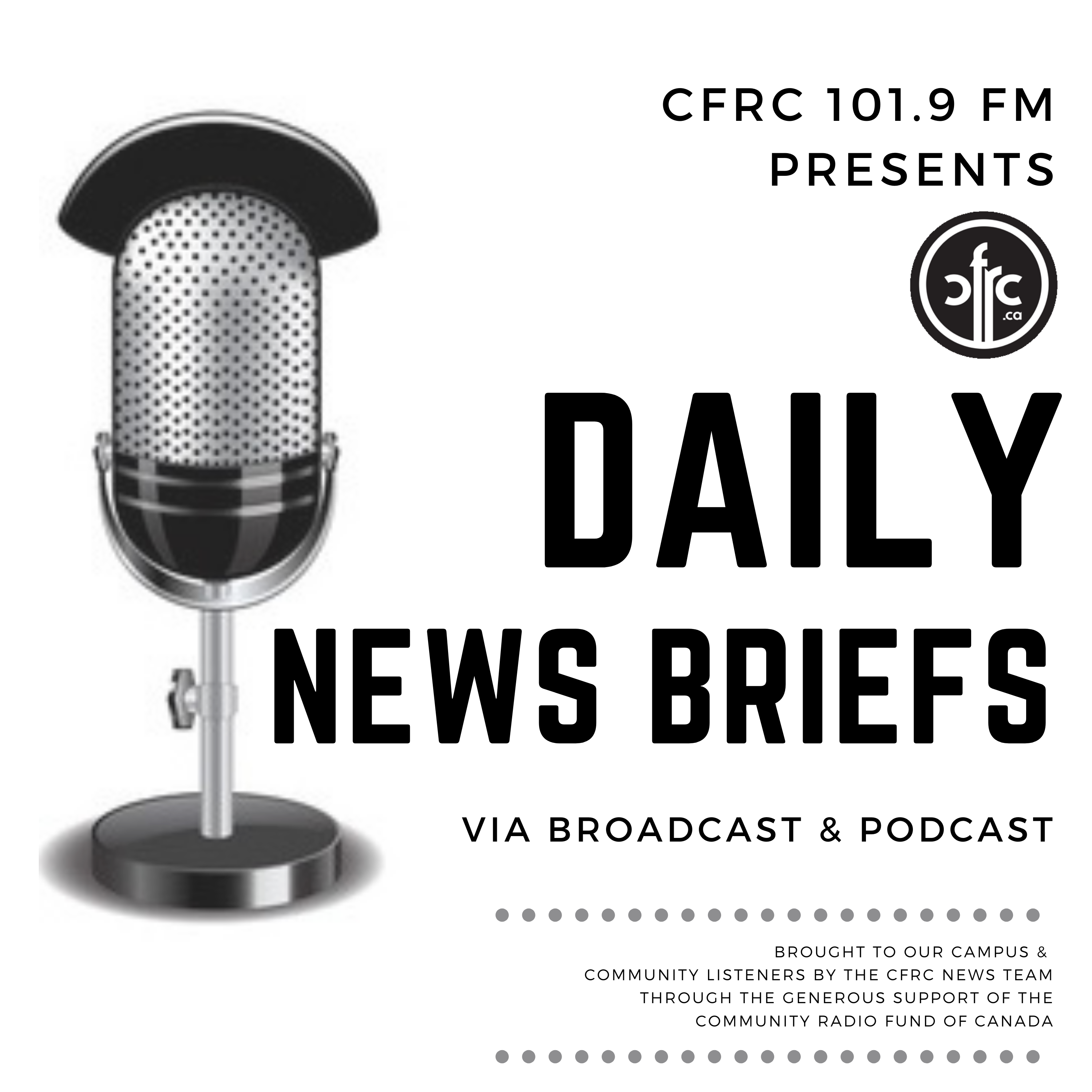 Good morning folks, you're listening to the daily news brief on CFRC 101.9FM. It is Tuesday, December 22th, 2020, it is 8 am.  3 more days till Christmas, Hope you on Santa's nice list because I know I'm not. Today we have a high of  2 and a low of negative 7.
KFL A is reporting 6 new covid-19 cases today, our resolved number is 21, leaving our told number of active cases to be 86. Kingston is in stage Orange which means we are supposed to take restrictive immediate measures, with a weekly incidence rate of 25 to 39.9 cases per 100,000. 
The additional measures include limited hours of operations for certain settings, limits on the hours for sale at food and drink establishments, limits on the number of individuals permitted in certain settings and required screening of patrons to establishments. With the change to orange-restrict level in KFL&A, it is even more important that we consider how to make the holiday season and celebrations safe, everyone must take steps to protect themselves and loved ones from getting and spreading COVID-19.
For more information on safe celebrations or to learn more about COVID-19, how you can protect yourself and what to do if you suspect you may be at risk, visit www.Kflaph.ca/Coronavirus.
That's your daily news brief.  Have a news update you would like to share?  Reach out to news@cfrc.ca.  I'm Jessica Somersall. Have a great rest of your day folks, and enjoy this morning's Indie Wake Up Call coming up next right here on CFRC 101. 9 FM.
Podcast: Play in new window | Download
Subscribe: Apple Podcasts | Spotify | iHeartRadio | TuneIn | Deezer | RSS | More