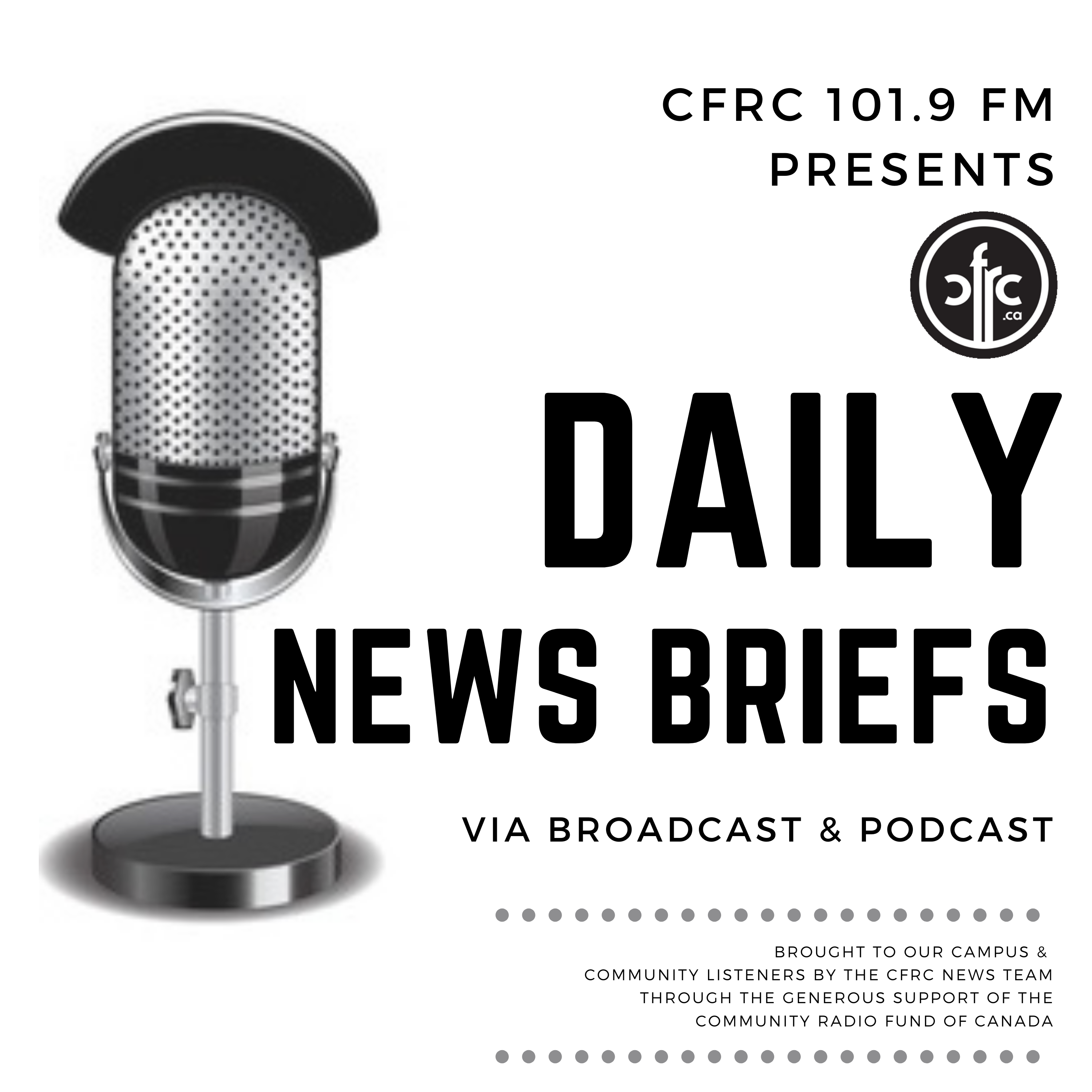 Here's your CFRC Daily News Brief for Wednesday, December 23 2020!
COVID-19 update; yesterday in the KFLA public health region we had 6 new cases and 12 recoveries. That leaves us at 80 active cases. Of course we are heading into a lockdown starting on boxing day and lasting until Jan 23rd.
Yesterday, the City of Kingston released an update on services that will remain open during the lockdown. You can find complete information about what's open and closed on their webpage. City ofkingston.ca/resident/covid19. I will share that outdoor amenities are remaining open as long as physical distancing is able to be maintained. This included skating
rinks and playgrounds, parks and trails.
As businesses and organizations begin to adapt to lockdown criteria, the Kingston Frontenac Public Library has immediately returned to curbside-pick up at all sixteen of their branches. The library staff will alert you when your order is ready. This means happy reading for all of us, a really important service during this winter season lock down and the library does your
quarantine your books in advance which is really nice. You can find out more information on their webpage kfpl.ca. On the subject of reading, Earlier this week, CBC released a list of the best Canadian books of 2020. Check it out if you need inspiration!
Podcast: Play in new window | Download
Subscribe: Apple Podcasts | Spotify | iHeartRadio | Stitcher | TuneIn | Deezer | RSS | More