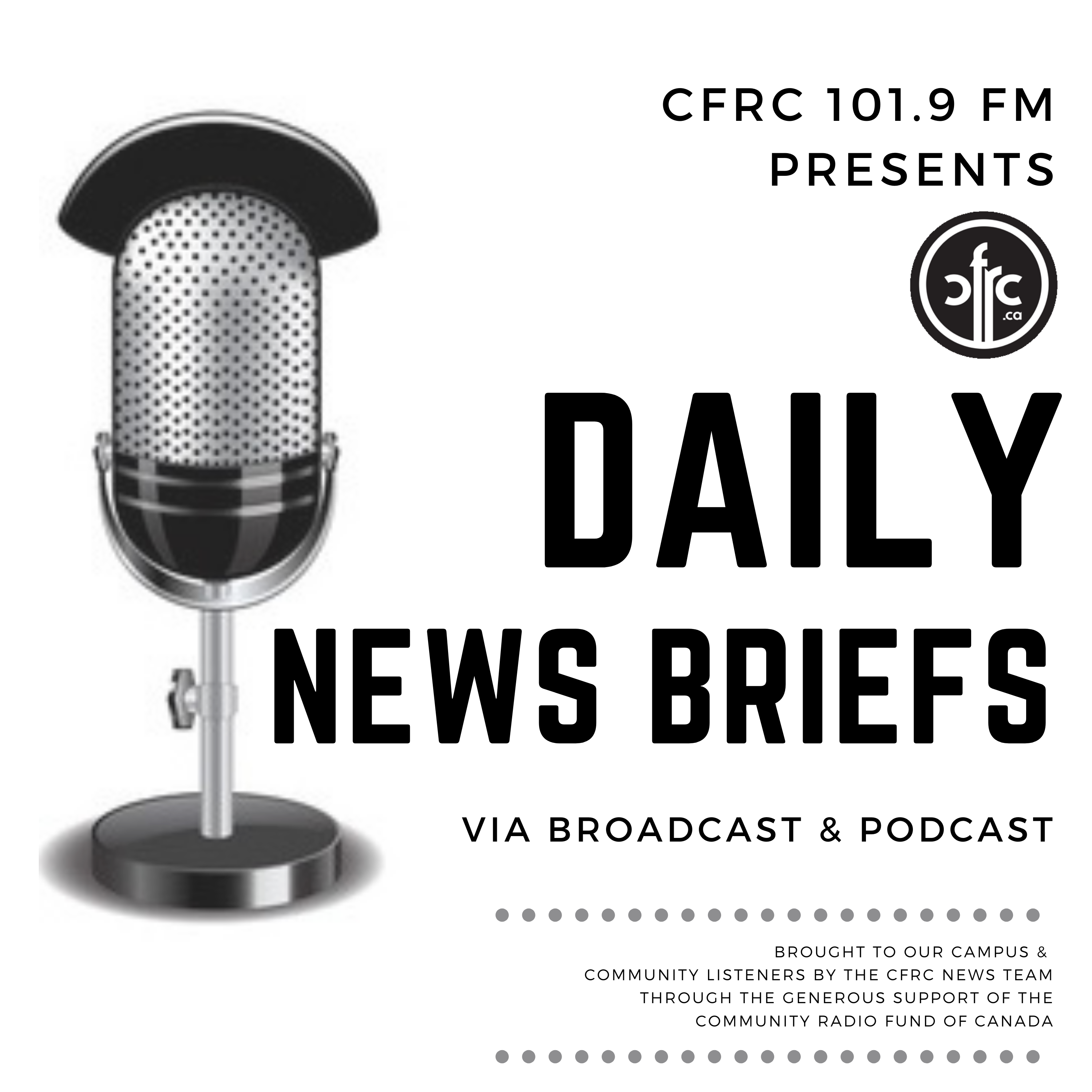 Here's your CFRC Daily News Brief for Wednesday, December 9 2020!
A COVID-19 update; we have 53 active cases in the Kingston, Frontenac and Lennox and Addington health region and had 5 new cases yesterday on Tuesday.  With this surge in cases, our medical officer of Health, Dr. Moore is urging residents to keep following  public health recommendations in order to keep our community healthy.  
There are changes proposed to conservation authorities across Ontario. The City of Kingston joined other cities in opposing these changes to the Conservation Authority Act which is actually included in Bill 229 a COVID-19 recovery bill. The Bill passed yesterday at Queen's park.
This bill has the potential to change the ability of conservation authorities to directly provide input on development projects that impact environmentally sensitive lands such as our wetlands and forests, removes the ability of conservation authorities to appeal municipal planning decisions that have potential impacts and allows the minister of the environment to overrule conservation authority decisions.
In a quote from Former Mayor of Toronto David Crombie who recently resigned as chair of the Greenbelt Council over this bill has said that Bill 229 " will cut the heart out of watershed planning."
Podcast: Play in new window | Download
Subscribe: Apple Podcasts | Spotify | iHeartRadio | Stitcher | TuneIn | Deezer | RSS | More