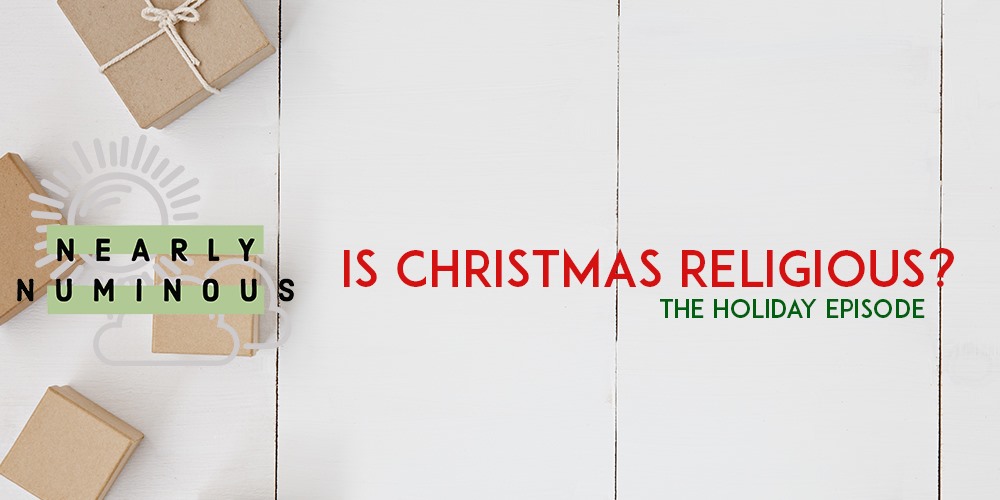 This week, the hosts gather around eggnog lattes and hallmark movies (and some other classics) and chat about all things festive, Christmas, and holiday-esque. After getting nostalgic about their own traditions, they question; is Christmas a religion of its own? Is it only a Christian holiday? Or is it completely areligious? Listen in to find out the verdict!
Disclaimer – we may be on the edge of "mythbusting" when it comes to some favourites like Santa Claus. If you don't want your little one to hear that, then wait until they're sound asleep on Christmas Eve to listen to this episode 😉
Want to give us a Christmas gift? Subscribe to our podcast! We appreciate all the support our listeners have given us this year and can't wait to dive into more awesome content for you in January.
Find us on Twitter, Facebook and Instagram by searching @NearlyNuminous. You can also find transcripts for all our past episodes on our website – nearlynuminous.ca. Don't forget to subscribe for new episodes every Monday!
Podcast: Play in new window | Download
Subscribe: Apple Podcasts | Spotify | iHeartRadio | Deezer | RSS | More