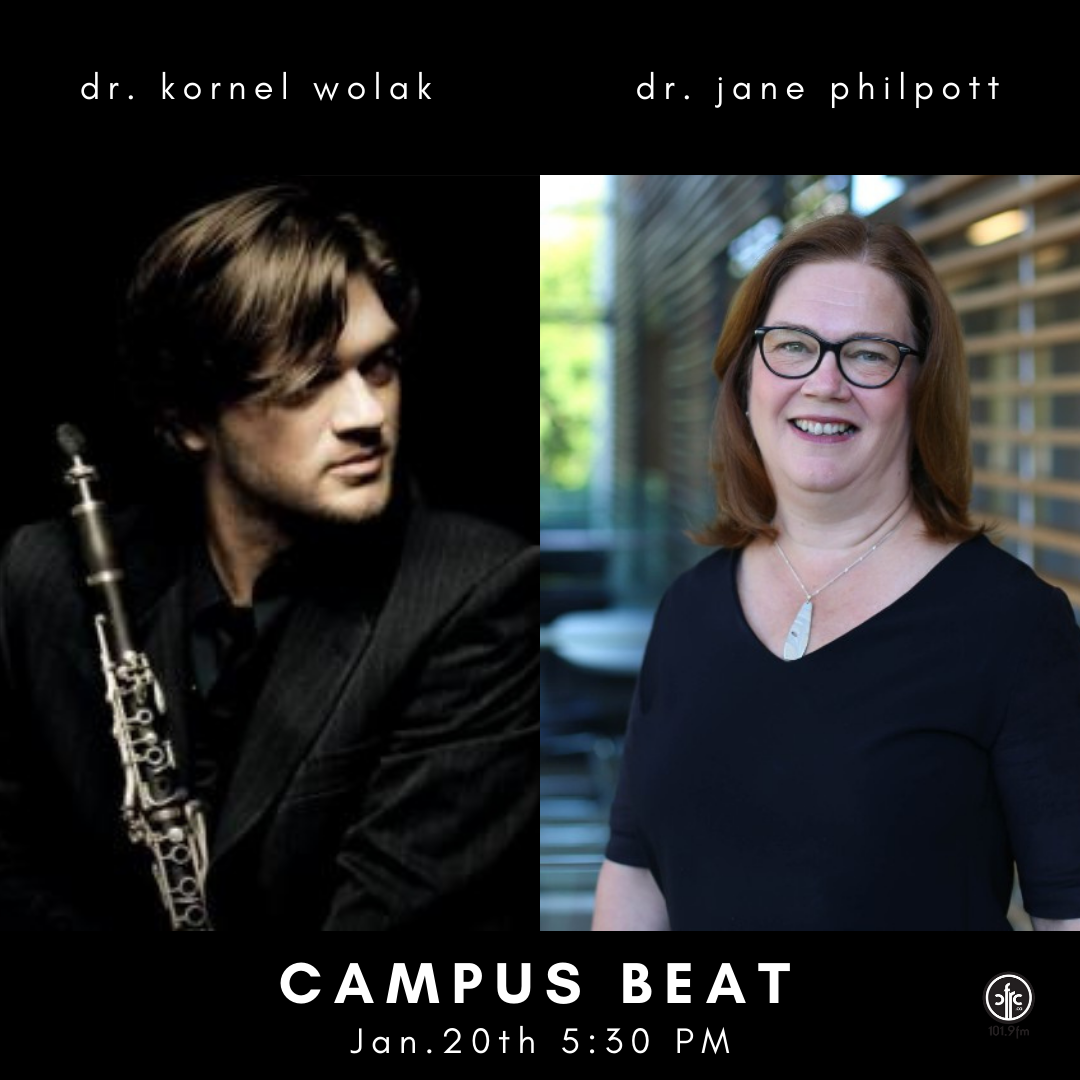 In this episode, we have two great conversations.  First we welcome Dr. Jane Philpott, Dean of the Faculty of Health Sciences and Director of the School of Medicine at Queen's University and former Minister of Health and Minister of Indigenous Services for the Government of Canada.  Dr. Philpott chats with us about the upcoming Bell Let's Talk: Mental Health in Diverse Communities virtual event that she is moderating on Friday January 22nd at noon.  We learn about the roundtable speakers, some of the challenges diverse communities face and the impact on mental well-being that they will discuss and we even get a few great tips from Dr. Philpott herself on staying well in isolation.
In the second portion of our program, we feature a conversation with Dr. Kornel Wolak, Concert Clarinetist and Assistant Professor of Clarinet at the Dan School of Drama and Music at Queen's University.  Dr. Wolak chats with us about the innovative new online Music Mentorship Program geared towards high school students with artistic inclinations that he and his colleague Michael Bridge have launched in collaboration with the Dan School, The Isabel Bader Centre for the Performing Arts, and the Faculty of Arts and Science.  Dr. Wolak elaborates on what the program has to offer youth thinking about careers in music with guidance from industry professionals.
Following our chat in the broadcast version aired January 20th 2021 on CFRC 101. 9 FM, we also featureda lovely song performed by Kornel Wolak and Chris Donnelly from their collaborative album Common Ground (Alma Records, 2013)  The song is called Tico Tico No Fuba written by the Brazilian composer, Zequinha De Abreu.
Podcast: Play in new window | Download
Subscribe: Amazon Music | Podchaser | RSS | More