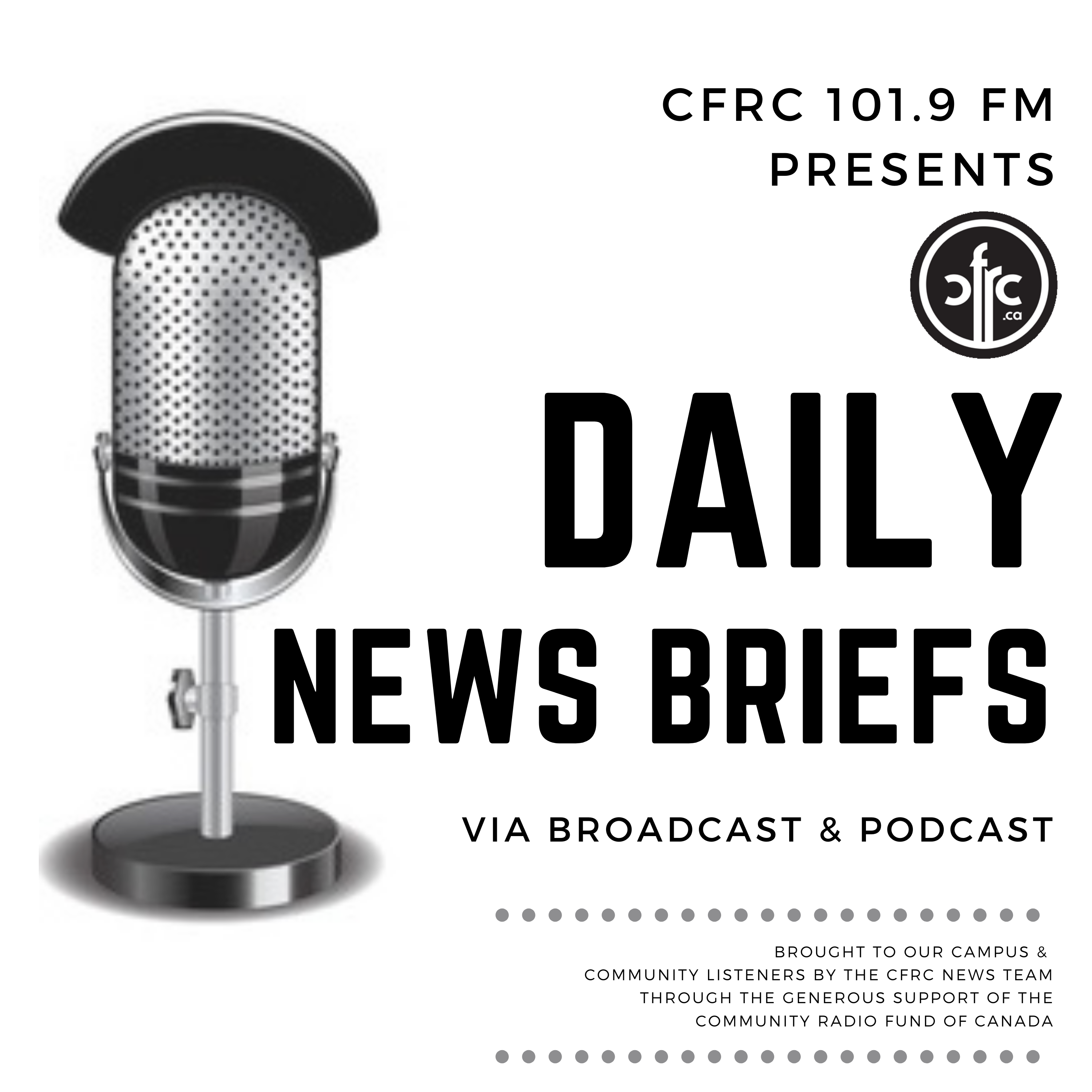 Good morning folks, you're listening to the daily news brief on CFRC 101.9FM. It is Tuesday, January 19th, 2021, it is 8 am. Hope you have your morning coffee on hand because I know I do. Today we have a high of negative 1 and a low of negative 8, with snow showers.
KFL A is reporting 0  new covid-19 cases today, our resolved number of cases is 2, leaving our told number of active cases to be 19. Currently, we have 1 person in the ICU and unfortunately, 1 death, are condolences go out to the family. 
Today,  Tuesday, Jan 19th, 2021 there will be a city council meeting, the council will vote on a measure designed to provide some temporary property tax relief for small business owners. If approved as recommended, the property tax pre-authorized payment program will be extended to allow for the deferral of up to two installments to November and December 2021. Additionally, a by-law will be presented to Council to provide for the levying and collecting of 2021 interim property taxes, including the following provisions:
the 2021 interim tax bill be no greater than 50% of the 2020 taxes levied;

the rates are as specified in Schedule A to the by-law attached hereto; 

the due date for interim taxes be March 31, 2021;

various payment options are provided;

late payment charges are added to taxes that are in default;

the property tax pre-authorized payment program be extended to allow for the deferral 

of up to two installments;
the implementation of an application based COVID-19 Hardship Deferral Program -2021 Interim Property Tax Billing for small business property owners.
The interim tax levy by-law is required to provide funds to assist in financing daily operating requirements until the final tax rates are set and the final tax bills are issued later in 2021.
That's your daily news brief.  Have a news update you would like to share?  Reach out to news@cfrc.ca.  I'm Jessica Somersall. Have a great rest of your day folks, and enjoy this morning's Indie Wake Up Call coming up next right here on CFRC 101. 9 FM.
Podcast: Play in new window | Download