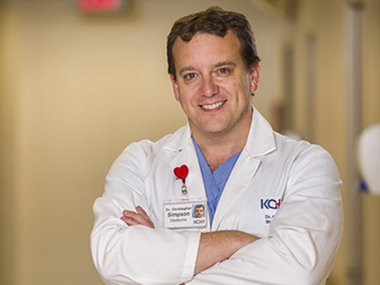 Dr. Chris Simpson, Vice-Dean (Clinical), School of Medicine at Queen's University, Medical Director of the Southeastern Ontario Academic Medical Association and cardiologist at Kingston Health Sciences Centre has been appointed as Ontario Health's Executive Vice-President, Medical, effective February 1, 2021.
Dr. Simpson, who will overtake his new position on February 1st 2021 while still maintaining a faculty position at Queen's and his clinical work at KHSC, takes a break from his very busy schedule to chat with us about his new role; the critical balance between his research, administrative work and critical practice; leadership and goalsetting; and even some advice for students thinking about careers in medicine.
Following our talk with Dr. Simpson, this episode also has news updates from around campus including information on university closure and access during the provincial lockdown until January 23rd, the appointment of five female academics at Queen's to the Royal Society of Canada, and an upcoming SGPS townhall meeting on January 9th 2021.
Podcast: Play in new window | Download
Subscribe: Apple Podcasts | Spotify | Amazon Music | iHeartRadio | Stitcher | Podchaser | RSS | More