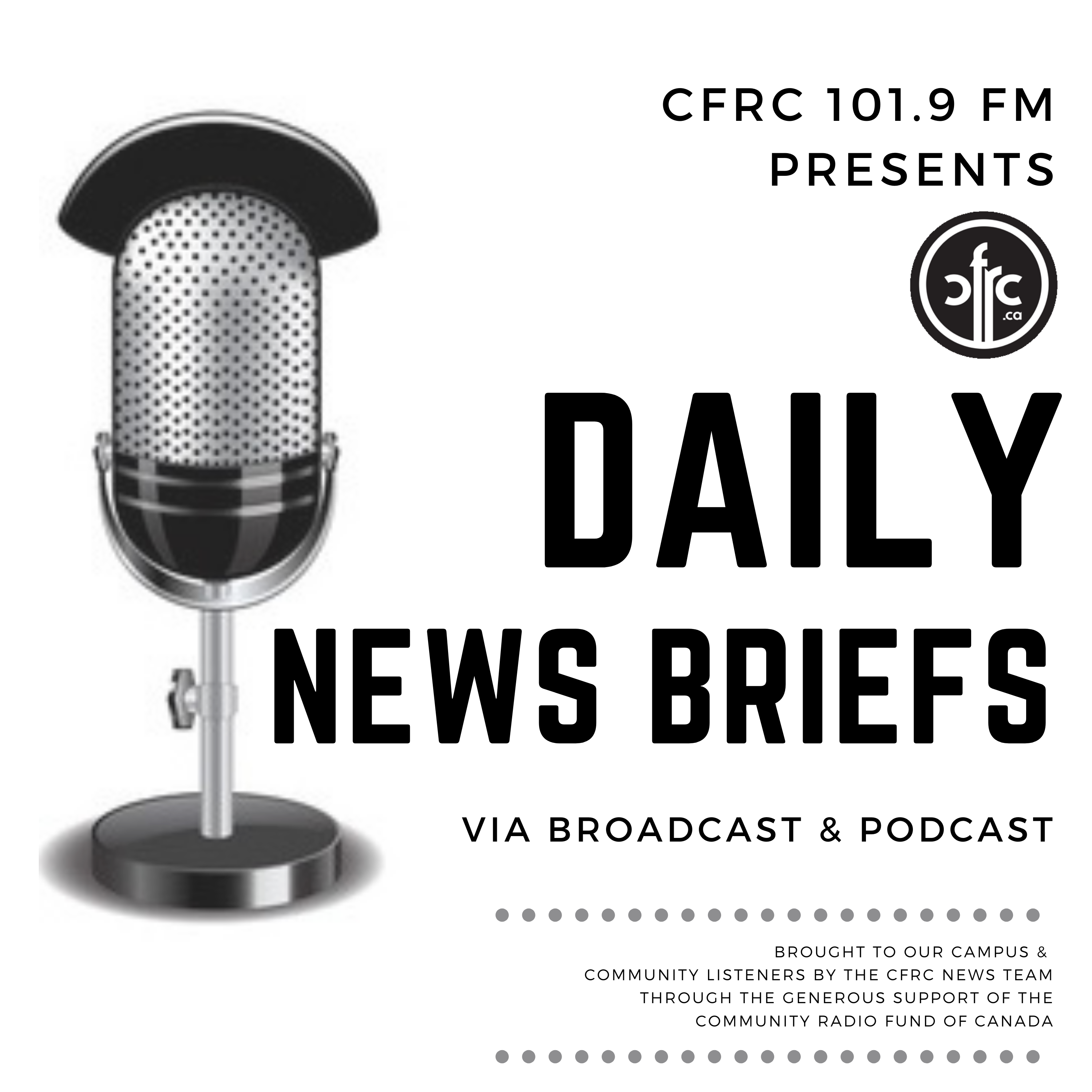 Here's your CFRC Daily News Brief for the afternoon of Monday, February 1 2021!
This past weekend we had one new case of COVID-19 and we have a total of 11 active cases in the region. 
After three nights last week City council has approved the 2021 budget  for Kingston which includes an extra 1 million dollars added to the budget for local businesses, recreation and social service not-for-profits and arts based not for profits . An important announcement in light of the recent news from the Ontario Chamber of Commerce that announced Kingston's local economy as one of the hardest hit in the province. The report found that 58% of organizations had to let staff go this past year in the Kingston area compared to 47% province wide. 
It was announced recently that our rental Vacancy rate in the region has risen to 3.2%. A healthy vacancy rate is around 3% and just two years ago we were below 1%. This is progress and Mayor Paterson says he is very pleased and that this confirms we are heading in the right direction. I do wonder how COVID has influenced these rates. Perhaps more studies to come. 
In national news, the vaccine roll-out is going slower than planned. We will see a 25% declined in the anticipated supply intended this week of the Moderna vaccine. 
A reminder that the Reelout Queer Film Festival is going on now until February 6th. It is the 22nd year of the festival and is entirely virtual. There are 68 films to choose from and you can get your tickets at reelout.eventive.org
Have a news update to share? Reach out to news@cfrc.ca today!
Podcast: Play in new window | Download
Subscribe: Apple Podcasts | Spotify | iHeartRadio | TuneIn | Deezer | RSS | More