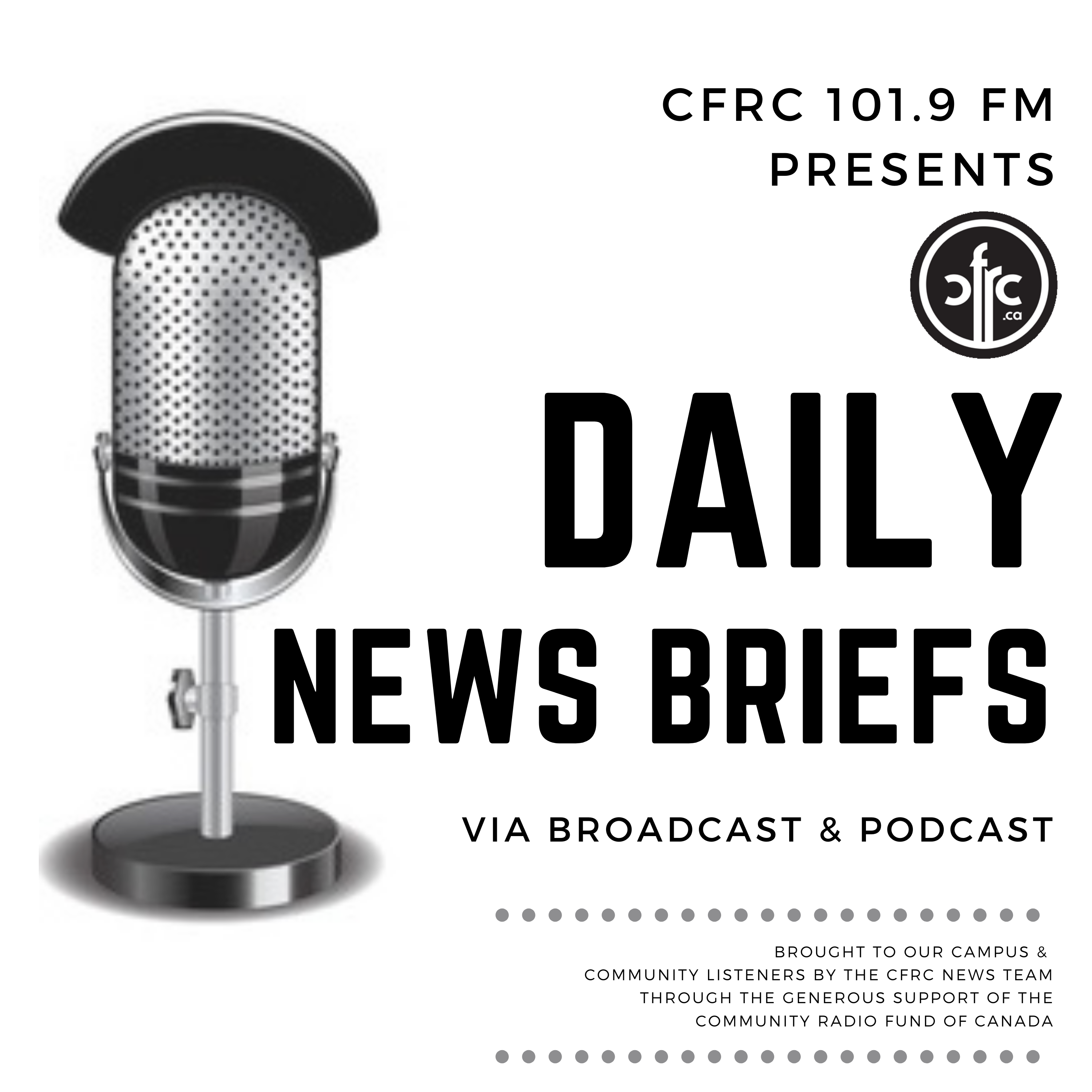 Here's your CFRC Daily News Brief for the afternoon of Tuesday, February 2nd 2021!
Kingston, Frontenac and Lennox and Addington Public Health is reporting no new cases of COVID-19 on Monday. There was one positive case reported on Sunday and no new cases on Saturday. The Kingston region has nine total active cases. One of those individuals is in hospital in the intensive care unit and on a ventilator.
According to local public health's COVID-19 dashboard on its website, only seven new cases have been reported in the region since Jan. 24: six in Kingston and one in South Frontenac Township.
Of those seven cases, 57 percent were via close contact, 29 percent were travel-related and 14 percent were linked to outbreaks. The region's weekly case average has dropped to 3.3 per 100,000 cases in the past seven days. For more information check out the article created by the Whig-Standard. 
Have a news update to share? Reach out to news@cfrc.ca today!
Podcast: Play in new window | Download
Subscribe: Apple Podcasts | Spotify | iHeartRadio | Stitcher | TuneIn | Deezer | RSS | More