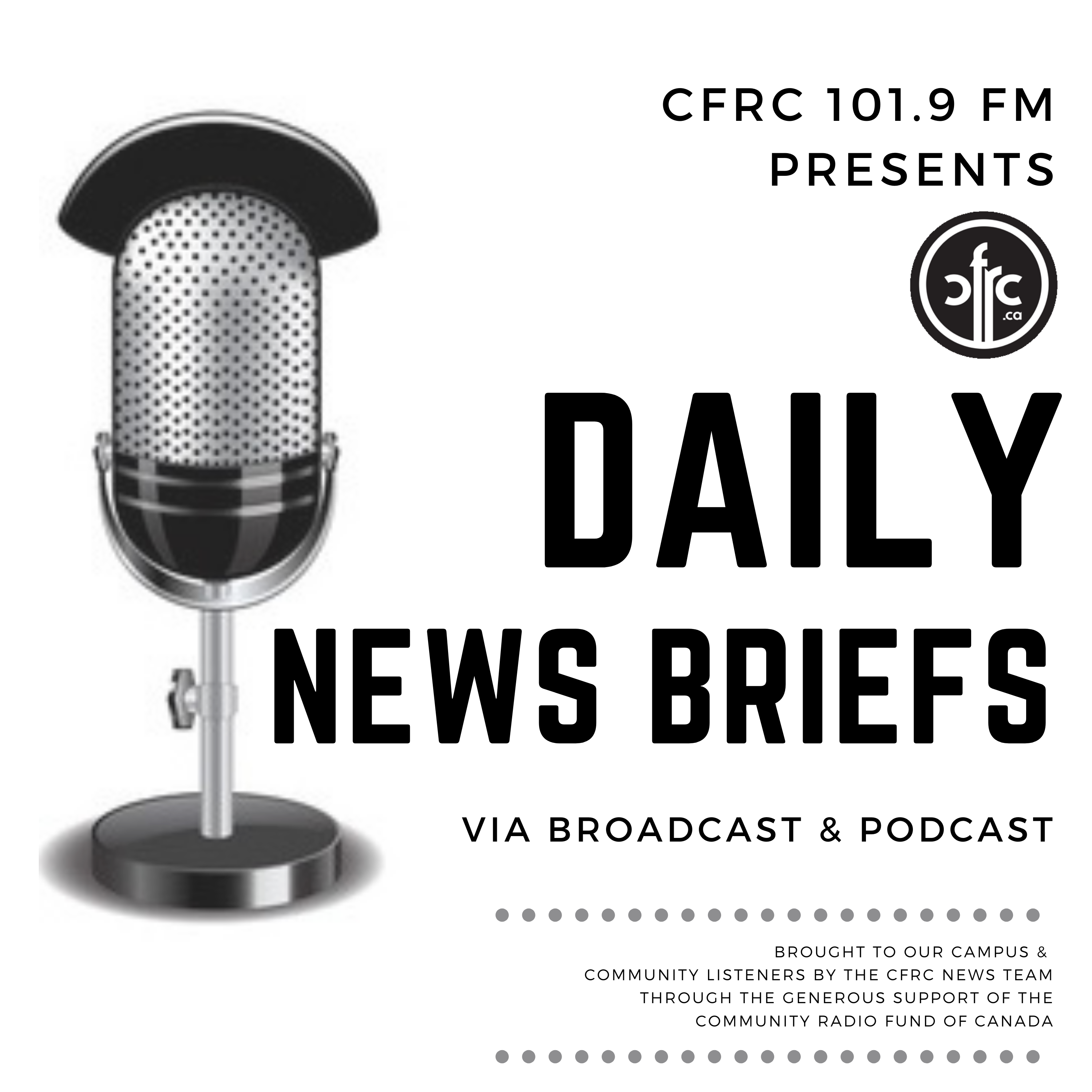 Good morning folks, you're listening to the daily news brief on CFRC 101.9FM. It is Tuesday, February 23'2021, it is 8 am, so I hope you all have your morning coffee on hand, because I know I do. Today we have a high of 2 and a low of negative 3, with some snow. So make sure you bundle today.
KFLA Public Health is reporting 3 new COVID-19 cases in Kingston today, but the good news there are also 13 recovered cases. Which brings our total active cases to remain at 14.
The Royal Canadian College of Organists (RCCO) Kingston Centre is offering scholarships for pianists of all ages seeking to develop their skills on the pipe organ.
Scholarships provide 10 hours of free organ lessons with a qualified instructor. The application deadline is March 31. Auditions for qualified applicants will be held in April.
The Kingston Centre receives financial support for these scholarships from the National RCCO office, local individuals and churches, and raises funds by sponsoring centre events. Each student has the opportunity to perform in the student concert in late-winter and is invited to attend all local RCCO events. Information and application materials are available at:
www.rcco-kingston.ca, by emailing scholarships@rcco-kingston.ca or by calling Aurora at 613-453-6323.
That's your daily news brief.  Have a news update you would like to share?  Reach out to news@cfrc.ca.  I'm Jessica Somersall. Have a great rest of your day folks, and enjoy this morning's Indie Wake Up Call coming up next right here on CFRC 101. 9 FM.
Podcast: Play in new window | Download
Subscribe: Apple Podcasts | Spotify | iHeartRadio | Stitcher | TuneIn | Deezer | RSS | More