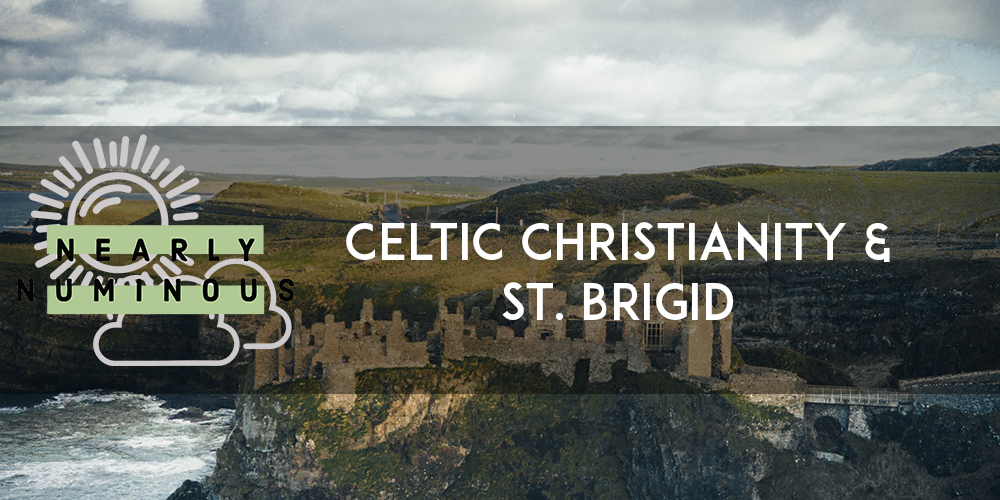 Join Steph and Jacqueline while they give you a ton of history on the beginning of Celtic Christianity and the history and contemporary relevance of St Brigid! And for an added surprise (like when St Brigid turns water into Ale, or when Jesus turns water into wine, or when Jacqueline turns water into Hot Chocolate) Rachel retells the greatest hits from the life of this beloved feminist and environmentalist Irish icon, who also happens to be a great Celtic Christian Saint and shares some traits (and maybe more?!) with the Celtic Pagan goddess of the same name.
Find the transcript and other episodes on our website – nearlynuminous.ca – and don't forget to subscribe to us on your favourite podcasting app!
And definitely don't forget to find us across all social media (Facebook, Instagram, and Twitter) to keep up to date on episodes and any fun research we're doing!
Podcast: Play in new window | Download
Subscribe: Apple Podcasts | Spotify | iHeartRadio | Deezer | RSS | More