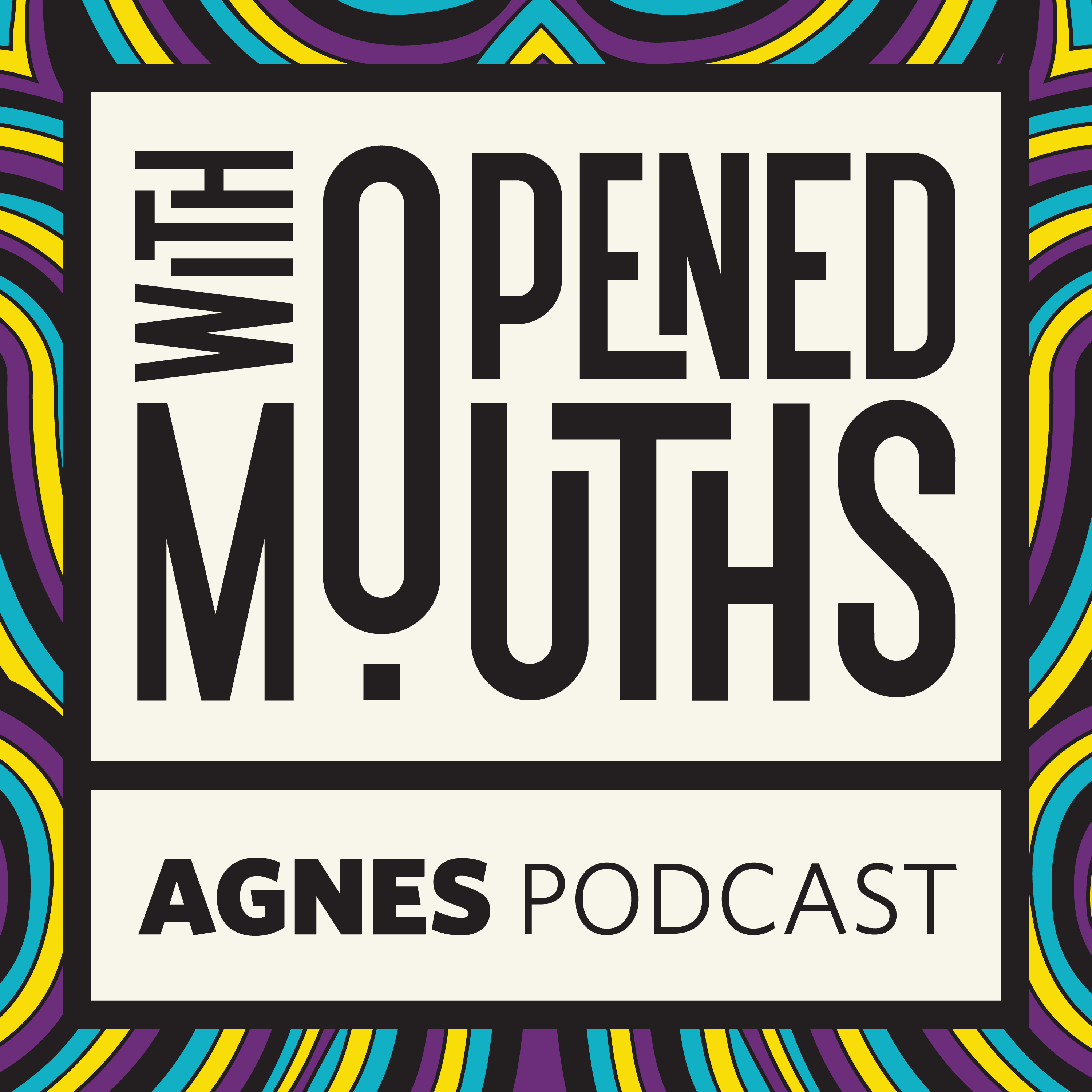 In this inaugural episode Dr Qanita Lilla introduces the main themes of this podcast. She describes a museum space that mirrors all our lived experiences and discusses what led her into the museum field in the first place. Together with Jenn Nicoll she visits the subterraneous world of the vault.They speak about the role of storage, conservation and collection care. Jenn offers unexpected insight into the changing role of museums and how her work allows her to express her voice.
Meet our guest:
Jennifer Nicoll is a Kingston-based museum professional. Since 2007 she has overseen the care of Agnes's permanent collection in her role as the Collections Manager and coordinated Agnes exhibitions. Previously she worked as the Education Officer at the Woodstock Museum NHS in Woodstock, Ontario as well as holding a number of museum collections positions in Vermont, including a Mellon fellowship in the conservation laboratory at the Shelburne Museum in Shelburne, Vermont. Jennifer has a BAH in Classical Studies from Queen's University and a diploma in Collections Conservation and Management from Fleming College.
Meet our host: 
Dr Qanita Lilla is a curator, researcher and writer with a PhD in Visual Arts from Stellenbosch University, South Africa (2018). She has worked in both state-funded and community museums for over a decade, in exhibitions, programs and research.  In her work she looks to make sense of and provide alternatives within an exclusionary museum world. She is interested in representations of racialized minorities, excluded epistemologies, the life of objects within collections, and depictions of traumatic histories, as well as the social roles of museums. Most recently she worked for a heritage consultancy, tasked with designing the permanent exhibitions for the new National Museum of Lesotho, researching and writing about restitution and provenance. She was also guest lecturer in Art History at the University of Cape Town, teaching the course "Decolonising Art Museums," which explored the colonial violence embedded within South African art museums.
Learn more about Agnes's collection here: https://agnes.queensu.ca/explore/collections/overview/ 
With Opened Mouths is on view at Agnes Etherington Art Centre from 7 August 2021 to 30 January 2022. Learn more about the exhibition on Agnes's website: https://agnes.queensu.ca/exhibition/with-opened-mouths/ 
Episode Transcript: https://bit.ly/3AEOikS 
The podcast is hosted by Dr Qanita Lilla and produced by Agnes Etherington Art Centre in partnership with Queen's University's campus radio station, CFRC 101.9 FM. 
Original music by Jameel3DN, produced by Elroy "EC3" Cox III and commissioned by Agnes Etherington Art Centre, 2021.  
Ocean sound is by noise.inc and is licensed under CC-SP1. 
The graphic for the podcast is created by Vincent Perez. 
The podcast is supported by the Justin and Elisabeth Lang Fund and the Ontario Arts Council, an agency of the Government of Ontario.
Podcast: Play in new window | Download
Subscribe: Apple Podcasts | Spotify | Amazon Music | iHeartRadio | Stitcher | Podchaser | TuneIn | Deezer | RSS | More