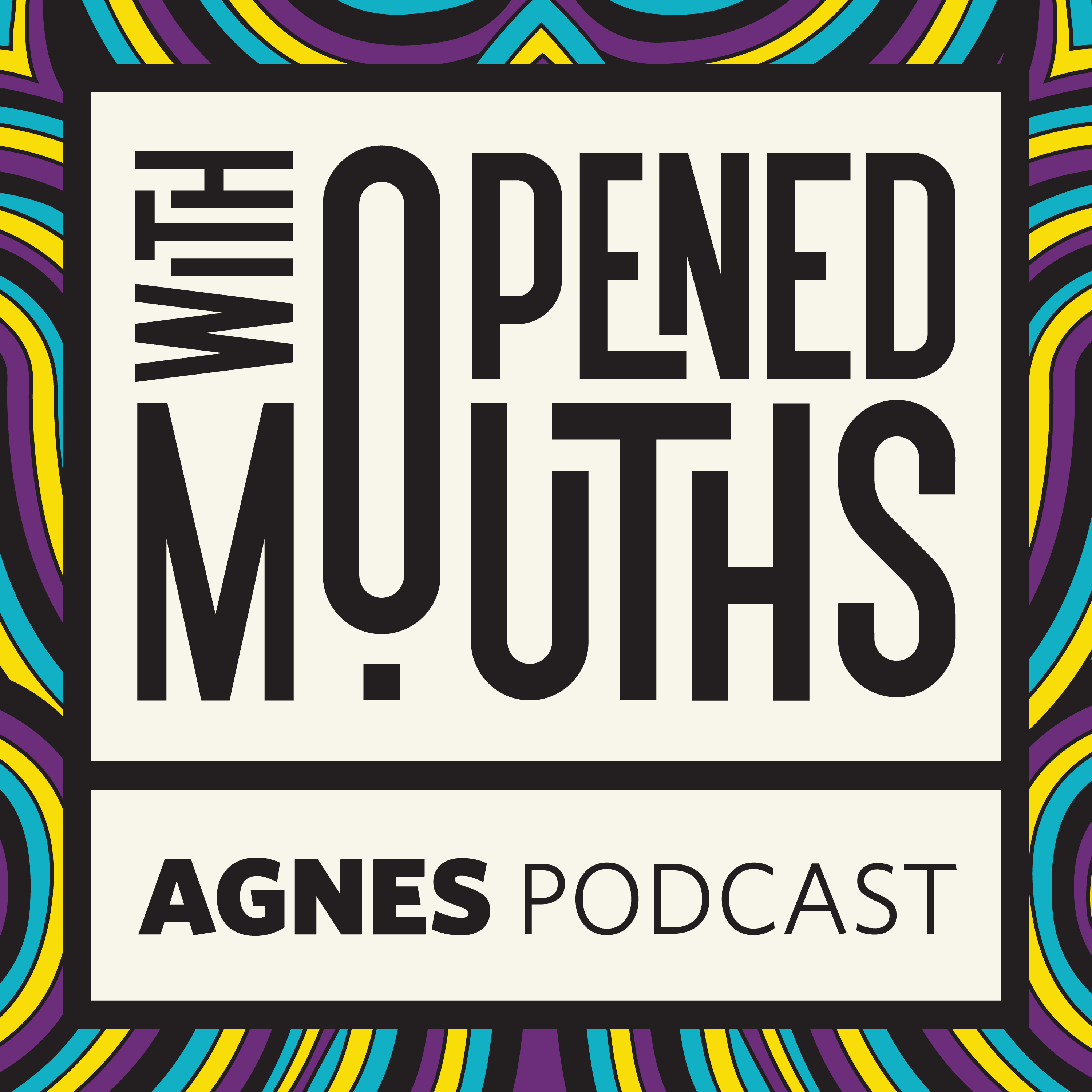 In episode three, Sebastian de Line, Associate Curator Indigenous Care and Relations at Agnes speaks with Qanita Lilla. They speak of life's journeys and of what led Sebastian on their current path. What becomes clear is that one single path is not part of Sebastian's life-trajectory. The tapestry of their life shows the importance of cultivating technical skill and competency, but more importantly, it is about recognising what you love and using it to find your place in the world.
Meet our guest:
Sebastian De Line (he/they) is an artist and an Associate Curator at the Agnes Etherington Art Centre. Alongside this, Sebastian also works as a Teaching Fellow for the Dept. of Languages, Literatures and Cultures at Queen's University. His/their doctoral research focuses on the manufacturing of Capitalist values and economies that transform agential Indigenous and racialized Ancestors into labouring "objects" of extraction, accumulation and consumption determined by acquisition criteria within museum collections. Publications include the Journal of Visual Culture and Junctures. 
With Opened Mouths is on view at Agnes Etherington Art Centre from 7 August 2021 to 30 January 2022. Learn more about the exhibition on Agnes's website: https://bit.ly/3hg85ix 
Episode Transcript: https://bit.ly/3E1qE3A 
The podcast is hosted by Qanita Lilla and produced by Agnes Etherington Art Centre in partnership with Queen's University's campus radio station, CFRC 101.9 FM. 
Original music by Jameel3DN, produced by Elroy "EC3" Cox III and commissioned by Agnes Etherington Art Centre, 2021.  
The graphic for the podcast is created by Vincent Perez. 
The podcast is supported by the Justin and Elisabeth Lang Fund and the Ontario Arts Council, an agency of the Government of Ontario.
Podcast: Play in new window | Download
Subscribe: Amazon Music | Podchaser | TuneIn | Deezer | RSS | More