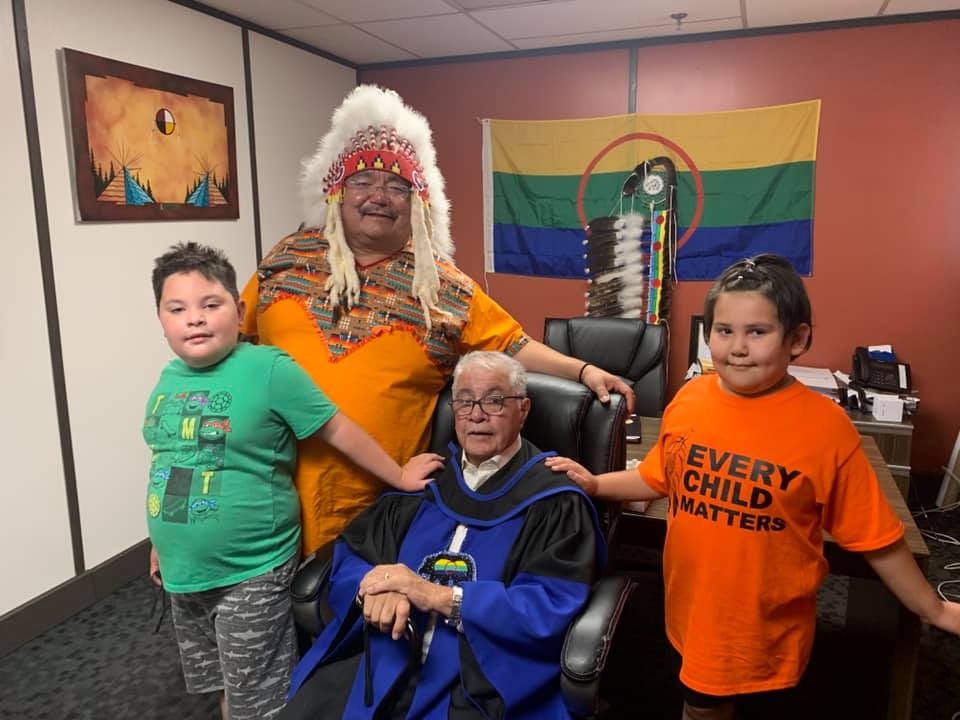 In this very special episode of Campus Beat, we are joined by Dr. Raymond Mason, Ojibway activist, Elder member of the Peguis First Nation in Manitoba, and founder and Chairperson of Spirit Wind Inc. which organizes residential and Indian Day school survivors in Manitoba and also played a key role in the development of the Indian Residential School Settlement Agreement.
Listeners are advised that this podcast contains triggering content related to residential schools, day schools, Indigenous childhood trauma and abuse.
We also share audio furnished to us by the Queen's University Secretariat covering the ceremony at which Dr. Mason was awarded an Honorary Doctorate in Law on October 5th 2021 recognizing his work in fighting for the rights of residential school survivors.
Doctor Mason, a residential and Indian Day school survivor has also published a riveting memoir, Spirit of the Grassroots People: Seeking Justice for Indigenous Survivors of Canada's Colonial Education System available through McGill-Queen's University Press.
In his conversation, Dr. Mason also revealed that he has been diagnosed with a terminal illness for which treatment is unavailable to him in Canada due to his age while treatment in the United States is prohibitively expensive.  A fundraising campaign has been initiated to help Dr. Mason raise funds for treatment.  We have added the link to this fundraiser with Dr. Mason's permission.
To get in touch with Dr. Mason about Spirit Wind Inc. and its ongoing work, please visit his facebook page.
Photo from Dr. Mason's facebook page.
Podcast: Play in new window | Download
Subscribe: Apple Podcasts | Spotify | Amazon Music | iHeartRadio | Stitcher | Podchaser | RSS | More