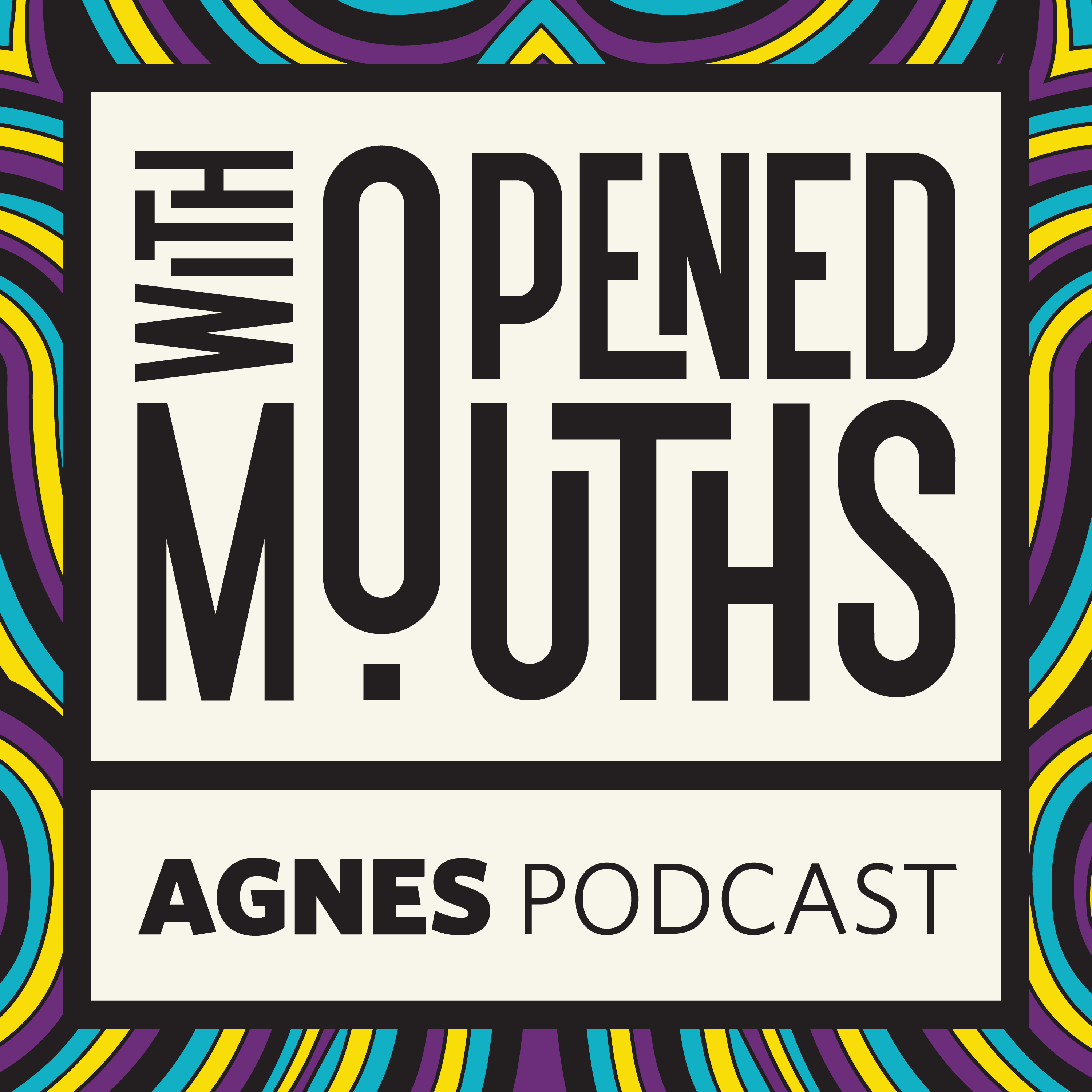 Artist Oluseye's sculptural Eminado or talismans reside within an inner chamber of With Opened Mouths. In this episode, he talks with Qanita Lilla about his enduring ties to Africa, to black rubber and to things that give both pleasure and pain. Oluseye's "diasporic debris" are not only the generative materials used to conjure Black journeys but are also symbolic of his broader artistic practice.
Meet our guest: 
Oluseye's work embraces the magnitude and polyvocality of Blackness and the ways in which it moves across space, place, and time, shaping and shifting the world. Centering Yoruba cultural references, he bends the ancestral with the contemporary and rejects the binary distinction between the traditional and the modern; the physical and the spiritual; the past and the future; what is new and what is old. He imbues everyday objects with the mythic in an attempt to reinforce African rituals and philosophies as living, complex, and valid traditions of the human consciousness. He has exhibited at The Art Gallery of Ontario, Patel Brown and is debuting a new body of work at  MOCA, Toronto which is on until January 2022. 
Find Oluseye online: http://www.olu-seye.com/
With Opened Mouths is on view at Agnes Etherington Art Centre from 7 August 2021 to 30 January 2022. Learn more about the exhibition on Agnes's website: https://bit.ly/3hg85ix 
Episode Transcript: https://bit.ly/3oZebZa 
The podcast is hosted by Qanita Lilla and produced by Agnes Etherington Art Centre in partnership with Queen's University's campus radio station, CFRC 101.9 FM. 
Original music by Jameel3DN, produced by Elroy "EC3" Cox III and commissioned by Agnes Etherington Art Centre, 2021.  
The graphic for the podcast is created by Vincent Perez. 
The podcast is supported by the Justin and Elisabeth Lang Fund and the Ontario Arts Council, an agency of the Government of Ontario.
Podcast: Play in new window | Download
Subscribe: Apple Podcasts | Spotify | Amazon Music | iHeartRadio | Stitcher | Podchaser | TuneIn | Deezer | RSS | More