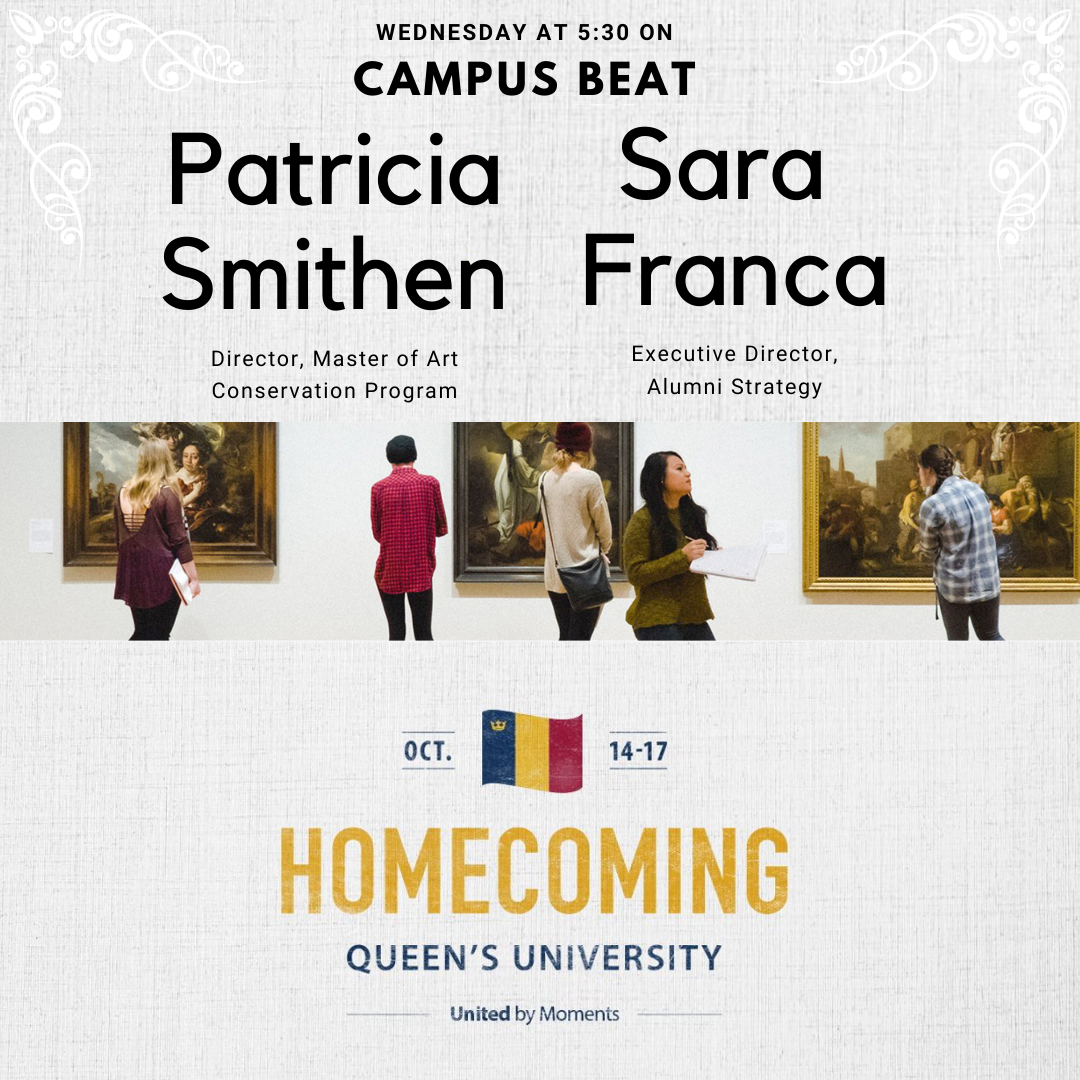 In this episode, we feature two guests chatting about exciting Queen's University initiatives and events.
In the first segment, we chat with Patricia Smithen, Director, Master of Art Conservation program at Queen's.   She shares much with us about Art Conservation, the art of the science, conservators' roles in the translation of cultural artifacts, and of course, the exciting new internship opportunity aimed at engaging Indigenous and Black students in the Master of Art Conservation program, an initiative launched in partnership with the National Gallery of Canada's Diversity Internship program.
In the second segment at the 15:36 mark, we jump into another lively conversation with Sara Franca, Executive Director, Alumni Strategy.  Franca shares a lot of detail about the impressive list of activities Queen's Alumni worldwide can enjoy October 14th-17th 2021.  We also learn more about how Alumni can register and learn more about Homecoming events and thus reconnect with their Alma Mater and fellow alum around the world.
Have you registered!  Learn more here!
Podcast: Play in new window | Download
Subscribe: Apple Podcasts | Spotify | Amazon Music | iHeartRadio | Stitcher | Podchaser | RSS | More