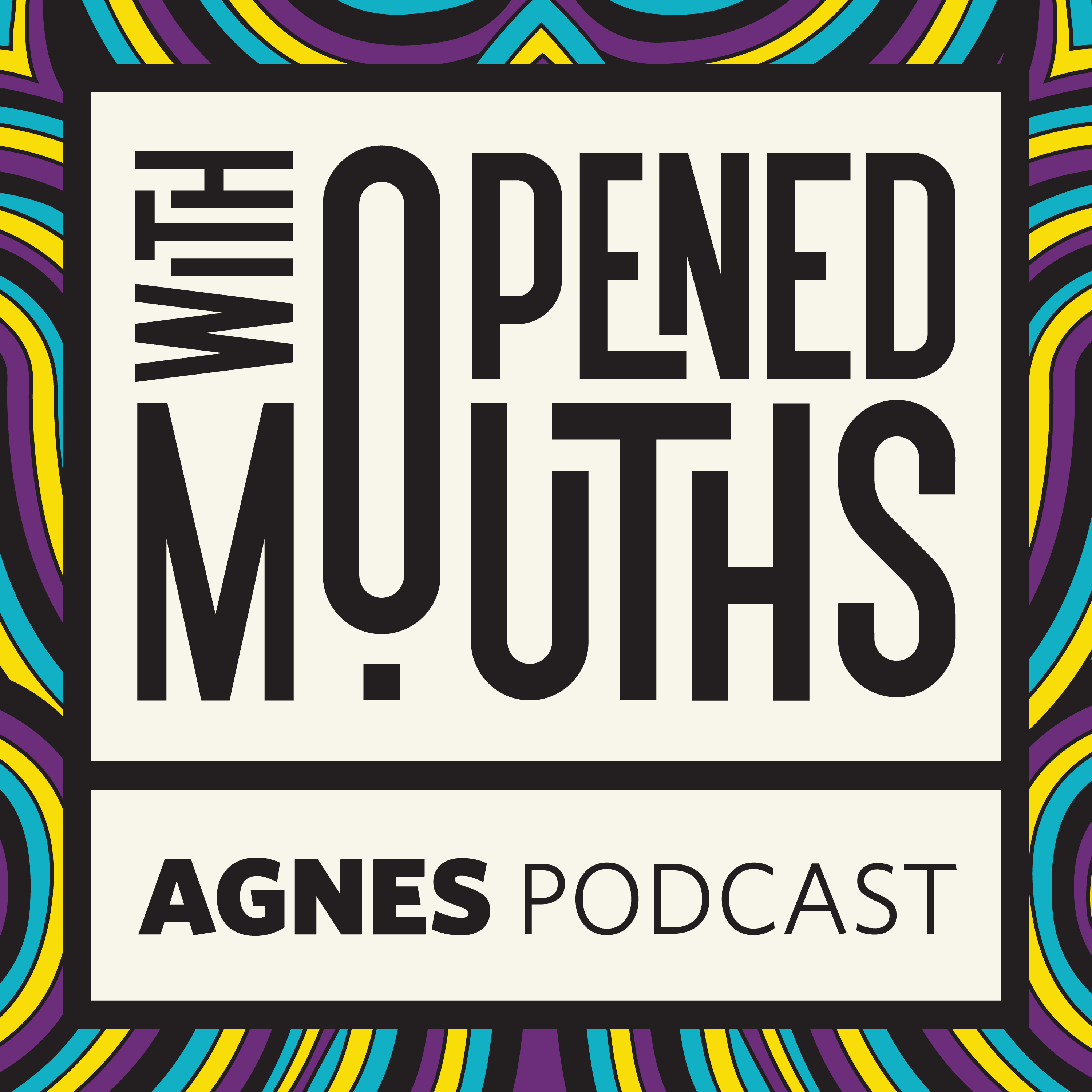 Curators and artists, Amy Malbeuf and Jessie Ray Short talk with Qanita Lilla about the many joys of collaborating. Their expansive practice embraces new visions of Métis identity and looks to broaden our view of reality to the outer limits of the known universe. Which unseen forces led them to art and to each other? What keeps them connected? 
Meet our guests:
Amy Malbeuf is a Métis visual artist from Rich Lake, Alberta, Treaty 6 territory currently living on unceded Mi'kmaq territory in Terence Bay, Nova Scotia. Through mediums such as animal hair tufting, beadwork, installation, performance, and tattooing Malbeuf explores notions of identity, place, language, and ecology. She has exhibited her work nationally and internationally in over forty shows at such venues as Art Mûr, Montréal, Winnipeg Art Gallery; Museum of Contemporary Native Arts, Santa Fe; and Pataka Art + Museum, Porirua, New Zealand. Malbeuf holds a Native Cultural Arts Instructor Certificate from Portage College and a MFA in Visual Art from the University of British Columbia Okanagan.
Jessie Ray Short is an artist, filmmaker and independent curator of Métis, Ukrainian and German descent.  Jessie Ray's practice involves uncovering connections between a myriad of topics that interest her, including, but not limited to, space and time, Indigenous and settler histories, Métis visual culture, personal narratives, spiritual and scientific belief systems, parallel universes, electricity, aliens and non-human being(s). Jessie Ray explores these topics using mediums such as film and video, performance art, finger weaving, sewing, writing and curating. She has been invited to show her work nationally and internationally, including at the Agnes Etherington Art Centre in Kingston, at La Chambre Blanche in Québec City, Art Mûr Berlin (a satellite exhibition of the Contemporary Native Art Biennial/BACA) in Germany, and at the Wairoa Maori Film Festival in New Zealand. Jessie Ray is deeply grateful to be based in oskana kâ-asastêki or Pile of Bones (also known as Regina) in Treaty 4 territory. 
Find more details on their exhibition Lii Zoot Tayr (Other Worlds) on view at Agnes from 7 August 2021–30 January 2022: https://agnes.queensu.ca/exhibition/other-worlds/ 
With Opened Mouths is on view at Agnes Etherington Art Centre from 7 August 2021 to 30 January 2022. Learn more about the exhibition on Agnes's website: https://agnes.queensu.ca/exhibition/with-opened-mouths/   
Episode Transcript: https://bit.ly/3rOmetc 
The podcast is hosted by Qanita Lilla and produced by Agnes Etherington Art Centre in partnership with Queen's University's campus radio station, CFRC 101.9 FM. 
Original music by Jameel3DN, produced by Elroy "EC3" Cox III and commissioned by Agnes Etherington Art Centre, 2021.  
The graphic for the podcast is created by Vincent Perez. 
The podcast is supported by the Justin and Elisabeth Lang Fund and the Ontario Arts Council, an agency of the Government of Ontario.
Podcast: Play in new window | Download
Subscribe: Apple Podcasts | Spotify | Amazon Music | iHeartRadio | Stitcher | Podchaser | TuneIn | Deezer | RSS | More