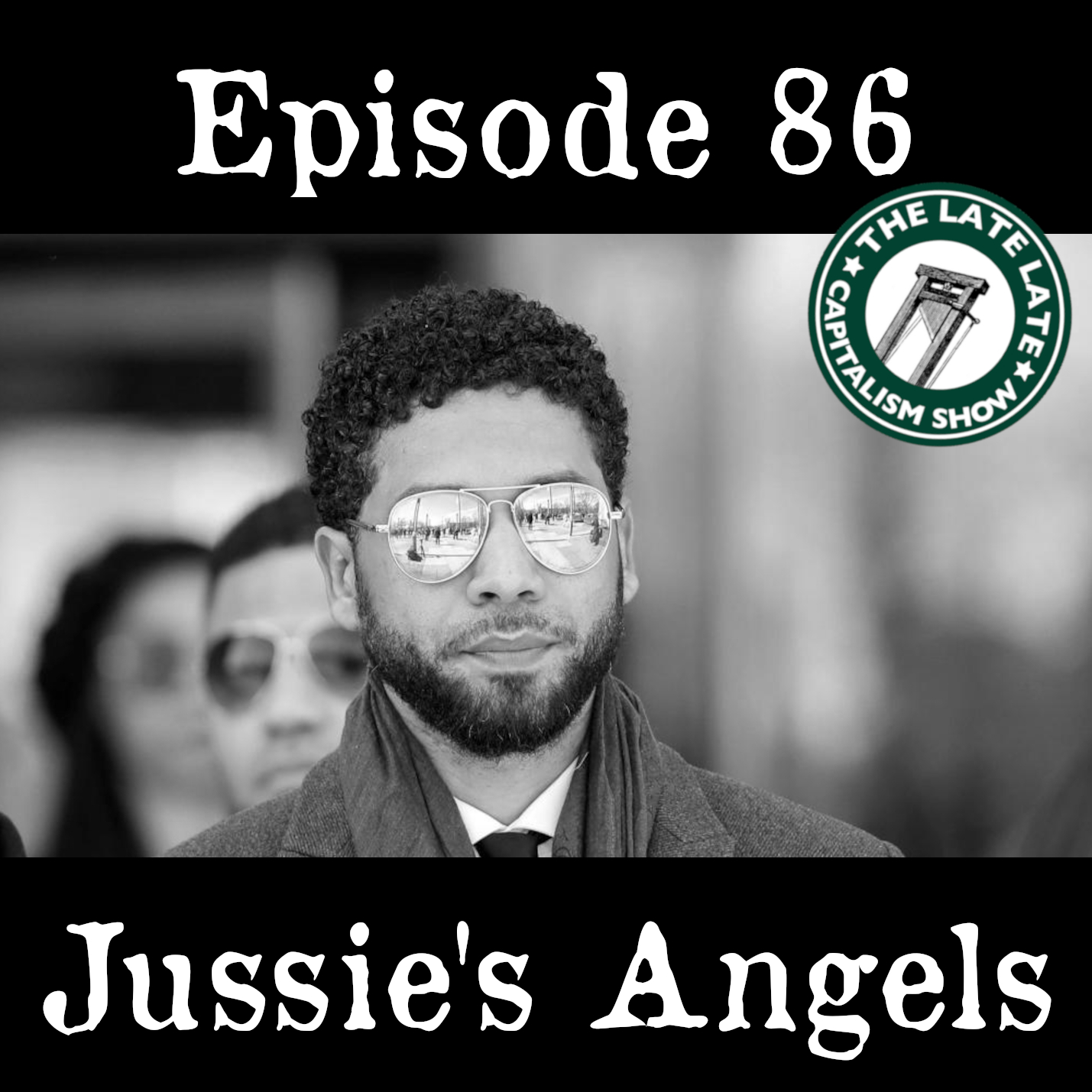 I wish that I had Jussie's girl…

It's Ladies Night on the pod as the gang discussed the TRIALS and tribulations of three world-renowned girl bosses, Ghislaine, Ramona, and Lizzie II. We also get sidetracked and talk a lot about Jussie Smollet's trial,  and also the cultural appropriation of The Beatles and how they probably jacked off onto the newspaper? Look this is a Jesse-heavy episode and we just let him do his thing.
.
The Late Late Capitalism Show is a weekly radio show and podcast! We air on CFRC 101.9fm in Kingston on Thursday at Midnight, and you can catch our podcast on all streaming platforms every Friday at 10AM-EST! 
.
Our theme song is "Mega Guillotine 2020" by the prophetic and powerful AJJ. Go buy their album Good Luck Everybody for instructions on magicks dark and terrible.
.
Need a place to send your manifesto now that your children have stopped returning your texts? Shoot us an email at llcscfrc@gmail.com and we promise to not report you to the authorities.
Sister Shows
Podcast: Play in new window | Download
Subscribe: Apple Podcasts | Spotify | Stitcher | RSS | More