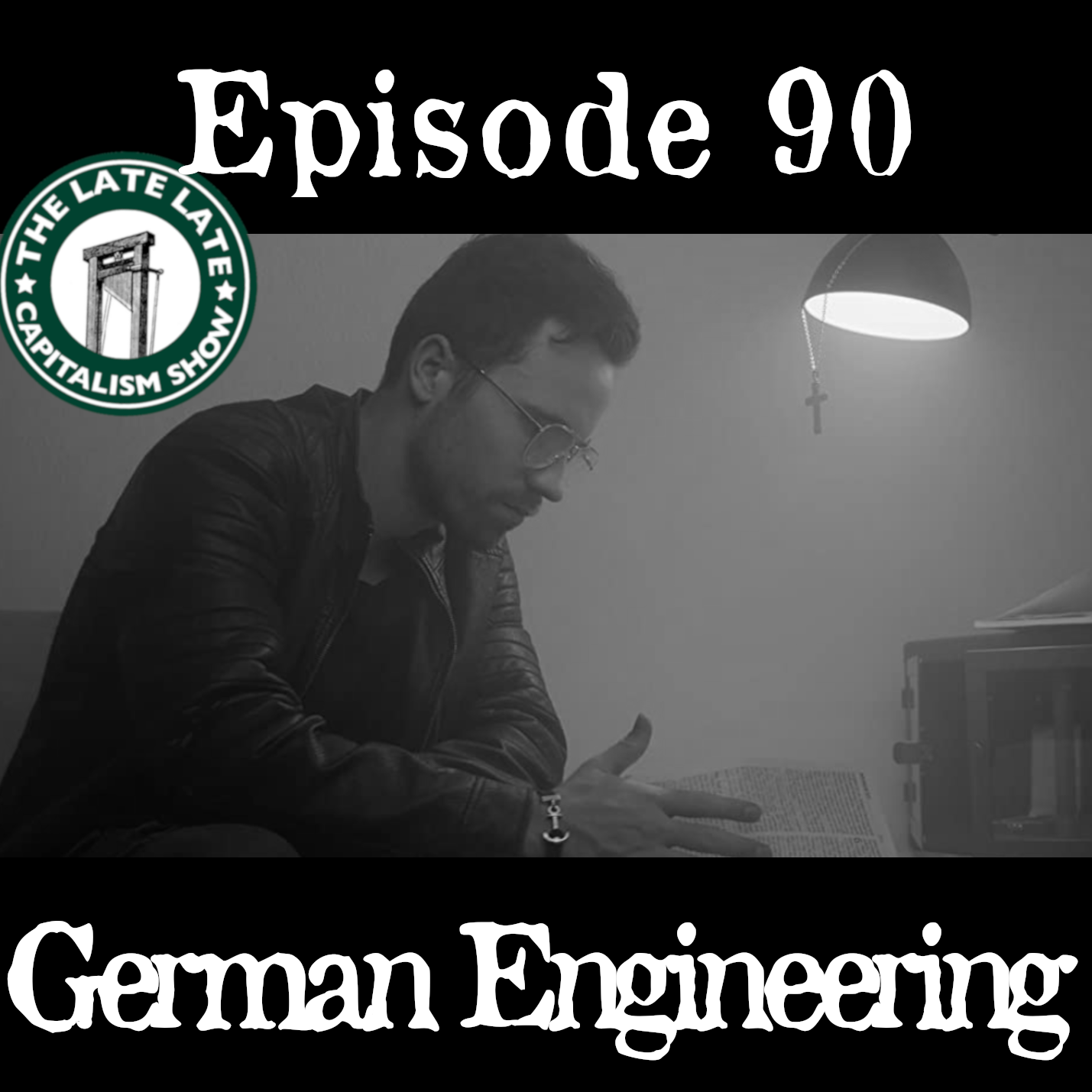 This guy's a little sussy


4 homeboys chatting it up about a chair and a p*do film director who's really into graffiti and God.

"It is the year 2025: Since the outbreak of the Corona virus in 2020, the world has not been the same: A communist system with a single world government has been established, English has been chosen as the world language, contacts have been reduced to a minimum. Christianity has been banned completely; the constitution how we knew it no longer exists. In Germany, a small group of young Christians start an underground revolution to reunite Christians and regain freedom."
Our theme song is "Mega Guillotine 2020" by the prophetic and powerful AJJ. Go buy their album Good Luck Everybody for instructions on magicks dark and terrible.
Need a place to send your manifesto now that your children have stopped returning your texts? Shoot us an email at llcscfrc@gmail.com and we promise to not report you to the authorities.
Sister Shows
Podcast: Play in new window | Download
Subscribe: Apple Podcasts | Spotify | Stitcher | RSS | More