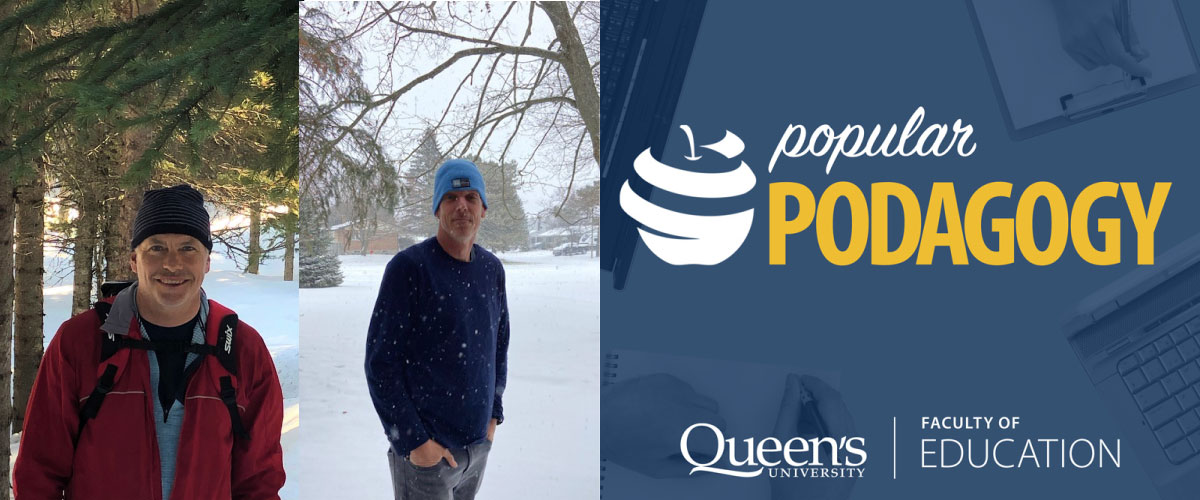 Join new host Chris Carlton as he speaks with outdoor education enthusiasts and Queen's alumni Erik Vreeken and Paul Gifford about the benefits and opportunities of taking teaching and learning outdoors!
Erik Vreeken (Ed'92) currently teaches grade 6 for the LDSB and bring 29 years of teaching experience. I
Paul Gifford (Ed'94) is a consultant and facilitator with Teach Outside, an in-service program for elementary teachers in the Upper Grand District School Board and co-designed the Evergreen brickworks education program in Toronto.
Intro Music by: Trevor Strong – https://www.trevorstrong.org/
Podcast: Play in new window | Download
Subscribe: Apple Podcasts | Stitcher | RSS | More