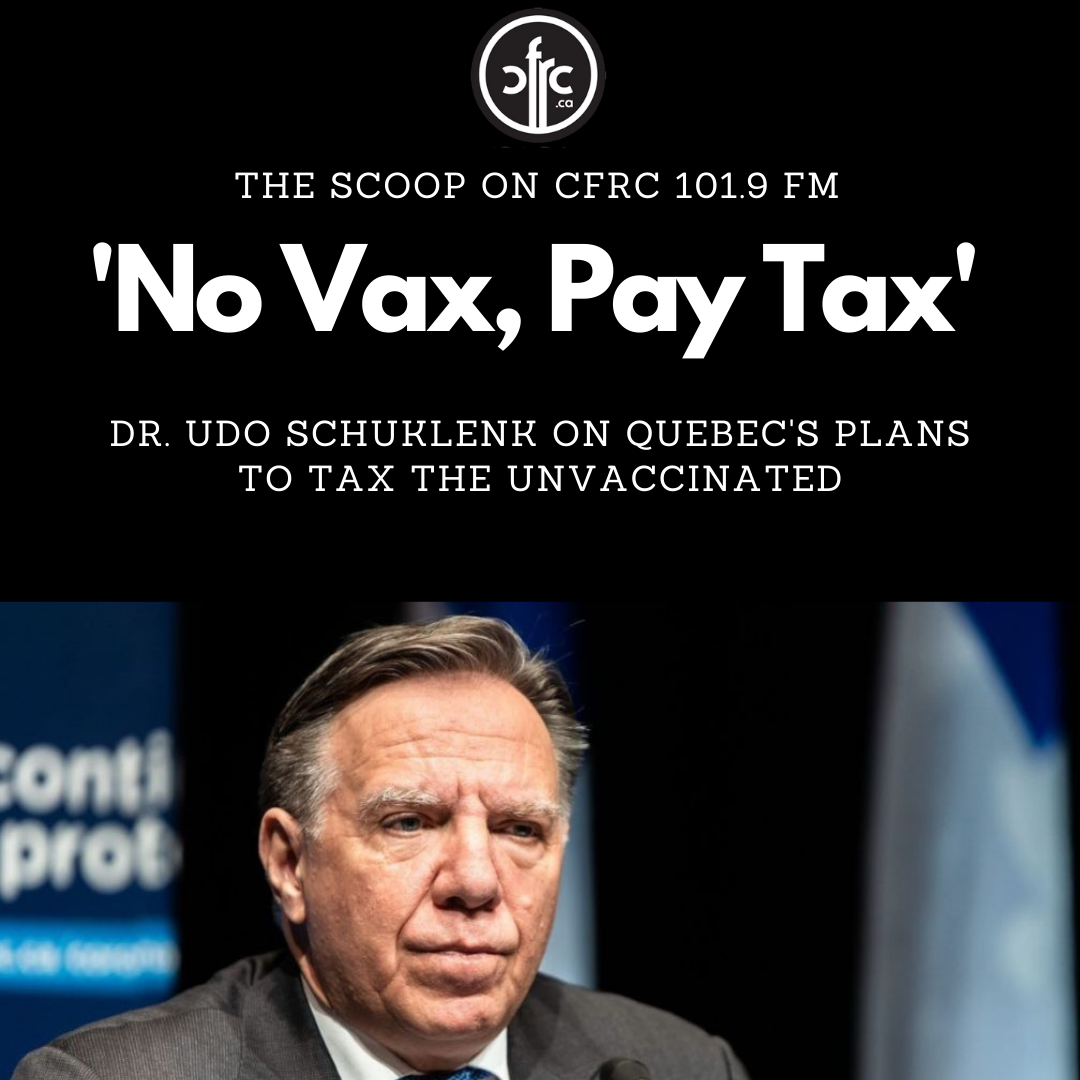 On Tuesday January 11th, Quebec announced plans to impose a health tax on residents who refuse to get the Covid-19 vaccination for non-medical reasons as a new wave of the coronavirus overwhelms the province.
Premier François Legault announced the new "contribution" for the unvaccinated on Tuesday, as the province reported 62 new deaths, bringing the total number of people killed by Covid-19 in the province to over 12,000.
Legault stated that "A health contribution will be charged to all adults that don't want to get vaccinated" and that "Those who refuse to get the shot bring a financial burden to hospital staff and Quebecers. The 10% of the population can't burden the 90%."
The move follows the abrupt resignation of Quebec's senior health director, Dr. Horacio Aruda amid mounting anger across the province over new lockdown measures, hospitals at capacity and the slow rollout of vaccine boosters.
In this episode of The Scoop (airing Monday January 17th on CFRC 101.9 FM at 4:30 PM EST), Dr. Udo Schuklenk, a professor in the Department of Philosophy at Queen's University and Ontario Research Chair in Bioethics joins us. Dr. Schuklenk comments on the province's motivations and goals to tax the unvaccinated, the philosophical questions and ethical issues that Quebec's plans pose, and the real impacts for vulnerable and marginalized groups the province's plans may have.
Podcast: Play in new window | Download
Subscribe: Apple Podcasts | Spotify | iHeartRadio | Stitcher | Deezer | RSS | More